If the River Was Whiskey
Registered by

perryfran

of
Elk Grove
,
California
USA on 2/28/2009
4 journalers for this copy...

Journal Entry
1
by

perryfran

from
Elk Grove
,
California
USA on Saturday, February 28, 2009

From Publishers Weekly
The pleasure of pure storytelling makes Boyle's new collection of fiction a joy to read. The author ( World's End ) filters a diverse cast of characters through his witty, relentless narrative voice. Employing parody, social satire and traditional storytelling methods, Boyle's 16 stories invoke vastly different fictional worlds. The author gives us a death-defying stuntman (in "Human Fly"), a fast-talking pitchman briefing the Ayatollah on how to improve his image ("Hard Sell"), a businessman who sells his soul to the devil ("The Devil and Irv Cherniske"), a New York construction worker's vision of the Virgin at a religious shrine in Ireland ("The Miracle at Ballinspittle"), even a young man romancing a woman pathologically afraid of germs ("Modern Love"). All of these stories seem fueled by the writer's own curiosity about people and places, but a few, unfortunately, read like throwaways. These stand out because most of the book is so full of diversity, wit and daring.
Reserved for bookray.
---

Journal Entry
2
by

perryfran

from
Elk Grove
,
California
USA on Saturday, March 21, 2009
---

Journal Entry
3
by

perryfran

from
Elk Grove
,
California
USA on Friday, April 03, 2009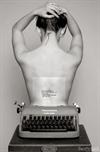 I don't read a lot of short stories but this collection by Boyle was really great. His stories are some of the best I think I have ever read, comparable to Ray Bradbury and O. Henry. Many were almost Hitchcockian in atmosphere and theme such as "King Bee" about a very disturbed young man obsessed with bees and "Sinking House" about an elderly woman who turns on all the water in her house after her husband dies. Others were very comical such as "Modern Love" about a germ-obsessed woman who insists on making love using full-body condoms! Even though these stories were first published in 1989, they didn't really feel dated. I have really enjoyed several of Boyle's novels and I have to say that his short stories are just as marvelous. Thoroughly enjoyable!
Stories in this compilation:
Sorry Fugu
Modern Love
Hard Sell
Peace of Mind
Sinking House
The Human Fly
The Hat
Me Cago en la Leche (Robert Jordan in Nicaragua)
The Little Chill
King Bee
Thawing Out
The Devil and Irv Cherniske
The Miracle at Ballinspittle
Zapatos
The Ape Lady in Retirement
If the River Was Whisky
---

Released 10 yrs ago (4/3/2009 UTC) at Bookray, A Bookray -- Controlled Releases
CONTROLLED RELEASE NOTES:
CONTROLLED RELEASE NOTES:
On its way to JenKazoo in Louisiana to start this bookray. Enjoy!
USPS DC#
0308 1400 0002 2660 9638
---
I got the book in the mail today. I have a few ahead of this and am desperately trying to play catch up but I will be as speedy as I can.

UPDATE 05/16/09: I will be sending this on in just a few days. Most likely Monday since I will not make it to the post office today. I have not had a chance to read this yet because I am in a weird reading funk where nothing seems to appeal to me. :(
---
This arrived safely in my mailbox today. I've only read one other book by Boyle ("A Friend to the Earth"), but I enjoyed it immensely, so I'm very much looking forward to sampling his short stories. Thanks so much for sharing this one, perryfran, and I will journal as soon as I've read through these.
---
I have to agree whole-heartedly with perryfran - this is a wonderful collection of short stories; Usually, I find shorts to be rather hit or miss, with maybe one that stands out in the bunch. I enjoyed each of these 16 tales. My favorites, tho, would have to be "Hard Sell", and "The Devil and Irv Chemiske". I also really enjoyed "The Little Chill" and "The Ape Lady in Retirement", but "The Miracle at Ballinspittle" was a fun read too...like I said, I enjoyed them all, each and every one, and I think you, perryfran for sharing this collection. Definitely a good introduction to Boyle's writing style(s), and I am even more anxious now to read "Budding Prospects" (up next on my list) - I hope to have this on its way to Bibliocrates before week's end...

7/22 Many apologies for holding onto this *much* longer than anticipated. As of today - finally!- this is on its way to Bibliocrates. Thanks again for including me, Perryfran, this was a wonderful collection. Travel safely, little book...
---
---
Message sent to tempestsans... will send it on as soon as I have an address. Thank you so much for sharing your T C Boyle books perryfran, looking forward to reading the rest of them!
---