Twilight. (Atom): Volume 1 (Twilight Saga)
1 journaler for this copy...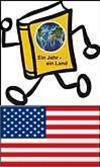 Amazon.com
"Softly he brushed my cheek, then held my face between his marble hands. 'Be very still,' he whispered, as if I wasn't already frozen. Slowly, never moving his eyes from mine, he leaned toward me. Then abruptly, but very gently, he rested his cold cheek against the hollow at the base of my throat."
As Shakespeare knew, love burns high when thwarted by obstacles. In Twilight, an exquisite fantasy by Stephenie Meyer, readers discover a pair of lovers who are supremely star-crossed. Bella adores beautiful Edward, and he returns her love. But Edward is having a hard time controlling the blood lust she arouses in him, because--he's a vampire. At any moment, the intensity of their passion could drive him to kill her, and he agonizes over the danger. But, Bella would rather be dead than part from Edward, so she risks her life to stay near him, and the novel burns with the erotic tension of their dangerous and necessarily chaste relationship.
... ich habe den ersten Teil der Geschichte von Bella und Edward innerhalb von zwei Tagen verschlungen und war darüber ehrlich überrascht, da ich das Buch mit gewissen Vorbehalten gekauft hatte. Die vielen Meinungen es sei Tennie-Literatur und oberflächlich, dafür aber sehr schnulzig und kitschig machten mir doch etwas Angst. Aber durch die zahlreichen positiven Meinungen ermutig, kaufte ich mir das Buch nun doch, fing an zu lesen und war sofort ein Teil der Geschichte. Stephenie Meyer hat meiner Meinung nach eine sehr gute und spannende Idee gehabt und diese auch wundervoll umgesetz. Ihre Charaktere wirken gerade durch ihre Eigenheiten (besonders bei Bella die oft zickig ist und Edwards etwas wechselhaften Temperament) liebenswert und real.
Ebenso hat die Beschreibung der sich entwicklten Beziehung eine Tiefe, die über einen normalen Teenie-Roman hinnausgeht. Man bekommt regelrecht Schmetterlinge im Bauch beim Lesen. Auch als nun schon 20-jährige, womit ich gerade so an der Zielgruppe vorbeigeschrappt bin fesselte mich das Buch vom ersten Wort an. Ich konnte mich wirklich gut in Bella hinneinversetzen, in ihre Gedanken und Gefühle, und kam zeitweise aus dem seufzen nicht mehr herraus. Und dabei bin ich nicht wirklich ein Fan von leicht kitschigen Liebesgeschichten. Man hofft, grübelt, zittert und liebt mit ihr. Mit Sicherheit liegt hier kein literarisches Meisterwerk mit einem weltbewegenden Inhalt vor und die sprachliche Gestaltung hat mit Sicherheit nicht viel mit den alten Meistern gemein, aber das ist wohl kaum etwas was man von einem Jugendbuch erwarten sollte oder? Dafür bekommt man schöne und spannende Unterhaltung für lange verregnete Sommernachmittage!
Und mit Sicherheit ist das Buch auch ein wenig schnulzig und kitschig und für Tennager geschrieben worden, aber das nimmt ihm nichts von seinem besonderen Zauber.
Ich für meinen Teil kann es kaum erwarten die Geschichte über diese ungewöhliche und gefährliche Beziehung weiter zu lesen und den zweiten Band der Reihe in den Händen zu halten. Twilight gehört ab sofort zu einem meiner Lieblingsbücher und würde jedem sagen: Versucht's einfach mal! Traut euch, das Buch ist es wert gelesen zu werden!
---