Vi som var föräldralösa (in Swedish)
3 journalers for this copy...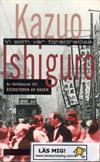 Product Description
England, 1930s. Christopher Banks has become the country's most celebrated detective, his cases the talk of London society. Yet one unsolved crime has always haunted him: the mysterious disappearance of his parents, in old Shanghai, when he was a small boy. Moving between London and Shanghai of the inter-war years, WHEN WE WERE ORPHANS is a remarkable story of memory, intrigue and the need to return.
353 sidor
---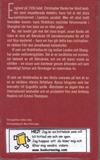 Ja, det här är verkligen a remarkable story. Och nu ska den resa vidare. Happy reading!
---
En Betty III-bok. Tusen tack, Annelis!
---
Spännande historia men ett rörigt slut. Jag stör mig lite på berättaren, Christopher. Jag upplever honom emellanåt som arrogant och okänslig. Klart läsvärd.
---
På väg till Nordpirat. God läsning!
---

---