Northern Lights (International bookring)
4 journalers for this copy...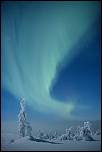 "Lyra's life is already sufficiently interesting for a novel before she eavesdrops on a presentation by her uncle Lord Asriel to his colleagues in the Jordan College faculty, Oxford. The college, famed for its leadership in experimental theology, is funding Lord Asriel's research into the heretical possibility of the existence of worlds unlike Lyra's own, where everyone is born with a familiar animal companion, magic of a kind works, the Tartars are threatening to overrun Muscovy, and the Pope is a puritanical Protestant. In this first part of the "Dark Materials" trilogy, Lyra's friend Roger disappears. She and her daemon, Pantalaimon, determine to find him. Their quest leads them to the bleak splendour of the North where a team of scientists are conducting unspeakably horrible experiments."
The Northern lights bookring
I decided to make this into a bookring with a path through the countries where the northern lights can acutally be seen. Starting from me in Stockholm, Sweden, the path should go through the following countries: Sweden, Norway, Iceland, Greenland (are there any bookcrossers there?), Canada, USA (Alaska only), Russia, Finland and back to me in Sweden.
I will take maximum 2 persons from each country (because I want the book back eventually :),
3 from Canada and Russia. The system is "first come first serve", the bookring is open until next Friday, 16th May. The mailing order will be arranged geographically from east to west.
If you are interested, please, PM me. You have to be willing to mail internationally.
I hope to find people in all these countries to play along. :))))
---


.
The path of the Northern lights bookring
(click on the image to see it in original size)
Participants of the Northern lights bookring
(in mailing order):
ragsrobin
, Sinsen, Oslo, Norway,
kiwibird
, Flekkefjord, Vest-Agder, Norway,
starrpeace
, Saskatoon, Saskatchewan, Canada,
ladytonia
, Edmonton, Alberta, Canada,
OcrasCat
, Juneau, Alaska, USA,
cometchaser
, Talkeetna, Alaska, USA,
Tintti
, Jyväskylä, Finland,
myntti
, Tampere, Finland,
and then back to me,
pikapolonica
in Stockholm, Sweden.
These people
already made a journal entry.
A reminder of the rules
:
When you receive the book, please, immediately make the journal entry. Then PM the person after you to get his/hers address. To keep the book moving: if there's no reply after 1 week and 2 PMs, then PM the next person on the list for the address (if someone knows that he/she will be away due to holidays or similar reasons, it would be nice if you could send your address to the person before you in advance, before he/she sends you a PM). Read the book and make another journal entry when you send it to the next person, preferably within 2-3 weeks after receiving it.
Happy reading!
---


I am posting this book to ragsrobin in Norway this afternoon after work at the post office in the centre of Stockholm. The bookring has begun. :)
---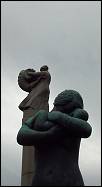 Received the book yesterday from pikaplonika, and started it straight away. I've actually read the trilogy before, and have some objections to Pullman's "thesis" (for lack of a better word), but since I found the series, and especially the first book, a compelling read, I thought I'd reread it now (I tend to reread books a lot) and take part in the bookring.
So far my main objection, and something I can't remember reacting to before, is the consistent use of Aurora as a synonym for Northern Lights - which just seemed silly at first, but is begining to annoy me. (I find myself screaming "Aurora means DAWN, stupid!" at the book every time I come across it... No I'm not mad. Ok, maybe just a little.)
---


Well, finished the book yesterday morning, so I am ready to pass it on. Appropriately enough, one of the stamps I got at the post office at lunch to put on the package has northern lights on it! (top one)
I remember thinking last time I read the trilogy that the first book is the most enjoyable one. I enjoyed it greatly this time, too, except for that bit about the "aurora". I think I might have to reread the two others also, but if I do I'd like to try reading Paradise Lost first, which Pullman draws heavily on, as I remember the plot too well to make rereading all that fruitful without some new aspect to investigate.
Sending the book on its way this afternoon.
---
I received the book from ragsrobin today, will start reading on it now.

***

Couldn't find where to add a new journal for the book on this page, but I guess editing this one works.. I'm mailing the book to starrpeace as soon as the post office opens. I really liked the book, I especially liked the daemons.. not everything was to my liking, but then it takes a lot to please everyone. Altogether a really worthwhile read though, and very addicitive (if it hadn't been for school and sleep, I'd have finished this book in about a day...)
---
Just recieved the book and will start reading soon.
---
I really enjoyed this book! It's a book I never would have picked to read on my own but I'm sure glad I did. I also hope to sometime get a chance to read the other parts. Thanks pikapolonica for contacting me and asking if I was interested in joining this bookring. I apologize for keeping the book too long. I sent it off 3 days ago to ladytonia in Edmonton. She should be getting it soon.
---