Trans-Sister Radio
Registered by
sarahjanemc
of
Monmouth
,
Oregon
USA on 7/5/2008

This Book is Currently in the Wild!
6 journalers for this copy...

"This sympathetic novel about the effect of a sex change on a romantic relationship, a family, and a community could almost be sold as a textbook--a kind of transgender Guide to the Perplexed. With its calming tone and scrupulous sensitivity to the feelings of all involved, it sometimes reads like a textbook, too. But while nobody is likely to launch a protest campaign over the cautious revelations of Trans-sister Radio, that's precisely the subject of Chris Bohjalian's seventh novel, in which a male college professor in a small Vermont town transforms himself into a woman. Even Dana Stevens's initial step in this direction--donning women's clothing--elicits a powerful reaction from the community.
And what about Dana's new girlfriend Allie Banks, a beloved local schoolteacher who fell in love with him before learning of his plan? Her initial instinct is to end the relationship. Then she decides to stand by Dana, inspired rather than daunted by her stuffy ex-husband Will's opposition to the "effeminate" guy she's dating, and by the horrified reactions of the parents at her school. She does, it's true, continue to love Dana after the sex reassignment surgery. And she stoically endures the threatening notes in her school mailbox and the crude graffiti on her front door, as well as the minor vindication of a local public radio story on their battle. Yet Allie never makes the emotional shift from heterosexual woman to lesbian. Breaking off the affair, she spends months mourning the man she had fallen in love with."

i absolutely LOVED this book, as have many of my students who have borrowed this. The writing was elegant and touching, the story gripping and beautiful. One of my favorite books of all time.

This Book is going out early this week! Thank you for all of your interest! I am very excited to have all of you fabulous readers enjoy this gem.

Here is the order:
1. KateKintail (Virginia)
2. Jaenelle (Kansas)
3. PussInBooks (UK)
4. okyrhoe (Greece)
5. Supertalya (S. Korea)
6. yayajanuary (Jakarta)
7. prachitulshan (India)
**Back to me!**

Please make a journal entry when the book makes it to your home and another when you have finished and sent it to the next reader. I LOVE getting my books back with remnants from other readers so feel free to sign the inside covers with your name and location so this book has its journey documented for all time.

ENJOY!!!
---
Journal Entry
2
by

KateKintail

from
Burke
,
Virginia
USA on Wednesday, August 13, 2008
Received this in the mail today! Have a couple bookrings in front of it, but I'm very excited about reading this and I start my vacation this Friday so it's fantastic timing. Thanks!
---
Journal Entry
3
by

KateKintail

from
Burke
,
Virginia
USA on Sunday, October 05, 2008
I finished this book while on the Metro heading back from the Zoo in Washington DC less than an hour ago. I really enjoyed this book.

I liked the format. I grew up listening to NPR since that's my parents' station of choice. So I could immediately identify with that part of the culture. I liked that the radio program was the construct for the story, setting us up for the next part and interjecting an interesting bit of extra information about the situation from another perspective. It definitely held the story together and kept it from being purely about an emotional journey. It also stood as yet another reminder that what (to me) is a completely personal decision always affects the public as well in one way or another. None of us are completely isolated; we're part of a society that sometimes deals with some subjects better than others. And the fact that the story is told by jumping around from one character to another (Dana, Allison, Carly, and Will) helped us see so many sides to the story and feel all the characters quite clearly.

The characters were startlingly realistic. They go through changes at their own paces, they're sometimes a little reckless or a little too careful, they're emotional but secretive, they're curious and horrified, and they (as well as the reader) know that happy endings aren't always easy to get in stories. I must admit, the final result in the story was a bit of a surprise for me, but a good one. I really liked the dances the characters do amid their ever-changing relationships.

I immediately identified with Carly, Allie's daughter, since I'm only a bit older than she is by the end of this book. She was definitely my favorite for most of the book- kind and understanding through not perfect (no one's perfect- I love that kind of realism). But Dana was fantastic as well. I liked her right from the beginning and enjoyed supporting her and seeing what happened through the who process. It was like being a voyeur in her life and intimately experiencing the change along with her. Quite fascinating and emotional as well. There were so many details about the process of transition, with a great breadth- on a medical level, a personal level, and also a psychological level. It's certainly informative.

But what I loved the most was that this work offers more than you get in real life (in real life, you're only one person). Here, you get all these different perspectives and reactions to reactions. You see all the complications from different angles and emotions in each situation. As Jessamyn West said, "Fiction reveals truths reality obscures."

I've already PMed Jaenelle for an address. It'll be on its way ASAP.
---
Journal Entry
4
by

KateKintail

at
Fairfax Station, Virginia USA on Tuesday, November 18, 2008
CONTROLLED RELEASE NOTES:

After quite a bit of time, Jaenelle did not respond to my multiple PMs so I finally skipped her.
I sent this out today to PussInBooks (great username!) in the UK. I hope you enjoy it as much as I did.
---
Received today, looking forward to reading. And thanks for the props on the name, I thought it up in a 2-second panic when registering!
Will try to be quick and keep the ring moving.
---
A worthwhile and engaging read, there's so much potentially to be said about a book like this but I'll try to be succinct.

Criticisms:
- Not sure Bohjalian always writes with a convincing female voice. Allison was probably the character I identified least with, and found least illustrated. Some generalisations about females rankled - I sometimes felt like womankind was being portrayed as a species obsessed with painting their toenails and gazing at their own 'glowing' skin, and the implication that being female automatically means being exotic and aesthetically pleasing kind of peed me off. Also, we don't all have this big complex about the C-You-Next-Tuesday word that everyone seems to think. Maybe this all implies that I'm a tomboy of sorts, guess the book is all about gender bending...
- Got a bit long and tedious at the end, as once I'd seen the twist start to develop I was in a mood for the book to hurry up and finish.
- Didn't really find the whole radio bit helpful or an effective technique, it could have been left out or translated into another medium (a TV interview, journal entries) and I don't think the book would have suffered.

Praise:
- It's like no other book I've read; I haven't read, watched or otherwise experienced a piece of work that deals with transsexuality without being sensationalist or stereotypical. It's extremely informative about the history, social realities, and physical facts of transsexuality, and I was fascinated. There are still so many misconceptions (especially the failure to distinguish between transsexuality and transvestism) and the book just neatly puts them all to rest without fuss.
- The characters felt real, and by that I mean flawed, confused and scared like the rest of us! The four-way narration helps broaden the perspective and enrich the story without getting muddled. The fact that Will, one of the main narrators is pretty honest about his initial hostility to Dana, the transsexual, shows you that the author is not just trying to be politically correct and is trying to include all viewpoints to get you thinking.
- The reality of the prejudice and disgust aimed at transsexuals is also portrayed in a way that manages to be shocking, but not over-the-top. It's more the way in which it emerges from sources that the protagonists never realised would turn against them, and just how ignorant, irrational, and baseless the hatred is.

Going off to Okyrhoe once they PM me their address...
Really glad I read this, will be looking for more from this author and more on this topic. Although I don't have any direct personal reason to be interested in the issue of transsexuality, I suppose as someone who is angered by restrictive gender stereotypes I find anyone who challenges the dictated status quo on what it means to be male or female, both brave and fascinating.

---

Arrived a few days ago (was busy with holiday preps). Thanks sarahjanemc for including me in the ring & PussInBooks for posting the book to me.

Happy Holidays everyone!

.………(¯`O´¯)
…………*./ \ .*
…………..*♫*.
………, • '*♥* ' • ,
……. '*• ♫♫♫•*'
….. ' *, • '♫ ' • ,* '
….' * • ♫*♥*♫• * '
… * , • Merry • , * '
…* ' •♫♫*♥*♫♫ • ' * '
' * ' • Christmas . • ' * ' '
' ' * • ♫♫♫*♥*♫♫♫• * ' '
…………… x♥x
………………♥<

---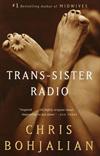 I'm glad I read this book and I hope a lot of people read it in order to familiarize themselves with the multiple issues concerning transgenderism, but in the end I found it hard to accept the overall tone of the book - that 'small town' 'feel good community' attitude that prevails.
Yes, there are moments of nastiness, confusion and strung emotions, but on the whole the book gives me the impression that the author is taking too much care not to go too far or too deep, by offering a mainstream (albeit well-researched) & ordered story in a not-too-challenging narrative format.
Thematically and temporally the story is limited. I would have appreciated much more detail into Dana's past, into his personal struggles, leading up to his decision. Unfortunately the story begins after that phase, when Dana's appointment with her future is a fait accompli. Thus the story is one-dimensional, covering the interpersonal & social repercussions, rather than venturing deeper into the past and giving us a clear understanding of Dana's all-consuming, life-altering personal dilemma.
But since this dysfunctional personality is the underlying cause leading to the relationship, professional & social conflicts, I wanted to know much more about that person's history. I think it's Will who points out that in order for gender-reassignment to receive approval (and by whom? that's not clear), the 'subject' must demonstrate that he/she has been diagnosed with a clinical disorder which cannot be treated unless through radical surgery.
One of the criteria for being diagnosed with gender dysphoria is that "There must be evidence of clinically significant distress or impairment in social, occupational, or other important areas of functioning." Well, I would have liked to know more about this, the details of Dana's psycho-sexual history leading up to where he is at that moment we are introduced to him.
When we meet Dana, he's a very together person, and there's no background information, no flashbacks or transcripts with the evaluating psychiatrist, for example, providing salient information regarding the distress and impairment that necessitates the shift to becoming a she.
Instead, the narrative focuses primarily on Allie's past & present emotional distress, which, although crucial to the plot, is not really informing us about the thematical center of the story, that of Dana's gender transformation.
Excerpts:
1
2
---

Journal Entry
9
by
Supertalya
on Tuesday, January 20, 2009
I am excited about this one!

Update: I really enjoyed the first half of the book. The idea of love, identity, and gender. I also love all the characters and how real they were to me. I disliked the second half because I felt like it was too much. I don't want to give anything away so I won't.
---

Journal Entry
10
by
Supertalya
at
Air Mail, A Bookring -- Controlled Releases on Saturday, February 14, 2009
Released 11 yrs ago (2/15/2009 UTC) at Air Mail, A Bookring -- Controlled Releases
CONTROLLED RELEASE NOTES:
CONTROLLED RELEASE NOTES:

On its way to India
---
Have received the book, much gratitude to the sender. Looking forward to reading and passing on.:)
---
Journal Entry
12
by
prachitulshan
at
SeagullOBCZ in Kolkata, West Bengal India on Saturday, January 12, 2013
Released at the brand new
SeagullOBCZ
Hello, you've found a travelling book!
Bookcrossing is an online community of book lovers dedicated to sharing books with each other and the world at large. We are curious to see how far and wide it will travel and how its readers like it.
If this is your first visit to our site: welcome - I'm sure you'll find it fun!
You can make your first journal entry about this book now! Just tell us where you found it...and don't worry about giving your name, you can remain anonymous if you like.
Enjoy the book and then pass it on to a friend, leave it again where you found it or somewhere else for the next reader. If you wish, you can join as a member for free, and then you will hear from the book as it travels around. Happy reading!
---