44 Scotland Street
3 journalers for this copy...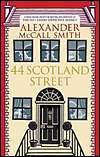 Bought today at St. Vincent de Paul thrift store, the whole lot for just $10. TBR
From the front cover:
A NEW NOVEL FROM THE BESTSELLING AUTHOR OF
THE NO.1 LADIES' DETECTIVE AGENCY
ALEXANDER McCALL SMITH
(from sticker)
3for2
at Waterstone's
Offer applies to stickered items only.
From the back cover:
'Cliffhanger endings, intrigue, romance, comedy... McCall Smith is incapable of being dull'
The Herald
Alexander McCall Smith's Scotland Street occupies a busy, bohemian corner of Edinburgh's New Town, where the old haute bourgeoisie finds itself having to rub shoulders with students, poets and portraitists. And number 44 has more than its fair share of the street's eccentrics and failures.
When Pat - on her second gap year and a source of some worry to her parents - is accepted as a new tenant at number 44, she isn't quite sure how long she'll last. Her flatmate Bruce, a rugby-playing chartered surveyor, is impossibly narcissistic, carelessly philandering and infuriatingly handsome. Downstairs lives the gloriously pretentious Irene, who precocious five-year-old is in therapy after setting fire to his father's copy of the
Guardian
. And then there is the shrewd, intellectual Domenica MacDonald, mysteriously employed but a sharp-eyed observer of the house's activities in her spare time...
Dry, funny, hugely entertaining, with its glittering cast of rogues, oddballs and innocents, McCall Smith's Scotland Street is proof that the author of
The No.1 Ladies' Detective Agency
can be as witty, incisive and humane in observing his native Edinburgh as his adopted Botswana.
---
Reserved for AceofHearts, one of the winners of Round 2 of my International RABCK Contest over on BookObsessed.
---
---

Journal Entry
4
by

AceofHearts

from
Mississauga
,
Ontario
Canada on Thursday, March 20, 2008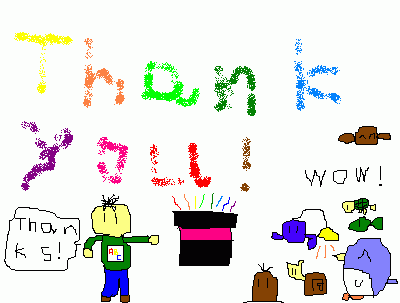 ---

Journal Entry
5
by

AceofHearts

from
Mississauga
,
Ontario
Canada on Wednesday, October 22, 2008
Pat is accepted as a new tenant at 44 Scotland Street. Her flatmate is Bruce, a narcissistic athlete. Bruce thinks it is his due to have women fawning all over him. Pat seems to fall straight into his clutches. Bruce is continually looking in mirrors. Bruce just made me want to vomit.

Also at 44 Scotland Street is the very pushy Irene and her precocious 5 year son Bertie. Bertie plays the saxophone and is learning Italian and of course can do no wrong. However he gets suspended from Nursery school for writing graffiti in Italian. It is the fault of the teacher according to Irene. Irene then takes him to a therapist where she seems to do most of the talking. Bertie just wants to be a normal little boy.

Also at 44 Scotland Street is Domenica MacDonald a mysterious intellectual who observes the comings and goings of the inhabitants of the house.

Pat takes a job at an art gallery owned by Matthew. Matthew is a failure. His father keeps buying him places to work in but Matthew gets bored very easily and can not make any decisions. Matthew is very kind and nice.

I found this book to be like other of McCall Smith's books . He explores differing personality traits and packages them up in nice entertaining vignettes. The characters are rogues, oddballs and naive people. I especially liked the inclusion of Ian Rankin.
---

Journal Entry
6
by

AceofHearts

from
Mississauga
,
Ontario
Canada on Sunday, November 16, 2008
mailed today to my Boxing Day partner
---

Thank you very much, Ace! I have been enjoying the Isabelle Dalhousie books and the No. 1 Ladies Detective Agency series very much, so I'm curious to try some more of Alexander McCall Smith's writing.


---

I read this book during our Read-a-Thon for nwpassage. I really enjoyed it. I thought the ultra short chapters would annoy me, but the format is just perfect to give a little slice of the lives of all the interesting characters living at 44 Scotland Street. I am especially looking forward to finding out how Bertie manages in the next few books.
---