Wideacre : A Novel
3 journalers for this copy...
From Publishers Weekly:
"Gregory's full-blown first novel is a marvelously assured period piece, an English gothic with narrative verve. Beatrice Lacey loves nothing more than the family estate, Wideacrenot her bluff, hearty father, her weak brother, Harry, or her mother, who can't quite believe mounting evidence that damns her passionate daughter. Foiled in her hunger to own the estate by the 18th century laws of entail, Beatrice plots her father's death, knowing she can twist Harry in any direction she chooses, for her brother harbors a dark, perverted secret. Their incestuous tangle is not broken even by Harry's marriage. And while a bounteous harvest multiplies, no one gainsays the young squire and his sister, the true master of Wideacre. Beatrice marries also, managing to hide the paternity of two children sired by Harry until her increasing greed squeezes the land and its people dry, and the seeds of destruction she has sown come to their awful fruition."

This book is a clear example that practice makes everything better. This book is too long with way too many unnecessary descriptions. The story itself has so much incest that it will make anyone throw up. I decided to read the rest of the thrilogy to see Philippa Gregory's improvements in her writing.
---
Journal Entry
2
by
shpriz1
at
-- By Hand or Post, Ray/ring, Rabck in Brooklyn, New York USA on Wednesday, May 02, 2007
Released 12 yrs ago (5/3/2007 UTC) at -- By Hand or Post, Ray/ring, Rabck in Brooklyn, New York USA
WILD RELEASE NOTES:
RELEASE NOTES:

RABCK to DoveiLibri
---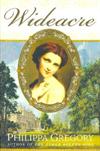 Thank you so much! I received this today. It's going on a huge "To Be Read" Mountain, so I'm not sure when you'll hear from this book again. I'm usually good about making journal entries, though, and I'll be sure to share the book when I'm done. Thanks again!
Jan 20, 2019:
Almost finished reading this, looking for a reading buddy to pass it on to when I'm done, and then to pass the sequels to also. See here for the
Link to Forum Thread
.
---

Journal Entry
4
by
Dove-i-Libri
at
~~~ ~~~ A Fellow BookCrosser ~~~ ~~~, -- By post or by hand/ in person -- USA on Wednesday, January 23, 2019
Released 1 yr ago (1/23/2019 UTC) at ~~~ ~~~ A Fellow BookCrosser ~~~ ~~~, -- By post or by hand/ in person -- USA
CONTROLLED RELEASE NOTES:
Thinking of this story, and then thinking of my brother - Eeewww. But, it makes me want to know what happens next …

Sending off to LoreleiLee in Pennsylvania, my reading buddy for this trilogy as a part of Booklady331's KTM Challenge!
☺ Happy Traveling, Book! ☺

USPS Tracking Number 9549 0154 1317 9026 3682 25
---
Journal Entry
5
by
LoreleiLee
at
Sellersville, Pennsylvania USA on Friday, February 01, 2019
Received this today! I have a book that I'm reading now but I will be starting this next. Thank you, Reading Buddy!
---