The Surgeon
7 journalers for this copy...
Book Description

In her most masterful novel of medical suspense, New York Times bestselling author Tess Gerritsen creates a villain of unforgettable evil--and the one woman who can catch him before he kills again.

He slips into their homes at night and walks silently into bedrooms where women lie sleeping, unaware of the horrors they soon will endure. The precision of the killer's methods suggests he is a deranged man of medicine, propelling the Boston newspapers and the frightened public to name him "The Surgeon."

The cops' only clue rests with another surgeon, the victim of a nearly identical crime. Two years ago, Dr. Catherine Cordell fought back and killed her attacker before he could complete his assault. Now she hides her fears of intimacy behind a cool and elegant exterior and a well-earned reputation as a top trauma surgeon.

Cordell's careful facade is about to crack as this new killer recreates, with chilling accuracy, the details of Cordell's own ordeal. With every new murder he seems to be taunting her, cutting ever closer, from her hospital to her home. Her only comfort comes from Thomas Moore, the detective assigned to the case. But even Moore cannot protect Cordell from a brilliant hunter who somehow understands--and savors--the secret fears of every woman he kills.

Filled with the authentic detail that is the trademark of this doctor turned author . . . and peopled with rich and complex characters--from the ER to the squad room to the city morgue--here is a thriller of unprecedented depth and suspense. Exposing the shocking link between those who kill and cure, punish and protect, The Surgeon is Tess Gerritsen's most exciting accomplishment yet.
---
Journal Entry
2
by
Wylchild
at
What's On My Bookshelf.com (controlled release) in -- Mail or by hand-rings, RABCK, meetings , web, North Carolina USA on Wednesday, April 04, 2007
Released 13 yrs ago (4/4/2007 UTC) at What's On My Bookshelf.com (controlled release) in -- Mail or by hand-rings, RABCK, meetings , web, North Carolina USA
WILD RELEASE NOTES:
RELEASE NOTES:

Going to Daniela in Italy. Enjoy!
---

Journal Entry
3
by

AnonymousFinder

on Friday, April 20, 2007
I'm reading it!

CAUGHT IN MILAN ITALY
---

Received through BookMooch.com.
---

I wanted to mooch this off BookMooch because I have a copy of The Apprentice, and I wanted to read its prequel before I got started on The Apprentice. It's so cliché to say this, but it was definitely a gripping read. I started reading The Surgeon during my lunch break and when I got back into this as I settled into bed, I did not put it down until I finished. The only time I looked away was to quickly watch Federer win his match against Ferrero in the men's quarter-final at Wimbledon! The suspense that Tess Gerritsen built was incredible; I just wanted to fly through that book to know what happened next! I guess there were some predictable moments, but that certainly did not diminish the momentum that the book built towards. This was a fantastic thriller to read, I say it totally blows Patricia Cornwell away! I'm really glad I mooched this, now I can't wait to read the sequel!
---

Journal Entry
6
by
leeny37
at
Royal Melbourne Hotel @ Bourke Street in Melbourne CBD, Meet-up -- Controlled Releases on Tuesday, July 10, 2007
Released 12 yrs ago (7/11/2007 UTC) at Royal Melbourne Hotel @ Bourke Street in Melbourne CBD, Meet-up -- Controlled Releases
WILD RELEASE NOTES:
RELEASE NOTES:

Bringing this with me to meet-up tonight.
---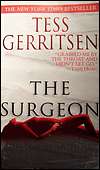 → different cover ←
Took this book from the meet-up tonight. I heard a lot about Tess Gerritsen before, but never read one of her books. So, I'm really looking forward to this one! Afterwards I'm planning to read the next episode:
The Apprentice
.
04/12/2007: Read this book on my flight back home from Australia to Germany and must say that I really enjoyed it! I already started reading 'The Apprentice' now; once I'm done, I'll probably offer those two together as a BookRay!!!
09/12/2007: As mentioned above, this one and 'The Apprentice' are becoming a BookRay now -
please don't forget to make a journal entry for 'The Apprentice', as well!!!
→ 17/12/2008: This one will be offered as RABCK in the international forum now and therefore does not have to travel together with
The Apprentice
any longer!
The list of participants:


Mary-T (Mannheim)

Schmusefluse (Hattingen) ← (17/12/2008) will offer this book as roaming RABCK in the international forum

Read as part of the
1 Year = 1 Country Challenge
for the USA.
---
Journal Entry
8
by
Mary-T

from
Bretzfeld
,
Baden-Württemberg
Germany on Sunday, December 16, 2007
This arrived along with "The Apprentice". I'm looking forward reading this. But it will take a bit time...
... to be continued...

13-Jan-08
Well - it was interesting to read. But since every next step and discovery was predictable, it wasn't really gripping. That's a pity. Also I was disappointed because there was not really a psychic background or reasoning behind the act of killing.
Now I'm curious to read The Apprentice.
---

Both books arrived today! Thanks for sharing, UbSia and thanks for sending Mary-T! I guess it will take a while to read them!

Update 11.12.2008

This book has been sitting on my Mtbr for far too long! Sorry for this. But I finally managed it!

I really enjoyed this book, but I have to admit that I still prefer most of Patricia Cornwell`s books. Like Mary-T, I found the fact of the lack of the psychological background of the surgeon not really convincing. But still it is a good read!

I have already contacted tigertatze and the book will be on its way as soon as I have received the address.

Thanks for sharing!
---

Tigertatze is currently too busy and wants to be skipped.
I have decided to offer this book as a roaming RABCK (which I enjoy a lot) and as it came all the way from Australia it really deserves to see more of the world.
And this is where the book has already been:
visited 3 states (1.33%)
Create your own visited map of The World
or try another
Douwe
<a
---

Journal Entry
11
by
Schmusefluse
at
RABCK, RABCK -- Controlled Releases on Monday, February 02, 2009
CONTROLLED RELEASE NOTES:

And the book is finally on its way to Danielle23!

Enjoy it!
---

The book arrived safe and sound today, thank you. When I have finished this I will also send this out as a roaming RABCK to help it travel further.
---