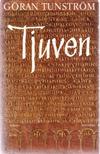 Tjuven
Registered by

Deepswamp

of
Oskarshamn
,
Småland
Sweden on 5/1/2006
2 journalers for this copy...

Journal Entry
1
by

Deepswamp

from
Oskarshamn
,
Småland
Sweden on Monday, May 01, 2006
I Sunne i Värmland möter den tjocka Ida Pripp den late Fredrik Jonson Lök och blir förtrollad, förförd och förnedrad. Tolv barn blir det i det torftiga huset på Torvnäs. Men Tjuven är främst berättelsen om Johan, den trettonde ungen i huset, och hans livsresa till kunskapens och ensamhetens Uppsala och till Ravenna på jakt efter Silverbibelns gåta. Och om den livslånga kärlek till kusinen Hedvig som för honom långt bort, i tiden och rummet, men ändå inte leder honom vilse.

Göran Tunström föddes i Värmland 1937 och avled år 2000. Han betraktas sedan länge som en av 1900-talets största svenska berättare. Tjuven (1986) är en av hans främsta romaner, här i en efterlängtad nyutgåva.

---

Journal Entry
2
by

Deepswamp

at
by post in Another BookCrosser, RABCK -- Controlled Releases on Saturday, September 01, 2007
Released 11 yrs ago (9/1/2007 UTC) at by post in Another BookCrosser, RABCK -- Controlled Releases
WILD RELEASE NOTES:
RELEASE NOTES:

En gris i säcken
---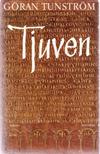 Oj, tack så mycket! Har inte läst en enda Göran Tunström bok men har ett par hans böcker i min hylla. Men
Tjuven
finns inte där. Jag är mycket intresserad av Tunströms böcker.
Tack!
---
11.9.16
Sökte för böcker som har vunnit eller varit nominerad för ett litteratur pris. För
Tjuven
fick Göran Tunström
BMF-plaketten "Din bok – vårt val"
i 1986, dvs.
Tjuven
var
Årets vuxenbok 1986
Göran Tunström
på Bonniers sidor
Göran Tunström
på Wikipedia
Göran Tunström
på Kulturella spår i Uppsala sidor
Tjuven
på Bonniers sidor
Tjuven
på Wikipedia
Tjuven
på Boksampo
---


Oh dear, I'm so disappointed in myself that I won't even try to write in Swedish. I don't think the language is to blame but there is something seriously wrong. Not with the book but with me. I
love
Göran Tunström. I've read him in both Finnish and Swedish and loved every single sentence in his texts. This time it all went wrong.
I've started reading
Tjuven
several times but haven't got very far. I'm now on page 205 and have decided to give up. I can't remember anything I've read. Not the characters, the events, anything. And I know it's not the book's fault, it's mine. I think this book need to be free to find some new reader.
I think I've got the Finnish translation in my shelf somewhere. So, I will start the book once again at some point, but next time the title will probably be
Varas
.
Thank you ever so much for sending this book my way, Deepswamp. I'm sorry it took me so many years to understand this book needs a better reader than I've been.
---
ETA, on 23th October 2018, that
Tjuven
was carrying a delightful bookmark with it. It's a
Unshelved
strip by Bill Barnes & Gene Ambaum. I haven't read, seen, or even heard about
Unshelved
before this copy of
Tjuven
. I like it very much and am sooo glad I had an opportunity to meet some of the characters. Thank you, Deepswamp!
---