The Eight
Registered by
nyassa-ici
on 1/3/2006

This Book is Currently in the Wild!
5 journalers for this copy...
Journal Entry
1
by
nyassa-ici
on Tuesday, January 03, 2006
Review from Amazon
It is nowadays quite difficult not to refer to Dan Brown if one talks about historical mysteries as every book store seems to value books of this kind how close they come to Dan Brown's work. And this is how I stumbled on "The Eight" as it was placed on the shelf with the note "if you liked the Da Vinci Code" you will like this book too. Well, I did and very much so. However, I believe Katherine Neville's novel can stand quite on its on and does not need the appreciation deriving from the Da Vinci Code. Well, suppose one has to accept the marketing factor.

The novel tells actually two stories: one at the end of the 18th century/ beginning of the 19th century and the other in the mid 1970. Both stories are however one and step by step they are coming closer. One going forward, one going backwards. I love that technique. It is very interesting and one always has to perspectives. It keeps one motivated (very easily) to read on as one wants to know what happens in one or the order story. There is a great flow in the stories, Katherine Neville grasps your attention, draws one into the story and she does not forget to add some humour.
---
Journal Entry
2
by
nyassa-ici
on Saturday, June 17, 2006
This really wasn't very good at all. The structure of the plot is very similar to that of Labyrinth by Kate Mosse in that it moves back and forth between the modern day and the past, in this case, revolutionary France. There the similarity ends, although this was recommended to me by Amazon because I had found Labyrinth quite enjoyable.

The characters were shallow, the style was forced, and I kept finding myself pulling up short because of apparent continuity errors.

I hope someone else will enjoy it more than I did.

I found a review with which I have quite a bit of sympathy at http://www.blackchampagne.com/reviews/b-the-eight.shtml


---
Journal Entry
3
by
nyassa-ici
on Friday, September 22, 2006
On its way to Greece when I have the address from aris1.
---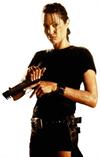 Just got the book through the mail today! Thanks a lot nyassa-ici!!!
I finished the book in greek some weeks ago, unfortunately. Unfortunately for me, because I spent much time in reading a book so frustrating.
Sometimes you say: "What the heck, maybe it was translated badly". So, I took a glimpse of the book in English; and it proved frustrating as well!!!!
Here's my opinion:
Katherine Neville's unlucky safari and a Merciless marathon on Indiana Jones's trail
We have seen it before. Echoing "Da Vinci Code", dozens of books with riddles and ancient mysteries, for years buried in the cellars of the publishing industry, are now back on the bookstores' showcases. Somehow like that, the editors remembered "The Eight". Almost 20 years after it's first edition, Katherine Neville and her magic chess, are now getting familiar with publicity. And they are gaining a cult fan club.
Here's the story: On the south of France, just before the French Revolution, young nuns discover that their monastery is the hiding place for a magic chess service that used to belong to Charlemagne. Whoever puts it's pieces together can play the "Game", which gives the winner tremendous power. Their mission? Scatter the pieces in the whole world, so that they won't fall in the hands of the "villains".
Almost 200 years later, in New York of 1972, a 23-year-old computer specialist prepares for a business trip in Algeria. Before she leaves, a mysterious witch warns her for danger ahead an a friend of hers, a curio dealer, makes a preposition: one of his clients is trying to collect all the missing pieces of a chess service that are long lost in Algeria, and he offers a generous reward to whoever discovers them.
Ambitious plot, isn't it? The author, Katherine Neville, does not spare the words at all in this epic safari within 2 centuries and 3 continents… In almost 600 pages she tells a story un-uniformed and broken in pieces, interesting in some parts, but unfortunately *too* boring and melodramatic in others. The descriptions of the French revolution are quite impressive, as the protagonists watch streetfights, politicians' meetings, and decapitations. Neville's version for Jean Paul Marat's death is imaginative. Rich historical detail and many guest stars, such as Catherine the Great of Russia, Napoleon, Casanova, Robespierre, Talleyrand, Voltaire.
BUT, in other cases, historical reference is blurry and imprecise. So is the action. While some parts are really compelling, others (like the Sahara desert chapture) are soooo dead and insipid… And, of course, Neville added much of the all American Harlequin Stories: Innocent women charmed by half naked blue-eyed men etc etc. In a final analysis, even if Dan Brown's and Umberto Eco's fans see the book with sympathy, "The Eight" lacks "Da Vinci Code"'s suspence and "Foucault's Pendulum"'s spirituality and historical accuracy.
Cult labyrinths of… boredom.
Katherine Neville's non-stop rave was wrote in 1988 and resembles much of the b-movie adventures of Indiana Jones, with two super hero women, running around the world looking for the legendary chess set. That is why many Americans consider this book cult. Hmmm… The author began quite well. But, somehow she did not put the places together correctly.
Interesting at some part, "The Eight" does not manage to keep the readers attention. It's not worth the concentration needed to follow the "Game"'s rules, for which we discover that it has little to do with chess matches. Over 200 pages could have been ripped off, without the main affecting the main plot. Smart idea, great field for action. Bad performance and plot labyrinths for absolutely no reason are tiring the reader, who cares more in finishing this… marathon, instead of solving a stupid chess riddle!
---
Thank you for the book and my son Lordbookington is to read this. I also received a wonderful Greek calendar in the package and I will give it to my mom. Her grandfather was born and raised in Greece. Thank you all who touched this book and got it safely to Ohio, USA!
---
I read this book in one night and I plan on taking it to a book meeting tonight with my mom.

---
Well, I'm sure it will take me more than one night to read. Half the reading I do anymore is either to my son or to prepare his school work. It looks interesting, so I'm willing to give it a try.
---