McNally's Trial
Registered by
KansasKiwi
on 9/29/2005

This Book is Currently in the Wild!
4 journalers for this copy...
Journal Entry
1
by
KansasKiwi
on Thursday, September 29, 2005
Archy McNally Mystery series, #5

From the Publisher

When Sunny Fogarty, the extremely nubile female treasurer of the tony privately owned Whitcomb Funeral Homes, reports a suspicious rise in turnover, Archy's interest is piqued in more ways than one.

Archy makes it his business to get acquainted with the Whitcomb family: the dying Sarah; her doting husband, Horace; their smooth-as-a-salesman son, Oliver; and his ditzy wife, Mitzi, who falls for Binky. With his dapper dress and haute tastes, the articulate Archy is an instant hit, and as he hobnobs with the upper crust, he finds himself increasingly involved in their affairs and ever closer to understanding the nefarious criminal network that underlies Whitcomb's runaway profits.
---
Journal Entry
2
by
KansasKiwi
on Friday, September 30, 2005
---
Journal Entry
3
by
KansasKiwi
on Monday, October 03, 2005
October 3
Mailed today, USPS Media Mail.

---

Caught for the
m-bag
going to our friends in New Zealand.
Every one of these books is in great shape! Thanks :)
---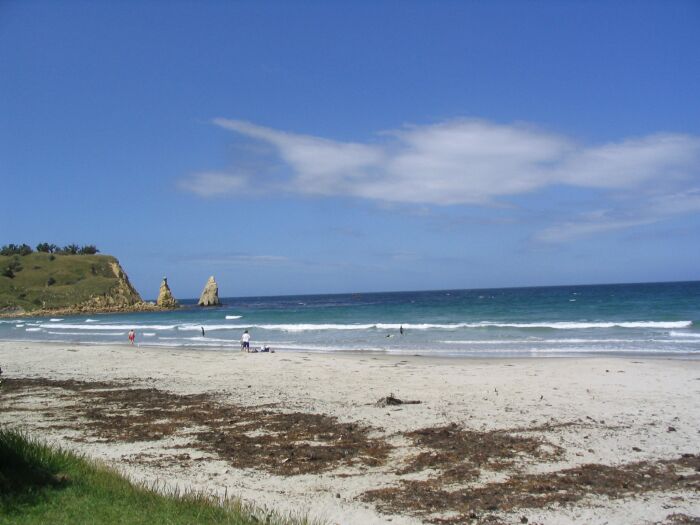 Another book from one of the four m-bags that arrived here in Dunedin recently for the NZ Bookcrossing convention. Thanks again Kansaskiwi and Antof9, your contribution to our convention is greatly appreciated.
Another great book!
The attached photo shows Karitane beach just to the north of Dunedin.
---


Picked up from the table groaning with books at the quiz night of the fantastic Dunedin Convention. Many thanks, KansasKiwi and Antof9, for sending it all the way to New Zealand, and thanks again to the amazing convention organising team for doing such a great job. It honestly was the best convention I've ever been to.
^ ^
00
=+=
v
---

I didn't enjoy this as much as the other McNally book I read - perhaps I just wasn't in the right frame of mind for it or something, but the story didn't grab me this time round, and the glaring factual errors the author makes (of course, I can't find any of them now - I knew I should have kept a note of them at the time!) irritated me more than previously.

Oh well, hopefully someone else will enjoy it more than I have. That's one of the great things about bookcrossing - you can always find a so-so book a more apreciative home.

^ ^
00
=+=
v
---

RELEASE NOTES:

Left on the table in the cafe after our meetup there today. I think one of the staff picked it up as we were leaving.

^ ^
00
=+=
v
---