Good Grief
2 journalers for this copy...
Bought this the other day in Barnes and Noble in response to a notice posted about a general fiction, book-reading group...thought it would be fun to check out their next meeting. Now I have to move this to the top of my TBR stack.
It's a first novel for Lolly Winston and has been very well received.
---
It's hard to put a humorous slant on being widowed, but Lolly Winston manages to present the recently widowed, cookie-bingeing, struggling-to-cope Sophie with wry and sardonic wit. You find yourself empathizing and laughing at the same time. Sophie is an extremely likeable young woman, with a self-depreciating sense of humor and generous spirit. She has been sunk by the lead weight of her new husband's death, but gasping and sputtering (and consuming a few large pizzas on the way), flails her way to the surface and manages a stunning breaststroke to shore. Great heroine – someone you would want to be friends with. Lolly Winston just made me laugh out loud several times with the visuals stirred up by her unique descriptions like these: "Her expression is in the fully upright and locked position" and "the morning is uninvited and overly cheerful, like a Jehovah's Witness ringing the doorbell…" Unfortunately, as the book progresses and as Sophie pulls herself more together, there were fewer and fewer of these sparkling phrases.

As much as I like this book, I thought it started out stronger than it ended, which might be, in part, because Sophie's quirkiness straightens itself a bit as she pulls herself back up into the flow of life again. I liked her quirks. I had a few problems wit the story line. It disturbed me that Sophie did not respond right away to signs of her mother-in-law's dementia. She lost touch with her too quickly and easily, and then the complete re-absorption of this person back into her life seemed a bit unreal after it almost seemed as though Sophie has dismissed her from her life. I thought the introduction of Crystal side-tracked the storyline from Sophie herself, but ultimately this character seemed to be the catalyst for Sophie having a purpose in life. Loved the second career development but thought the chaos of her "grand opening' was a bit over the top. The new love interest was handled gently and well. All in all, a good read.

This book is available for trade anytime AFTER September 14, '05.


---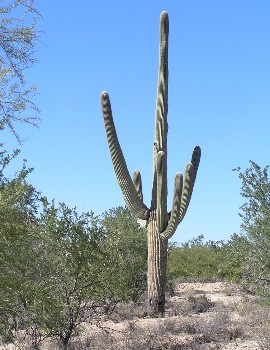 "Good Grief" is off on its travels. The next reader is 'darthah' in CA. Enjoy. Please take a moment to journal your comments after you have read the book.
---
Just caught it in my mailbox, can't wait to read it...Thanks so much Hotflash!
---
Really enjoyed this book. It is a light, quick read. I have sent it on its way to another reader in FORT MYERS, FL.
---