The Double Bass
1 journaler for this copy...

This is such a funny book, about the travails of a professional bass player. In his mind, the double bass almost takes on a life of its own. He complains about the bass, his work, the music, but above all you can tell that he is stuck with his bass for ever!

This is the funniest bit is where he complains that the bass even disturbs his love life...
"The fact is, I haven't been with a woman in 2 years, and whose fault is that The last time was in 1985, then I hid it in the bathroom, but that didn't help either, its ghost was still fluttering above us like a fermata..." pg22


---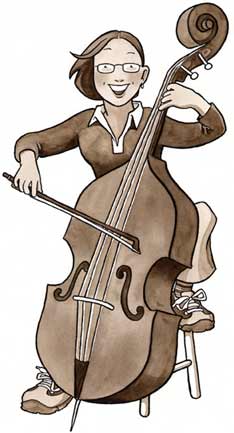 On its travels to my soon to be professional bass playing sister
katethebass
and I hope it doesn't put her off!
---