It
Registered by
chich
of
Sant Antoni de Portmany
,
Illes Balears/Islas Baleares
Spain on 2/9/2005

This Book is Currently in the Wild!
5 journalers for this copy...
Here is the posting order for this mini BookRay:
1)
abbynormal92243
, US (California), US shipping only
2)
alanfoxboro
, US (Tennessee), will ship anywhere
3)
wizzbizz
, UK, will ship anywhere
4)
CrazyTabasco
, Germany, will ship anywhere
BookRay completed! Thanks everyone for participating!
---
Here we go ! Book sent today to abbynormal92243.
---
woohoo! I just got this and have been reading it up! Thank you for sending this into the world, chich! :)
I'm on page 428, will probably send next week to the next person.
---
I plowed through the first 600 pages happily, then I had to force myself to finish the remaining 400 because King just went ON.

interesting plot, engaging characters--it just took too long in the telling.

I really like the element of faith--having a child-like faith is what beat the boogey monster.

in the mail tomorrow to alanfoxboro.
---
I received this book today in the mail. Thanks to chich for the bookray and to abbynormal92243 for sending it on to me. I will read it and post a review ASAP.
---
Sorry I have held up this bookring for so long. In the last 3 months I have finished graduate school, moved my family 500 miles, and started a new job. I have aquired a used copy of this book that I will continue to read, so I am going to send this along to wizzbizz in the UK. Again, sorry for the delay. I will post here with a review here when I finish the book.

Wizzbizz has asked to be skipped, so this book is off to CrazyTabasco in Germany.
---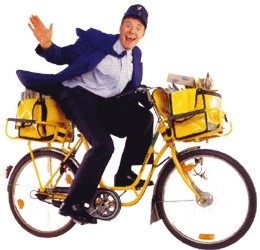 The book received today. Thanks for sending.
It
will climb at my Mount TBR yet... ;-)
---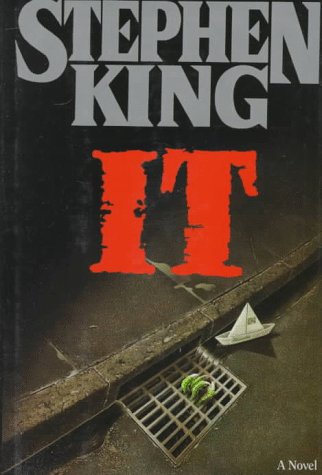 Book Description
They were seven teenagers when they first stumbled upon the horror. Now they were grown-up men and women who had gone out into the big world to gain success and happiness. But none of them could withstand the force that drew them back to Derry, Maine to face the nightmare without an end, and the evil without a name. What was it? Read
It
and find out...if you dare!
Book Details
Paperback: 1093 pages; Publisher: Signet Books (September, 1987); ISBN: 0451153276
---
It
is one of the best King books I ever read, but reading was not easy for me , because it's a very thick and difficult book and I sold the German version through ebay many years before I knew about bookcrossing. Thanks to
Langenscheidt
for the perfect dictionary… ;-)
---
Journal Entry
10
by
CrazyTabasco
at
RABCK in -- Per Post geschickt/ Persönlich weitergegeben --, Baden-Württemberg Germany on Friday, December 02, 2005
Released 13 yrs ago (12/6/2005 UTC) at RABCK in -- Per Post geschickt/ Persönlich weitergegeben --, Baden-Württemberg Germany
WILD RELEASE NOTES:

I'll send this book on Tuesday, December 6, 2005 to
nigel-vivian
as a RABCK. Have a nice day and enjoy reading… ;-)
CU... CT
PS. Be free to release the book after you read it, thanks.
---

Yay i got the book today! The front cover is a bit battered but it's as good as new in the inside :)

Thanks a lot, CrazyTabasco!

Will release "IT" after i read it.
---

Journal Entry
12
by
nigel-vivian
at
One Utama in Bandar Utama, Petaling Jaya, Sultanate of Selangor (Shah Alam) Malaysia on Sunday, August 02, 2009
Released 10 yrs ago (8/2/2009 UTC) at One Utama in Bandar Utama, Petaling Jaya, Sultanate of Selangor (Shah Alam) Malaysia
WILD RELEASE NOTES:
WILD RELEASE NOTES:

Finally got the time to go check out the only OBCZ in M'sia. Circled the shopping mall a couple of times with a heavy bag full of books but couldn't find it anywhere! *exasperated* Finally got directions from a guy at the information counter. Ground Floor Highstreet, go straight and turn right. Did exactly that, which led me to one of the mall's many entrances lol. Alright, not giving up just yet.

Finally found it. A small little white cupboard standing humbly amongst some comfy sofas. That's it? That's the "zone"? *sigh*

Mostly romance novels and teen fictions on the shelves.

Emptied my bag and left 7 books on the shelves. My 1st release at an OBCZ! w00t!
---