The English Patient
Registered by
corry000
of
Chicago
,
Illinois
USA on 11/9/2004

This Book is Currently in the Wild!
7 journalers for this copy...
---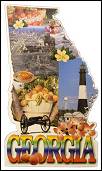 This book just
barely
made it here. There are skid marks across the wrapper, the return-address label is mostly scraped off and therefore unreadable. Fortunately, my address stayed legible on the front. (The book arrived in a plastic "We Care" bag from the USPS, with a nice little apology on the front.)
But, the important part: the book is
here
and only a little bit crimped on the edges—not badly hurt at all.
I'll get started reading this right away.
---

The writing is lovely—lyrical and moving. And I grew quite fond of the character of Kip. But none of the other characters moved me or made me care very much about them. I haven't seen the movie, and the book hasn't inspired me to head for Blockbuster's. But thanks, corry000, for a chance to read the book.
I have the address for barker-tx, and the book will go out Monday, media rate.
---
Arrived about 10 days ago - have been reading it but was out of town for four days - expec to finish this within a week or so.

I have picked this up, read several pages, put it down, read another book, picked it up again, read a few more pages, put it down.

I just cannot get interested in these people.

Am sending this on to Finland without having finished the book.
---
Arrived safely, thanks! I feer terrible sorry about the expensive postage to Finland :( Surface mailing is less expensive.
---
It turned up that I did not remember the storyline so well and had made some misinterpretations from the movie. I liked the writing although some parts were difficult to understand - because of the language and also the story itself. The athmosphere was peaceful but sad. I loved those parts of patient's memories but in my opinion the exposure of English patient was not that interesting. In the end I was more interested what will happen to those two, Hana and Kip. The epilogue was delicate.

Next I'm going to send this to mysteryfan. I'll send it via surface mail so it'll take some time...
---
This book arrived yesterday! I was anxous to read it as I have not seen the movie, but heard that it was good. I have a few rings in front of this. Thanks
---
I read about half of this book, expecting it to get interesting or less confusing. It just didn't happen for me. I had heard so much about the movie that I wanted to read the book, but now I really don't want to see it. Thanks for sharing this with us! I will mail it on soon.
---
---

I was sooo looking forward to reading this book, as I liked the movie so much... well, this was a bit of a disappointment!
As mentioned by previous readers, I found the story and the writing quite difficult to understand sometimes, and very confusing. Am not sure whether it is only a language problem, but I don't think so. The writing was very pretentious most of the time I thought, trying to be poetic but being just...confusing!
Some parts were beautiful though, I really liked all the bits about the desert, and from time to time, there was a paragraph that was just beautiful.
I also liked the characters.
I liked this for example :
"There was a time when mapmakers named the places they travelled through with the names of lovers rather than their own. Someone seen bathing in a desert caravan, holding up muslin with one arm in front of her. Some old Arab poet poet's woman, whose white-dove shoulders made him describe an oasis with her name. The skin bucket spreads over her, she wraps herself in the cloth, and the old scribe turns from her to describe Zerzura.
[...]
In the desert the most loved waters, like a lover's name, are carried blue in your hands, enter your throat. One swallows absence. A woman in Cairo curves the white length of her body up from the bed and leans out of the window into a rainstorm to allow her nakedness to receive it."
And also this, a good summary of their relationship :
"Women want everything of a lover. And too often I would sink below the surface. So armies disappear under sand. And there was her fear of her husband, her belief in her honour, my old desire for self-sufficiency, my disappearances, her suspicions of me, my disbelief that she loved me. The paranoia and claustrophobia of hidden love.
"I think you have become inhuman," she said to me.
"I'm not the only betrayer."
"I don't think you care - that this has happened among us. You slide past everything with your fear and hate of ownership, of owning, of being owned, of being named. You think this is a virtue. I think you are inhuman. If I leave you, who will you go to? Would you find another lover?"
I said nothing.
"Deny it, damn you." "
For all of you who have not seen the movie, and were put off by the book, please SEE IT! It's nothing like it, it's beautiful and moving, with fantastic scenery, and it's a tragic lovestory.
See it, if only for this :
" "Madox, what is the name of that hollow at the base of a woman's neck? At the front. Here. What is it, does it have an official name? That hollow about the size of an impress of your thumb?" "
Sending to hetku77
Thanks Corry000
---
Journal Entry
11
by

hetku77

from
Nokia
,
Pirkanmaa / Birkaland
Finland on Tuesday, November 29, 2005
29.11 I just received this via mail from Kanapoutz, thank you!

10.4. I just finished the book today. I think I've seen the movie long time ago, but I didn't really remember what it was about and I recall that I actually fell asleep while watching it... As one of the previous readers mentioned this was a lyrical book and it probably would have needed more attention and focusing to make most of it. I think sometimes the language caused some problems understanding everything, as I'm not a native English speaker. The story went back and forth in time telling about the lives of all four characters. Usually I dislike that, but for this book it seemed to suit well. It was a tragic, touching and humane story I think. Not polished with a happy ever after ending. At times I thought this book doesn't make any sense, but now after I've finished it, it doesn't even matter that much. Weird, huh?
---
Journal Entry
12
by

hetku77

at
Református Kollégium in Kecskemét, Bács Kiskun Hungary on Friday, June 23, 2006
Released 12 yrs ago (6/15/2006 UTC) at Református Kollégium in Kecskemét, Bács Kiskun Hungary
WILD RELEASE NOTES:
RELEASE NOTES:

I left the book near the entry to Református Kollégium of Kecskemét.
---