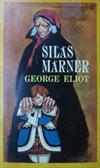 Silas Marner
Registered by
Mistlerose
of
Frankston
,
Victoria
Australia on 9/2/2004

This Book is Currently in the Wild!
6 journalers for this copy...
Put in the surprise bookbag.
---

Pulled out of the surprise bookbag. I didn't recognise the first sentence, but once I'd opened the package I realised I have this on my shelf and haven't yet read it, so I'll be setting it to available for now. And now that I've been intrigued by the first sentence I'll be jumping my copy up the TBR pile. :-)
---

Journal Entry
3
by
tantan
at
Aussie General Bookbox #2 in Aussie General Bookbox #2, Aussie General Bookbox #2 -- Controlled Releases on Monday, October 17, 2005
Released 14 yrs ago (10/16/2005 UTC) at Aussie General Bookbox #2 in Aussie General Bookbox #2, Aussie General Bookbox #2 -- Controlled Releases
WILD RELEASE NOTES:
RELEASE NOTES:


---

Journal Entry
4
by

crimson-tide

from
Balingup
,
Western Australia
Australia on Sunday, October 30, 2005
Removed from the Aussie General BookBag #2.
Thanks tantan.
---

Journal Entry
5
by

crimson-tide

from
Balingup
,
Western Australia
Australia on Wednesday, August 01, 2007
---

Journal Entry
6
by

crimson-tide

from
Balingup
,
Western Australia
Australia on Tuesday, March 04, 2008
Oh dear, how slack am I . . .

Still, my excuse is that everyone was crying out about how swamped they were with book rings a while back. It may not be any better now I guess, but I gotta get this one off sometime, and it's only 185 pages.

Absolutely no rush or pressure guys - as long as it comes home eventually.
:-D

So on its merry little way to tqd.

-----------------------------------------------------------------------------

Update:
You're now *it* tqd, as gategypsy is out of the ring.
So keep it as long as you need - it may as well sit on your self as mine. ;-)

-----------------------------------------------------------------------------

Further Update December 2008:
FreePages has asked to join the ring. Still no rush.

---
Completely unexpected (I forgot about a few bookrings, obviously), but thanks for sending it over! It's good to see it's nice and thin, because I never got anywhere with Middlemarch, which was a decidedly fatter George Eliot novel. I've only got one bookring in my possession at the moment, so it shouldn't take me too long to get onto this. (I do have a few books I've promised to read and pass along to various bookcrossers though!)

Thanks crimson-tide!
---
Have I really had this for over a year?!? I'm a very naughty bookcrosser some days, aren't I?
I do have to say that Ms Eliot tends to disagree with me, and as such, I find her very hard to read. (Turns out that giving up on
Middlemarch
wasn't a one-off disagreement.) For some reason, I have to re-read sentences, I have to think about what she's trying, and it's never an easy read. Why this slim volume (a mere 186 pages) took nearly a month to read, I think!
For example, the bit that I read over and over again (and still don't quite understand) was actually quoted again in the afterword (argh! I had enough trouble with it the first time around!):
"Favourable Chance... is the god of all men who follow their own devices instead of obeying a law they believe in... The evil principle deprecated in that religion is the orderly sequence by which the seed brings forth a crop after its kind."
Translations into plain English are appreciated.
While Silas's experiences were interesting, he wasn't a terribly likable character or a very interesting person. I suppose I should have considered myself lucky that he wasn't really around for most of the book, which was really about other people while he was the catalyst for the plot. Then when you add in the squire and his badly behaved sons, we've got another bunch of unlikable people to read about.
It wasn't until the rather sweet (if a bit too sweet at times, she might give other readers diabetes) Nancy turned up that I finally started to enjoy this book. And she doesn't turn up until half way through! And then cheeky little Eppie appeared, and I got suckered in.
Mum told me that her Aunty Pat (who looked after her for many years) loved this book, which is what kept me going. (And Dad's recently discovered Ms Eliot, and enjoys her books, so that was a second incentive to got give up.) Aunty Pat apparently loved the coal hole scene, and I must say I did too. In lesser hands it could have been mawkish and sentimental, but I was giggling. Ms Eliot knows her cheeky children, and this characterisation was pretty spot on.
I do have to say that the positives outweighed the negatives - the second half was interesting, the pages just raced past, the characters were believable - but the sluggish first half really slowed me down, even though it had its moments (the descriptions of the Squire and his family, plus the whole village, were very well done; particular mention to the scene in the pub where a number of villagers get into a discussion and argument they've obviously gone over and over and over again on many a night).
Thanks very much for letting this gather dust over here at Chez TQD, crimson-tide! I've got FreePages' address and will pop this in the post first thing next week.
---
CONTROLLED RELEASE NOTES:

Well, it took over a month, but I finally made it to the post office! This little book is (finally) winging its way to FreePages.

Happy reading!
---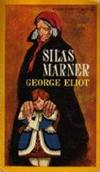 Caught "Silas Marner" in the letterbox today.
Thanks TQD!
I tried to read this on DailyLit.Com but reading from the lap-top is a real pain. Tho' I did enjoy the bit of it I read.
TQD that passage just goes over my head! It could mean any number of things, couldn't it! Sounds like this novel is probably someones PhD thesis material somewhere.
I think I'll read it and just go with the flow. Tho' I might not be able to get to it until next week, I'm off to Melbourne for a few days. I'm not taking anyone elses books with me on the trip, just in case I misplace them.
I love these old editions of books. This one was published in 1960! 6 years before I was born. I just think that is very cool :-)
UPDATED 25 Jan 2010: 6 months has flown by and now into another year! I've read part of this and I now have another to return home to you crimsontide, so I hope to send them together. I'll just get a couple of other bookrings out of the way and then back to this one. Thanks :o)
---

Journal Entry
11
by

goldenwattle

at
Fyshwick, Australian Capital Territory Australia on Saturday, February 23, 2019
Picked up at the Bookcrossing meet at Capital Brewing Co in Fyshwick, ACT.
---

Journal Entry
12
by

goldenwattle

at
Little Free Library 86492 (OBCZ) in Narrabundah, Australian Capital Territory Australia on Friday, December 13, 2019
Released 1 mo ago (12/13/2019 UTC) at Little Free Library 86492 (OBCZ) in Narrabundah, Australian Capital Territory Australia
WILD RELEASE NOTES:

Leaving this book in the LFL in Bundeela Street in Narrabundah for the next reader. Enjoy, and it is always wonderful when the book is logged.
To the finder, enjoy, and I hope you will write a journal entry so that previous readers will know that this book has been found (even anonymously). It is always a joy to find where it has gone. Once you've read this book, pass it on to a friend, or set it out "in the wild" for someone else to find as you did.
You can remain anonymous but if you are interested in joining please consider using -
Goldenwattle
as your referrer.
When you pass this book along, please make a release note to let others know where you left it. Thank you.
More information on BookCrossing
---