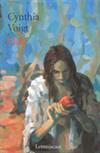 Elske
4 journalers for this copy...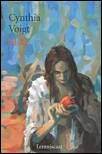 Language: Dutch. Vertaling uit het Engels (oorspronkelijke titel is ook "Elske").
Jeugdroman voor twaalfplussers. Elske valt de twijfelachtige eer te beurt uitverkoren te zijn als Doodsmaags. Zij zal de Volkking begeleiden op zijn weg naar het hiernamaals – zijn dood betekent ook haar dood. Maar met de hulp van haar oma weet Elske te ontsnappen en dan begint de lange reis naar een plek waar ze veilig kan leven.
Cynthia Voigt heeft een aantal boeken geschreven waarvan ik erg onder de indruk was. "Elske" stelde me wel een beetje teleur. De stijl vond ik niet geweldig, het kaartje klopte niet. Het verhaal zelf vond ik
wel
leuk.
Gereserveerd voor muizz, die hem krijgt tijdens de bc-meeting in Tilburg. Veel leesplezier!
October 2004 Release Challenge "What's my name?", nr. 19.
---
Ik ben een fan van de boeken van Cynthia Voigt, dus toen Jehei dit boek op het forum aanbood, hapte ik meteen toe. Maar toen ik het zag, wist ik het meteen: ik had het al eens gelezen. Ik vond het destijds een mooi boek, dus ik ga nu bedenken wat ik er mee ga doen: nog een keer lezen of verder crossen. Of misschien wel allebei....
---
Lag in de Stations Boekwissel Utrecht.
Ik heb het daar laten liggen.
Poeh er is lange tijd over heen gegaan zie ik.
Waar was het boek al die tijd?
---

Journal Entry
4
by

AnonymousFinder

at
Utrecht, Utrecht Netherlands on Wednesday, July 08, 2020
Ik heb alle boeken van Cynthia Voigt, maar dit kende ik nog niet. Ik vind het helemaal geweldig. Als ik het uit heb, gaat het naar mijn kinderen.
---