1st to Die: A Novel
3 journalers for this copy...

Duplicate copy. Flying off to Maurean in Atlantic Beach, FL via BookRelay.
---
Well, my mailbox was just overflowing with books today, and this was one of them! Thanks Constant-reader, for offering this up, and I'll journal again once I've had the opportunity to read this.
---
In San Francisco newlyweds are being stalked - and slaughtered. Enter four unforgettable women, all friends...Lindsay, a homocide inspector in the city's police department...Claire, a medical examiner...Jill, an assistant D.A....and Cindy, a reporter who has just started working the crime desk of The Sam Francisco Chronicle. Joining forces, pooling their talents, courage, and brains, they have one goal. To find, trap and outwit the most diabolical and terrifying killer ever imagined.

Well, this was my third venture into Patterson's writing, and the third time I have come away with the same ho-hum feelings about the book I read. This was okay. A quick read; a good way to pass an afternoon or two at the beach. I undoubtly will find more of his books in my future (lord knows, there are enough of them 'out there') as I do love this genre, however I'm not thinking he will make my "MustRead" list. (Sorry, Jim, I *did* so hope things would be better between us.)
---
Journal Entry
4
by
Maurean
at
Lora Street - Beach Access in Neptune Beach, Florida USA on Thursday, July 07, 2005
Released 14 yrs ago (7/7/2005 UTC) at Lora Street - Beach Access in Neptune Beach, Florida USA
WILD RELEASE NOTES: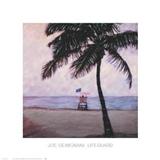 RELEASE NOTES:
Left this one on the lifeguard's chair, where Lora Street meets the beach
Released as part of the "Judging a Book by its Cover" challenge, part II ~ numbers
If you're new to the site,
Welcome to BookCrossing!
Please make a journal entry to let me know that this book has been caught, and has a good home with you. If and when you join please indicate that you were referred by
Maurean
. Then, you can make another journal entry with your comments when you have finished reading.
When you are ready to send this book on its way, make a journal entry (if you are giving/sending this book to a known person), or a release note ( if you are leaving it "in the wild" again for anyone to catch.)... Then watch its journey. You'll be alerted by e-mail each time someone makes another journal entry. Best of all, its FREE, confidential, and loads of FUN!!
I hope that you enjoy the book, as well as the BookCrossing experience....
HAPPY READING!!
---
I found the book on Neptune beach in Florida on a life gaurd chair.
I plan to read and release just like it tells you to do. Im gonna release it on the front steps of the Mynderse Library in Seneca Falls N.Y. I think that that will be a good spot for it. I am from Seneca Falls N.Y and it is now with me Michael and i promise you that it is in good hands.

CAUGHT IN JACKSONVILL FLORIDA U.S.A
---