The Notebook
5 journalers for this copy...

Sommerlektüre aus dem Caritas Lager.
Summer reading from a charity shop.

---

I am planning to send this book to a BCZ in Germany as a RABCK...
---

I sent the book off to BCZ Königsblut in Cologne today!
---
This book found its way from Vienna to Cologne as a kind of "donation" for our OBCZ. It will not hesitate to make new friends and continue its travel...
Since Zoe1971 (who is responsible for our OBCZ) would love to read this novel but can't find time for that now, we'll first start a bookring with the book which will end with Zoe1971 and after that, it'll be released on our piano...
We hope it'll see many new friends! Thanks to
allbookedup
for registering it...
Bookring members:
1.
nikel27, Ginsheim
2.
KatColorado, Zürich
3.
4.
5.
6.
7.
8.
9.
10.
Zoe1971, Cologne
11.
Koenigsblut-BCZ, Cologne
12. anyone who visits our OBCZ and wants to read the book...
---
Journal Entry
5
by
Koenigsblut-BCZ
at
Bookray/Bookring - send to a fellow bookcrosser in Köln, Germany -- Controlled Releases on Friday, August 20, 2004
---

book arrived safe at my house. I still have to read 5 more bookring/ray's before I can start with this one.

update:
The more I read books from Nicholas Sparks the more I like this author.
Very interessting story and the end is a really shock to read about but still a very good Lovestory.

Asked for address from the next member: October 4th
---

Journal Entry
7
by
nikel27
at
Post Office in Book Ring, Ginsheim -- Controlled Releases on Wednesday, October 06, 2004
Released 14 yrs ago (10/8/2004 UTC) at Post Office in Book Ring, Ginsheim -- Controlled Releases
WILD RELEASE NOTES:
---
Ist heute mit der Post angekommen. Vielen Dank allbookedup, zoe1971 and nickel27, dass ihr es mir ermöglicht, es zu lesen. Ich werde es als nächstes Buch in Angriff nehmen ;-))
---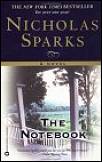 Ich weiss nicht, woran es lag, aber das Buch sprach mich überhaupt nicht an. Zu Beginn fand ich das Verhalten von Allie unverständlich und nervig. Sie war mir überhaupt nicht sympathisch. Am Ende des Notebooks, dann als die Geschichte eigentlich spannend würde, kommt der Zeitsprung, der gleich 50 Jahre umfasst. Mich hätte interessiert, wie sie das mit Lon geklärt hat, wie ihre Eltern und die Society reagiert haben, wie Noah reagiert hat, als sie doch wieder zurück kam, wie das Leben zu zweit war und zwar nicht nur die guten Zeiten, wie der Beginn ihrer Krankheit war und und und.
Das alles wurde einfach ausgelassen oder nur angedeutet. Ich finde, da hat es sich Nicolas Spark viel zu einfach gemacht, es ist einfach zu behaupten, eine Liebe sei riesig und ein Leben verlaufe wunderbar, aber es zu beschreiben ist meiner Meinung nach viel anspruchsvoller.
---
Released on
Monday, November 08, 2004 at about 3:00:00 AM BX time (GMT-06:00) Central Time (US & Canada)
at
Postal release
in Zürich, Zürich Controlled Releases.
RELEASE NOTES:
Das Buch beendet mit der morgigen Reise den Kreis und geht zu Zoe1971 nach Köln.
---


Buch ist bei mir angekommen... Leider liegen noch fünf Bookrings bzw. -rays zwischen mir und der Lektüre dieses Buches! - Aber ich freue mich trotzdem drauf!
---