Body of Lies
3 journalers for this copy...
Only his victims know the truth ...

A past she thought buried ... A murder she was driven to solve ...

A killer so deceptive, he leaves nothing behind but his victims ...
---
Journal Entry
2
by
DoreenK
at
Given To A Friend in -- Mail, by hand, rings, RABCks etc, Texas USA on Saturday, June 26, 2004
Released on
Saturday, June 26, 2004
at
To A Friend
in Round Rock, Texas USA.
To MsPooh
---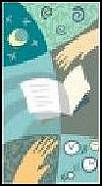 Forensic sculptor Eve Duncan has been summoned to Baton Rouge by a high-ranking government official to identify the remains of an unknown murder victim. Eve wants nothing to do with the project. She has finally found peace from her own tragic past, living a quiet life with Atlanta detective Joe Quinn and her adopted daughter, Jane. Then a stunning series of seemingly unrelated events turns Eve's new world upside down.
Now, in a special government facility, she takes on the project of identifying the victim's skeleton. But she hasn't even begun when the first death occurs. Someone totally ruthless, someone who can strike anywhere at any time and with seeming immunity, is determined to put a halt to her work, her life, and the lives of those she loves. Eve has stumbled onto a chilling conspiracy. There is only one person who can give her the devastating truth ... and he is already dead.
---

---

Handing over to friend and fellow bookslut, Janet, one of my co-workers

Now known here as jcalhoun313 (how cool, she joined)
---
---
read this one a long time ago...wasn't very memorable I guess...going to try again...
---