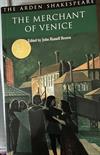 The Merchant of Venice (The Arden Shakespeare)
Registered by

Cordelia-anne

of
Decatur
,
Georgia
USA on 5/24/2023

This Book is Currently in the Wild!
1 journaler for this copy...

Journal Entry
1
by

Cordelia-anne

from
Decatur
,
Georgia
USA on Wednesday, May 24, 2023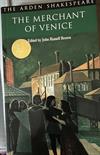 This is a 2009 reprint of the Arden Shakespeare MERCHANT OF VENICE, a controversial play. There is no way to deny that it is antisemitic, yet it is Shakespeare and features many treasures. One of its producers was the Jewish physician Jonathan Miller, an Englishman who had a second career as a director of theatre and opera. He produced an excellent film of THE MERCHANT OF VENICE for the BBC (https://www.amazon.com/BBC-Shakespeare-Merchant-John-Franklyn-Robbins/dp/B000MN069K). When Miller's production appeared in the 1980s the anti defamation league opposed it. Though an ethnic Jew, Miller was an atheist. Shylock certainly condemns Christianity in many of the play's passages but he does not seem to be a particularly religious Jew. He does hold to Judaism's very valuable faith in Divine Justice. I deplore Shylock as stereotype but why not appreciate the jewels of Shakespeare's imagination without condemning the whole play. I've seen productions featuring great actors who have made the moneylender Shylock sympathetic. For its strengths and for putting two phrases into English, the play deserves a 10 rating:
"All that glitters is not gold."
"A pound of flesh."
From Amazon: The Arden Shakespeare is the established edition of Shakespeare's work. Justly celebrated for its authoritative scholarship and invaluable commentary, Arden guides you a richer understanding and appreciation of Shakespeare's plays. This edition of The Merchant of Venice provides, a clear and authoritative text, detailed notes and commentary on the same page as the text, a full introduction discussing the critical and historical background to the play and appendices presenting sources and relevant extracts.
---

Journal Entry
2
by

Cordelia-anne

at
Decatur, Georgia USA on Saturday, May 27, 2023
I've always found THE MERCHANT OF VENICE such a strange play. Though it's one of Shakespeare's comedies, it has the horrible tension of Shylock's pursuit of Antonio's pound of flesh in payment for debt, an actual pound of flesh to be cut from Antonio's chest near his heart for vengeance. For me, encountering Shakespeare when very young, when my principal familial role was daughter, I felt Jessica's betrayal of her father and of her Jewish Faith was heartless. I related more to Cordelia in THE TRAGEDY OF KING LEAR. Looking at THE MERCHANT OF VENICE with more mature eyes, I find myself in sympathy with Jessica: "Alack, what heinous sin is it in me to be ashamed to be my father's child! But though I am a daughter to his blood, I am not to keep his manners." (Act 2, Scene 3) As in any good comedy, marriage is the destination of this drama. Jessica and Lorenzo, a Christian, will marry. Portia, the female lead, is tied to her father's legacy. He has set up three caskets of gold, sliver and lead. Whoever is to marry her must choose the correct casket. Fortunately, Bassanio, the man she loves, does choose correctly. In this reading, I find I now admire Jessica because she is the character here who clearly makes a choice.
---

Journal Entry
3
by

Cordelia-anne

at
Bank of America ATM in Tucker, Georgia USA on Saturday, May 27, 2023

I haven't left this book here as a chastisement. Moneylending can be a very good thing. Loans enable all sorts of benefits and growth. Sadly, the role of moneylender was apparently not good for Shylock's psyche. This story of Shylock and his loan is a gift from BookCrossing, a random community of book lovers. If you'd like to join the BookCrossing story of this book, please make a journal entry at our site with the BCID (bookcrossing ID) on the bookplate. BookCrossing is free to join and confidential. You don't have to join to comment. Add your experience to this book.
---

Journal Entry
4
by

Cordelia-anne

at
Decatur, Georgia USA on Monday, July 31, 2023
This book was released in the old-fashioned BookCrossing way, which may delight some or aggravate others. It has traveled from its place of release. I hope this edition of THE MERCHANT OF VENICE is having a good journey.
---