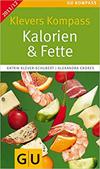 Klevers Kompass Kalorien & Fette 2009/2010
3 journalers for this copy...

---------------------------------------------------------------------------------------
Hallo und herzlich willkommen auf dem Profil von Wanda-Buch :-)
Fast alle meiner Bücher dürfen auf die Reise gehen .....

ich wünsche dir eine tolle Lesezeit... Wanda
---
Journal Entry
2
by
Wanda-Buch
at
Petershagen, Nordrhein-Westfalen Germany on Saturday, March 7, 2020
Released 3 yrs ago (3/7/2020 UTC) at Petershagen, Nordrhein-Westfalen Germany
CONTROLLED RELEASE NOTES:
Guten Tag
Schön, dass Du dieses Buch gefunden hast.
Es ist bei Bookcrossing registriert- einer weltweit funktionierenden Bibliothek.
Du kannst dies BUCH lesen und vorher einen Eintrag machen über deinen Fund...so weiss derjenige, der das Buch auf Reisen schickte, wo sein BUCH vorbeikommt.

Nach dem Lesen kannst Du eintragen , wo du das BUCH freilässt .....so kann ein einzelnes BUCH vielen Menschen nacheinander Lese-Freude bereiten.
---------------------------------------------------------------------------------------------
Here is BookCrossing in 4 easy steps.

- Pick one of your books... one you have read or one you haven't read.
- Click on "register book" on the Home menu. [If you can't see the "register book" link on the Home menu, you may need to log in to the site.]
Follow the prompts to register the book, and generate a BCID (BookCrossing ID).
- Write the BCID in ink inside the cover. Add a label or write the BookCrossing info. You can add some additional markings, stickers, notes, etc to make the book more noticeable, if you wish.
- Release the book. That means: leave it behind somewhere for the next reader to find, or give it to someone. Make a 'release note' to let the world know that your book is out there.
If someone picks it up and reports it as found, you will get a message in your email.

There is much more to BC than just this, but these are the basic "bones" of the activity.
----------------------------------------------------------------------------------------------

---
Journal Entry
3
by
Wanda-Buch
at
Petershagen, Nordrhein-Westfalen Germany on Wednesday, June 10, 2020
Dies Buch reiste mit der wellnessbox und liegt nun hier für eine spätere weitere Runde odeer einen anderen schönen Verwendungszweck
---
Journal Entry
4
by

SoepVanDeDag

at
Postamt in finding my place, Somewhere -- Controlled Releases on Wednesday, January 25, 2023
Released 2 mos ago (1/26/2023 UTC) at Postamt in finding my place, Somewhere -- Controlled Releases
WILD RELEASE NOTES:
Klevers Kompass Kalorien und Fette - der unschlagbare Klassiker, der seit Jahrzehnten durch Inhalt, Form und Umfang seine Benutzer überzeugt. Übersichtlich gestaltete Tabellen führen schnell und sicher zu mehr als 8000 aktuellen Kalorien- und Fettwerten. Alle wichtigen Lebensmittel, Gerichte und Fertigprodukte - von Aal über Götterspeise bis Zwiebelsuppe - sind hier von A bis Z aufgelistet. Eine extra Tabelle liefert die durchschnittlichen Werte für typische Gerichte, die man außer Haus verzehrt, von der klassischen Restaurantspeise bis hin zu Fastfood-Gerichten. Basisinformationen und nützliche Tipps für eine kalorienbewusste, gesunde Ernährung runden den handlichen, praktischen Kompass ab.
-----------------------------------------------------------


Dieses Buch reist als Wunschbuch oder in Begleitung eines solchen davon...

Hallo Finder!
Herzlichen Glückwunsch, Sie haben dieses Buch entdeckt!
Ich hoffe, es gefällt.
Verrate doch, wann du es gefunden hast und wenn es gelesen ist, wie es dir gefallen hat.
Anschließend wäre es schön, wenn das Buch irgendwann noch weiter reisen könnte.
Es kann einem Bekannten zum Lesen gegeben oder es einfach irgendwo ( regensicher) in der Wildnis liegen lassen, damit es jemand anderes finden und wiederum lesen kann.
Weitere Informationen finden sich unter www.bookcrossing.de
oder www.bookcrossing.nl

Nun viel Spaß beim Lesen!


---
Journal Entry
5
by
oraetlabora
at
Netzschkau, Sachsen Germany on Tuesday, January 31, 2023
Herzlichen Dank für dieses Buch, welches als eines von vielen in einem Überraschungspaket bei mir ankam. Ich freue mich sehr!
---