this earl of mine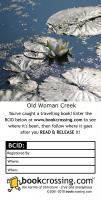 Registered by

minesayn

of
Huron
,
Ohio
USA on 5/30/2020
This book is in a Controlled Release!
2 journalers for this copy...

"No two persons ever read the same book."--Edmund Wilson

By registering this book, I am sharing this book with the wider world--enjoy!

The first book in a new Regency romance series, an heiress and a rogue accidentally ed up in a secret marriage of convenience.
Shipping heiress Georgianna Caversteed is done with men who covet her purse more than her person. Even worse than the ton's lecherous fortune hunters, however, is the cruel cousin determined to force Georgie into marriage. If only she could find a way to be...widowed? Georgie hatches a madcap scheme to wed a condemned criminal before he's set to be executed. What could possibly go wrong?
Benedict William Henry Wylde, scapegrace second son of the late Earl f Morcott and well-known rake, is in Newgate prison undercover, working for Bow Street. Georgie doesn't realize who he is when she marries him--and she most certainly never expects to bump into her very-much-alive, and very handsome, husband of convenience at a society gathering weeks later. Soon Wylde finds himself courting his own wife, hoping to win her heart since he already had her hand. But how can this seductive rogue convince brazen, beautiful Georgie that he wants to be together...until ACTUAL death do they part? (from the back cover of this uncorrected proof)
---

"No two persons ever read the same book."--Edmund Wilson

Sharing this book with the wider world--enjoy!
I have either registered it, or received it from another person who is willing to share it, too. Consider logging onto www.bookcrossing.com and letting us know where it is been and where it is going next. It can be done anonymously or join the site as a member.

Included in this ARC giveaway box...hope you find something to your liking. Happy travels little book.
---

I received this as an ARC from minesayn. Thank you for sharing your books with me!
---

I will be donating this to the Cambridge Square Senior Apartments new library. I hope you enjoy it!
---