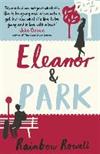 Eleanor & Park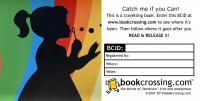 3 journalers for this copy...
Eleanor is the new girl in town and her wild red hair and patchwork outfits are not helping her blend in. She ends up sitting next to Park on the bus, whose tendencies towards comic books don't jibe with the rest of his family's love of sports. They sit in awkward silence every day until Park notices that Eleanor is reading his comics over his shoulder; he begins to slide them closer to her side of the seat and thus begins their love story. Their relationship grows gradually--making each other mixed tapes (it is 1986 after all) and discussing X-Men characters--until they both find themselves looking forward to the bus ride more than any other part of the day. Things aren't easy: Eleanor is bullied at school and then goes home to a threatening family situation; Park's parents do not approve of Eleanor's awkward ways. Ultimately, though, this is a book about two people who just really, really like each other and who believe that they can overcome any obstacle standing in the way of their happiness. It's a gem of a book. --Caley Anderson
---
Journal Entry
2
by
Crazy_Cat_Kid
at
Napier, Hawkes Bay-Poverty Bay New Zealand on Sunday, February 9, 2020
Released 3 yrs ago (2/10/2020 UTC) at Napier, Hawkes Bay-Poverty Bay New Zealand
CONTROLLED RELEASE NOTES:
This is a duplicate in my TBR pile so sending to Tigergirlnz via Mum (Mattandmandy75) and the Wishlist tag games.
I haven't read it yet but Mum has and says it's a really sweet story. I hope you like it!

---
Journal Entry
3
by

tigergirlnz

at
Napier, Hawkes Bay-Poverty Bay New Zealand on Friday, March 13, 2020
Thank you Crazy_Cat_Kid! I've been looking forward to reading this one. It will have to sit on my gigantic TBR pile for a while because I try to read them in the order they come in, but I'm really looking forward to reading it so thanks :D
---
Journal Entry
4
by

tigergirlnz

at
Napier, Hawkes Bay-Poverty Bay New Zealand on Monday, February 20, 2023
'Liked' isn't a really good word to use here. It is hard to 'like' something when you know what is going on in the background is awful. I had guessed. I admire how it was written. Let's leave it at that. I love the ending... [Started before Cyclone Gabrielle, finished a few days after while there was no power to do anything but read during the day]
---
Journal Entry
5
by

tigergirlnz

at
A Family member, by hand -- Controlled Releases on Wednesday, March 22, 2023
Released 2 mos ago (3/22/2023 UTC) at A Family member, by hand -- Controlled Releases
CONTROLLED RELEASE NOTES:
Hey Cuz, it's a bit different but I hope you enjoy this one! Read it and then re-release it for someone else to read/find :D


---
Journal Entry
6
by
AJOnz
at
Napier, -- By post or by hand/ in person -- New Zealand on Monday, March 27, 2023
Thanks cuz. Look forward to something a bit different to read. Thanks
---