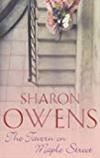 The Tavern on Maple Street
Registered by
améthyste

of
Rémelfing
,
Lorraine
France on 4/20/2019
2 journalers for this copy...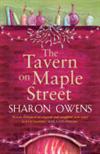 From the cover :
At the end of a cobblestone path is a quaint Victorian pub untouched by the modern world. That's why it's a favorite among locals, and that's the way its owners, Jack and Lily Beaumont, want it. More than a business, it's a family tradition whose loyal following comes in to dream and reminisce over a cool stout. It's an inspiration for its young barmaids, each with her own private passion. It's the last chance for people like writer Liam Bradley and his vulnerable wife, Betsy. And the last stop for a developer who threatens to rock the foundation of all Jack and Lily have fought so hard for. But there's a secret about the tavern on Maple Street that no one knows. Once discovered, it'll raise the stakes even further, and it'll redefine the meanings of love, friendship, and family in the most surprising ways...
---
Dans la liste de souhaits de eponine ;)
Remis en main propre à notre mini-meetup :)
Merci beaucoup eponine pour cette belle journée :) !
J'ai été ravie de te revoir !
Bonne retour et bonne lecture !

La lecture met en ébullition, dissipe la sécheresse, active les facultés, déchrysalide l'intelligence et met en liberté l'imagination. Antoine Albalat

Chacune de nos lectures laisse une graine qui germe. Jules Renard


Bienvenue dans le monde du BookCrossing !

Merci d'avoir emporter ce livre ! Merci de laisser un commentaire (ou Journal Entry) ici pour m'indiquer qu'il a bien été trouvé.

Vous pouvez décider de rester anonyme ou nous rejoindre (c'est gratuit). Vous ne serez connu qu'au travers de votre pseudo (votre adresse mail n'est jamais dévoilée) et vous pourrez suivre le voyage du livre.

J'espère que vous l'apprécierez ! Quand vous aurez fini de le lire (si vous décidez de le lire) merci de laisser un nouveau commentaire pour me donner vos impressions et ce que vous aurez décidé d'en faire : le garder ou le relâcher !

---

Merci beaucoup, Amethyste, pour ce livre de ma liste de souhaits - et qui est arrive juste a temps pour notre meetup!
---