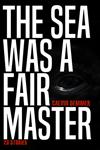 The Sea Was a Fair Master
Registered by
BarkLessWagMore
of
Merrimack
,
New Hampshire
USA on 3/7/2019

This Book is Currently in the Wild!
2 journalers for this copy...

The author sent me this copy to review and I am going to be sharing it with my community and leaving it in a Little Free Library soon.
This is a collection of little short stories or as they're better known "flash fiction". There are 23 of them and when I realized how short they were I have to admit I was super worried that they'd be a waste of my time. I mean, I have trouble with a lack of a complete story in a novella, never mind a story that is only 2 pages or so! But once I started reading them I was no longer worried. These stories are eerie, creepy, sinister, sometimes bleak or funny and always creative and best of all they are COMPLETE! One or two even almost made me get teary. How the author managed to do that with so few words is beyond me but I'm glad he did and I can easily recommend it for any weird fiction and horror fan.
There's a little something for everyone here and I wasn't disappointed with any of the stories but, of course, there were some I liked better than others. I'd say my least favorites were the two having to do with the sea. Here are my favorites with vague little recaps.
Restroom Finds
is filled with gory gorgeousness and is set during the aftermath of an apocalypse. All I have to say is, when are people finally going to listen to Agent Mulder and Trust No One?! And that means absolutely NO ONE!
Underneath
is a darkly demented, humorous little tale about a man and his wife that still makes me laugh when I think of it. But perhaps there is something wrong with me 
Yara
Damn this one. This one made me go all bleary eyed when I least expected it.
Revenge of the Myth
Krampus comes a-calling and you can bet I loved this one. It's complete but I'm greedy and I want it expanded into a novella! Who can ever get enough of the sexy Krampus, lol.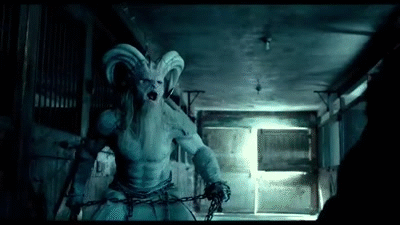 The One
is a weird little voyeuristic look into the desperation of a homeless man willing to do the most awfullest of awful things in order to win the hand of the woman he loves. It's gruesome and it's fun, if you're a weirdo.
Letting the Dead Grow
A cemetery grounds keeper takes his macabre garden very, very seriously using the materials he has on hand.
Graves
Oh, ouch this one stings the heart until it's dead.
If you like this sort thing, I suggest you grab a copy of this collection. Each story is like a little present, and most contain an unexpected nasty little surprise inside. What more could you want?!
---

Journal Entry
2
by
BarkLessWagMore
at
Little Free Library, Thornton Park in Nashua, New Hampshire USA on Monday, April 01, 2019
Released 8 mos ago (4/1/2019 UTC) at Little Free Library, Thornton Park in Nashua, New Hampshire USA
WILD RELEASE NOTES:

I left this book inside the Little Free Library this morning.
If you've found it Welcome to Bookcrossing!
I hope you enjoy it and thanks for making a journal entry. When you are finished reading it please click "new journal entry" again and add any comments you'd like to share. If you decide to keep it that's fine by me, if you decide pass it along, please click "release book" so we can both follow its journey. You can leave it wherever you choose. I have decent luck leaving my books on top of drive-by mail boxes (with the flat tops), on benches, in lobbies and at gas pumps but I also pass many on to fellow readers. If you'd like to join bookcrossing I'd be thrilled if you'd use my BC name,
BarkLessWagMore
, as the referring member.
---

Journal Entry
3
by

GoryDetails

at
Nashua, New Hampshire USA on Tuesday, July 02, 2019
I found this in the Little Free Library at Thornton Park while dropping off some books of my own, though I'd swear it wasn't there last time I visited; it also seems to have taken a little water damage, so perhaps it had some adventures in between sightings. I love horror and short stories so it sounds right up my alley!

Later: Lots of enjoyable short-short stories here. Among my favorites:

"Underneath," in which a story of domestic upset quickly ramps up to something worse - with a black-humor note that I liked.

"Fear the Clowns," an amusement-park date that goes horribly wrong with one simple sentence.

"West," a sharp little tale of a brutal "fix" for a flawed justice system.

"The Snakes or the Humans?" takes a tragic loss and spins it into an appalling choice.
---

Journal Entry
4
by

GoryDetails

at
Little Free Library, Granite Circle in Merrimack, New Hampshire USA on Thursday, July 04, 2019
Released 5 mos ago (7/4/2019 UTC) at Little Free Library, Granite Circle in Merrimack, New Hampshire USA
WILD RELEASE NOTES:

I left this book in the Little Free Library near the mailboxes at Granite Circle on this warm 4th of July; hope someone enjoys it!
[See other recent releases in NH
here
.]
*** Released for the
2019 Keep Them Moving release challenge
. ***
---