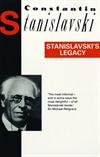 An Actor prepares
Registered by

Lillianne

of
Wilmersdorf
,
Berlin
Germany on 2/9/2019
3 journalers for this copy...

Journal Entry
1
by

Lillianne

from
Wilmersdorf
,
Berlin
Germany on Saturday, February 09, 2019

Dieses Buch
… kommt unregistriert aus einer der Nachhaltigen BücherboXXen. Vielen Dank für die Spende und den nachfolgenden Leser:innen ein erfreuliches Lesevergnügen!
Zum Buch
No one has had a greater influence on acting as we know it than Stanislavski. His "method" - or interpretations of it - has become the central force determining almost every performance we see on stage or screen.
Stanislavski's Legacy is a companion volume to his three great teaching books, An Actor Prepares, Building a Character and Creating a Role. It is a carefully arranged selection of the articles, speeches, notes and memoirs written between 1898, when the Moscow Art Theatre opened, and his death in 1938. Among the items are a series of brilliant letters on the interpretation of Othello, the long and affectionate article "Memories of Chekhov" and a final section in which Stanislavski envisages the theatre and the actors of the future.
"The legacy which Stanislavski and his collaborators have left us is, in all truth, magnificent; and its benefits are available not only to the actor and actress but to everyone who aspires to become a rounded human being"
Observer
---
The most informal - and in some ways the most delightful - of all Stanislavski books"
Sir Michael Redgrave
Zum Autor
Constantin Stanislavski
died in 1938 and is the most influential person in actor training to date. As co-founder of the Moscow Art Theatre, he developed his theories of acting.
---

Journal Entry
2
by

Lillianne

at
BücherboXX am Mierendorffplatz in Charlottenburg, Berlin Germany on Thursday, February 28, 2019
Released 2 mos ago (3/1/2019 UTC) at BücherboXX am Mierendorffplatz in Charlottenburg, Berlin Germany
WILD RELEASE NOTES: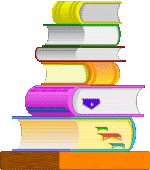 Dieses Buch geht nun auf Reisen
… und darf auf eines der freien Buchregale wandern. Gute Reise & viel Freude damit!
Dieses Buch wurde freigelassen
, um mit den Menschen die Begeisterung an Bookcrossing zu teilen. Schön, dass Sie es mitgenommen und hier einen Eintrag gemacht haben, denn es ist für Bookcrosser:innen immer sehr schön zu erfahren, wo ein Buch nun hin gekommen ist und wie es dem Finder gefällt. Und genau darum geht es bei Bookcrossing: Bücher auf Reisen zu schicken - gerade auch zu Stellen, an denen nicht damit gerechnet wird - und Leseerfahrungen zu teilen.
Schauen Sie doch auch mal ins
deutsche Bookcrossing-Forum
, in den
Begrüßungsfaden für Neulinge
oder auf die
Hilfeseite
. Im Forum werden übrigens auch die monatlichen Treffen angekündigt, bei denen uns neue Bookcrosser:innen immer herzlich wilkommen sind.
Ein
Video der Nachrichtenagentur AFP
erklärt eigentlich recht gut, worum es bei Bookcrossing geht.
---

There was so many interesting books, but only few in English. I had read about Stanislavski in Russian. I pick up this book with a plan to use it in one of bookrings I'm in.
---

Journal Entry
4
by
Alia_Rus
at
Latvijas pasts LV-1058 in Rīga, Rīga Latvia on Thursday, March 21, 2019
Released 2 mos ago (3/15/2019 UTC) at Latvijas pasts LV-1058 in Rīga, Rīga Latvia
WILD RELEASE NOTES:
Book is traveling to the winner of Non-fiction Sweepstakes.
---

Thank you for the book. I am happy to be the lucky decoy this round. I often hear the author and his works mentioned in movies and by actors, but it will be the first time I read the famous theatre man.
---