The Rotters' Club
4 journalers for this copy...

funny, warm, feel-good but not sentimental.
---

Got it today, thank you very much for sharing stephen-1702.
---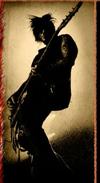 Thanks again stephen-1702 for sharing.
I found this book to be a very accurate description of "growing up" in the 70's. Also very funny, not in the laughing-out-loud way but in the constant-smile way.
It makes you read compulsively, not because of an amazing plot, but because you can identify yourself with many of the characters, it makes you wonder if you'd do it the same way or not, if faced with the same choices.
The continuous change of perspective is very refreshing and doesn't allow you to ever get bored.
---

---

Para onde irá este livro? Feliz Natal, ho ho ho...
---

---

I just couldn't get away from reading it for longer, so... it's done!
I'll have to get to "The Closed Circle" now...

I enjoyed myself quite a lot while reading this book. Growing up can really be complicated at times, but it also brings the greatest experiences you'll get in life. And I guess that's what this book is all about in the end, with a brilliant portrait of a time that I feel a bit like mine as well.

Thanks a lot Kizmiaz for the greatest Xmas present this year!
---