Full Blast
5 journalers for this copy...

The next in the hot new series featuring Max Holt and Jamie Swift -- filled with even more fast-paced action, crazy characters, steamy sex, suspense, and non-stop hilarity.

This time the town of Beaumont, South Carolina, is going to hell in a handbasket. It all starts when Jamie decides to increase revenues for her newspaper by starting a personal ads section. Suddenly, the town gets "all sexed up." The local Chinese-food joint starts creating risque fortune cookies. A trashy lingerie shop opens. The bakery starts making pornographic pastries. Everyone gets the idea that sex sells. But someone has more sinister objectives. Several "unlikeable" towsnfolk end up dead. And the key to the murders is connected to Jamie's newspaper -- especially the personal ads. Enlisting the help of the ever-so-sexy Max Holt, Jamie and Max have to battle raging hormones, a heat wave, a murderous villain, and non-stop attraction for each other in a novel where it's not just the air conditioners going full blast!
---

This book will become a bookray. If you would like to participate, please PM me with your location and whether or not you are willing to ship internationally. Please check back often as the shipping order may change as more people respond with their preferences. The name highlighted in green has possession of the book.
sharalsbooks - AZ
KatieDeMaio – AR Two PMs sent; no response
HallieK – TX –
Danesnboxers – MO Asked to be skipped
lisabb2 – IA
Bestaunt – NC – US Asked to be skipped
CheriePie - MA
Faithful-Reader - IL
cyber-librarian - ILAsked to be skipped
brwnigrl - NE - Internationally enroute to
Bookray Rules
1. Reading has to be relaxing, I find. So I'm not going to set a rule that you have to finish the book within one month or within three weeks.
But
, of course it's not preferable that the book will stall somewhere. Please keep in mind others are waiting to read the book so keeping it for two months is not appropriate either. If you don't think you will be able to read the book in a timely manner, please let me know. I can move you further down the list, if necessary.
2. When the book arrives, please let us know that you received it, by making a journal entry.
3. Start reading :-) When you're more than halfway through the book, PM the next person for their address.
4. When you've finished the book, make another journal entry with your thoughts.
5. Release the book to the next person on the list.
6. The last person on the list may release the book in the manner of their choosing!
7. Have Fun & Happy Reading!
---

Released 14 yrs ago (4/23/2005 UTC) at
WILD RELEASE NOTES:
---

Got this in the mail sometime in the last few days while I was on vacation. I love these stories and cannot wait to get started.
---

This was a fast read. They all are. Fast, cute and fun. Max and Jamie are fun characters.

Mailing on to the next in line.
---
Just got this in the mail and am reading right now!!!
---
Another great book!!! I read three of them in a row...got some good laughs!! Thanks for including me in these rays!!

I'll forward to the next person on the list shortly!!
---
Got this in today's mail. Full Blast is book #4 of this series, and since I still have numbers 2 and 3 (Full Tilt and Full Speed) from the other rings in my possession and haven't yet started on those, having only received them a little over a week ago, it'll probably be a little bit before I start on this one.

All 3 are due to go to Faithful-Reader after me, so I'll request her addy once I start them, and see if she'd prefer to receive all 3 at once, or perhaps the first two, and then the 3rd after a little while (which would give me more time to read it as well).
---
This is the fourth book of Janet Evanovich's Full series.

I liked this one better than the one right before it, Full Speed, perhaps because of the supernatural aspect added by Destiny the Psychic, or maybe because of the talk of aphrodiasiac-laced brownies or sexy lingerie. ;) And a killer that's targeting people responding to the newly added personal ads of Jamie's newspaper. Because of this, Jamie and Max (her silent partner in the paper) find themselves in the middle of the investigation.

I had messaged Faithful-Reader at the beginning of the week for her address, but haven't yet heard back. I plan to wait about a week, in case she's on vacation, and message her again, plus post an ISO message in the forum. If I still haven't heard from her after all that, waiting about 2 weeks, then I'll move on to the next person after her in the list, and send all 3 books together.
---
Sending all 3 books from sharalsbooks' bookrays,
Full Tilt, Full Speed,
and
Full Blast
, off to Faithful-Reader.
They're heading out in tomorrow's mail stream (July 19, 2005) via Media Mail with Delivery Confirmation #
9102010521297572064852
.
---
I have all three books in the book ray now and will get on them right away.
---
Thanks for including me in this ray !! I just love Evanovich's style of writing and her ability to inject humor into her books. I did enjoy this series - it was a great change of pace though I think overall, I prefer the Stephanie Plum series. I have mailed this book to brwnigrl on Monday. Delivery confirmation # 0305 1720 0002 4248 6569
---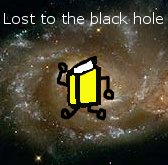 brwnigrl has not responded to my PM's on the status of this book so it appears the ray has stalled. Unknown when the book will resume its journey.
---