Some Kind of Peace
Registered by
Lillianne

of
Wilmersdorf
,
Berlin
Germany on 3/18/2018
3 journalers for this copy...

Journal Entry
1
by
Lillianne

from
Wilmersdorf
,
Berlin
Germany on Sunday, March 18, 2018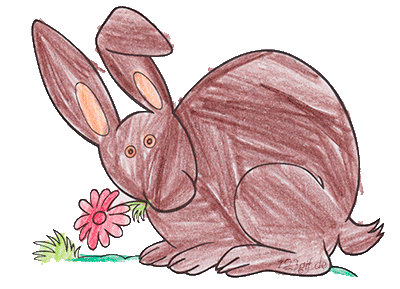 This book
... comes from the BücherboXX VillaLibris, which was full to the brim. The find will be placed on a suitable bookcase according to the subject matter. Thank you for your donation!
About the book
The beautifully written and utterly compelling psychological crime thriller from number 1 Swedish bestselling sisters.
Dr. Siri Bergman runs a private psychotherapy practice in central Stockholm with her best friend Aina. Since her husband's death in a diving accident, Siri has lived alone in an isolated cottage outside the city. Terrified of the dark, she drinks wine to steady her nerves and leaves the lights on when she goes to bed, unable to shake the feeling that someone is watching through her windows. When the lifeless body of a young patient is found floating in the water near Siri's cottage, she knows that someone has been watching her - and he's coming for Siri next. But she is not alone. With a young policeman named Markus, she begins her own investigation. As Siri's past and present start to merge and disintegrate, virtually everyone in her inner circle becomes a potential suspect. A breathtaking reading experience, mixing hairpin-turn plot twists with gorgeously lyrical prose, Some Kind of Peace is keeping readers all over the world on the edges of their seats.
---

Journal Entry
2
by
Lillianne

at
HU - Hauptgebäude in Mitte, Berlin Germany on Monday, March 19, 2018
Released 10 mos ago (3/20/2018 UTC) at HU - Hauptgebäude in Mitte, Berlin Germany
WILD RELEASE NOTES:
Dieses Buch geht nun mit auf Reisen
... to whom it may concern. Viel Freude damit!
Fürchte nicht den Schnee im März, darunter wohnt ein warmes Herz.

Lesen - Registrieren - Freigeben | Read - register - release
Bookcrossers take their books and turn them into a worldwide library. This is one of them. If you want the previous readers to know where the book is, write a journal entry with the BCID. This is very simple and completely free of charge. And if you would like to register, you are welcome to indicate Lillianne at "New members recruited". With thanks in advance.
I like to put the book into the BC cycle. However, I cannot read every copy that passes through my hands. So I'm glad if you can write something about this story. I wish you a pleasant reading pleasure!
---

Picked it up at the Humboldt University bookshelf - to take with me to the Bookcrossing Convention in Bordeaux in April.
---

Journal Entry
4
by

ApoloniaX

at
Bookcrossing Convention Bordeaux 2018 in Bordeaux, Aquitaine France on Thursday, April 12, 2018
Released 9 mos ago (4/20/2018 UTC) at Bookcrossing Convention Bordeaux 2018 in Bordeaux, Aquitaine France
WILD RELEASE NOTES:
---
Journal Entry
5
by

Boekentrol

at
Leeuwarden, Fryslân (Friesland) Netherlands on Sunday, April 22, 2018
I picked up this book from the book buffet at the convention in Bordeaux. It sounds like just a book for me: Nordic writers, mystery and murder investigation... All the right ingredients for a good read.
I'll put it on MTBR for now, but I really look forward to reading it.
---