The House on Mango Street
Registered by
Lillianne

of
Wilmersdorf
,
Berlin
Germany on 3/15/2018
2 journalers for this copy...
Journal Entry
1
by
Lillianne

from
Wilmersdorf
,
Berlin
Germany on Thursday, March 15, 2018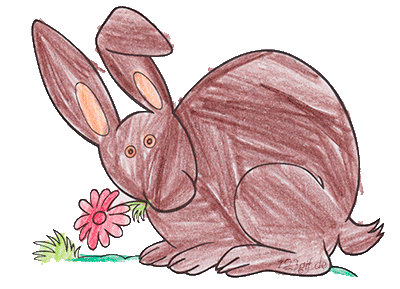 Dieses Buch
… kommt aus der BücherboXX VillaLibris, die randvoll war. Der Bodenfund wird entsprechend der Thematik auf ein passendes Bücherregal kommen. Vielen Dank für die Spende!
Reserviert für NipponFilmFest
Zum Buch
Dieses Buch ist zweisprachig: Chinesisch/Englisch.
Das Haus in der Mango Straße (im engl. Original The House on Mango Street) ist ein 1984 erschienener Bildungsroman der mexikanisch-amerikanischen Schriftstellerin Sandra Cisneros, der der sogenannten Chicano-Literatur zugerechnet wird. Er schildert in kurzen Episoden das Heranwachsen von Esperanza Cordero, einer jungen, in Chicago aufwachsenden Latina. Esperanza ist entschlossen, dem materiell armen Leben in ihrem von Chicanos und Puerto Ricanern geprägten Stadtteil zu entkommen, aber gleichzeitig verspricht sie, für die zurückzukommen, die sie dort zurückgelassen hat.
Das Haus in der Mango Straße ist in zahlreiche Sprachen übersetzt worden und zählt heute zum Lesestoff, der regelmäßig in US-amerikanischen Schulklassen behandelt wird.
芒果街上的小屋
此書於1984年由專門出版拉丁美裔文學作品的Arte Publico Press出版,並於翌年獲得Before Columbus Foundation 舉辦的American Book Awards。1989年收入著名文學類教科書Norton Anthology of American Literature的第三版中。1991年由美國著名出版社藍燈書屋取得版權,並以旗下Vintage Book的形式出版。1994年獲得有名的Alfred A. Knopf(簡稱AAK)出版社為其出版10周年紀念硬片本 ... [wiki]
On a series of vignettes, The House on Mango Street covers a year in the life of Esperanza, a Chicana (Mexican-American girl), who is about twelve years old when the novel begins. During the year, she moves with her family into a house on Mango Street. The house is a huge improvement from the family's previous apartment, and it is the first home her parents actually own. However, the house is not what Esperanza has dreamed of, because it is run-down and small. The house is in the center of a crowded Latino neighborhood in Chicago, a city where many of the poor areas are racially segregated. Esperanza does not have any privacy, and she resolves that she will someday leave Mango Street and have a house all her own. [
Source
]
To the Author
Sandra Cisneros (* 20. Dezember 1954 in Chicago, Illinois) ist eine US-amerikanische Schriftstellerin und Lyrikerin mexikanischer Abstammung, die mit ihrem ersten Roman Das Haus in der Mango Straße (engl. Originaltitel: The House on Mango Street), der 1984 erschien, auch international bekannt wurde. Cisneros spielt mit literarischen Formen, was Cisneros selber auf ihren interkulturellen Hintergrund und den schwierigen materiellen Bedingungen, in denen sie aufwuchs, zurückführt.[1] Sie gilt als eine der Schlüsselfiguren in der sogenannten Chicano-Literatur.
Sandra Cisneros (born December 20, 1954) is a Mexican-American writer. She is best known for her first novel The House on Mango Street (1984) and her subsequent short story collection Woman Hollering Creek and Other Stories (1991). Her work experiments with literary forms and investigates emerging subject positions, which Cisneros herself attributes to growing up in a context of cultural hybridity and economic inequality that endowed her with unique stories to tell.[1] She is the recipient of numerous awards including a National Endowment for the Arts Fellowship, was awarded one of 25 new Ford Foundation Art of Change fellowships in 2017, and is regarded as a key figure in Chicana literature. [wiki]
---
Journal Entry
2
by
Lillianne

at
Themenrelease in Berlin (irgendwo/somewhere), Berlin Germany on Thursday, March 15, 2018
Released 2 yrs ago (3/16/2018 UTC) at Themenrelease in Berlin (irgendwo/somewhere), Berlin Germany
WILD RELEASE NOTES:
Auf zum NipponFilmFest 2018: Dieses Buch geht nun mit auf Reisen
... to whom it may concern. Viel Freude damit!
Fürchte nicht den Schnee im März, darunter wohnt ein warmes Herz.

Read - Register - Share | Read - register - release
Bookcrossers take their books and turn them into a worldwide library. This is one of them. If you want the previous readers to know where the book is, write a journal entry with the BCID. This is very simple and completely free of charge. And if you would like to register, you are welcome to indicate Lillianne at "New members recruited". With thanks in advance.
I like to put the book into the BC cycle. However, I cannot read every copy that passes through my hands. So I'm glad if you can write something about this story. I wish you a pleasant reading pleasure!
---

Journal Entry
3
by
CrimsonAngel
at
Offenbach/Main, Hessen Germany on Monday, May 14, 2018
Dieses Buch war eine Buchspende für das offene Bücherregal beim japanischen Filmfestival Nippon Connection. Da es thematisch aber leider nicht wirklich passt, werde ich es anderweitig freilassen.
---