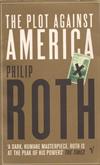 The Plot Against America
Registered by

perryfran

of
Elk Grove
,
California
USA on 2/1/2018
2 journalers for this copy...

Journal Entry
1
by

perryfran

from
Elk Grove
,
California
USA on Thursday, February 01, 2018
The Plot Against America
by Philip Roth
'In his 2004 novel, The Plot Against America, Roth precisely described the sinister and chilling nightmare in which the United States now finds itself… America has not read enough of Philip Roth' Bernard-Henri Lévy
'Many passages in The Plot Against America echo feelings voiced today by vulnerable Americans – immigrants and minorities as alarmed by Trump's election as the Jews of Newark are frightened by Lindbergh's' New Yorker
When the renowned aviation hero and rabid isolationist Charles A. Lindbergh defeats Franklin Roosevelt by a landslide in the 1940 presidential election, fear invades every Jewish household in America. Not only has Lindbergh publicly blamed the Jews for pushing America towards a pointless war with Nazi Germany, but, upon taking office as the 33rd president of the United States, he negotiates a cordial 'understanding' with Adolf Hitler, guaranteeing peaceful relations between the two nations.
What then follows is the alternative America of this startling counterfactual novel by Philip Roth, who recounts what it was like for his Newark family during the menacingly anti-Semitic years of the Lindbergh presidency. Jewish families are shaken violently apart, whilst America is oblivious to its own dark metamorphosis.
This is also No. 8 on the
1001 books you must read before you die list
.
---

This is really a remarkable piece of alternate-history fiction by Roth who poses the question "what would have happened if Charles Lindbergh, a Nazi sympathizer and anti-Semitic isolationist, had been elected president in 1940." The story is told from the point-of-view of young Philip Roth who lives with his family in the Jewish area of Newark, New Jersey during the late 30s and early 40s. Roth's family and most of the neighborhood Jews are staunch supporters of FDR but when Lindbergh is elected with his isolationist policies, many minds are swayed including some prominent people in the Jewish community. Lindbergh, in actuality, did receive the Service Cross of the German Eagle in 1938 from Herman Göring at the order of the Führer and had Nazi leanings.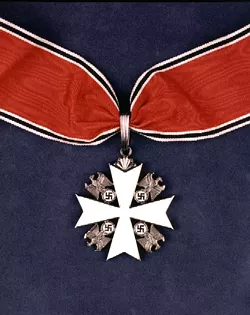 In the novel, Lindbergh gradually unleashes quasi-Nazi forces in the US. He negotiates a cordial understanding with Adolf Hitler, and accepts his anti-Semitic policies. All of this has profound effects on the Roth family including young Philip whose life goes from being tranquil and whose most valuable possession was his stamp collection to a life of fear and dread and how his family has been drastically changed. These changes affect his cousin Alvin who goes to Canada to fight in the war and ends up losing his leg, his aunt who is engaged to a Rabbi who sympathizes with Lindbergh's policies, and his brother Sandy who is sent to Kentucky as part of one Lindbergh's programs and who too becomes a sympathizer to Lindbergh's policies.
The novel is very convincing and written as if it did actually happen this way. It is also uncanny how in some ways this novel foreshadows what is happening today in Trump America. Overall, I would give this one a strong recommendation!
---
Read this as part of the
1001 list challenge for 2018.
---
3/24/18: Sending on as part of the R authors bookring.
---
Journal Entry
3
by

Meekachu07

at
Saint Paul, Minnesota USA on Tuesday, April 03, 2018
Selected for the R Authors book box. Thanks for sharing!
---