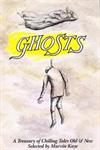 Ghosts: A Treasury of Chilling Tales Old and New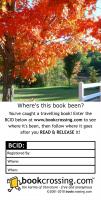 Registered by

GoryDetails

of
Nashua
,
New Hampshire
USA on 1/3/2018
1 journaler for this copy...

Journal Entry
1
by

GoryDetails

from
Nashua
,
New Hampshire
USA on Wednesday, January 03, 2018

I found this hardcover in this
Little Free Library in Brookline NH
while dropping off some books of my own. As I've had another copy of this book on my keeper shelves for ages, I was delighted to find a release copy!
The book has a delightful "warning to the reader" by editor Kaye; this is a nod to M. R. James, but also contains advice on reading the stories in small increments rather than gulping down the whole collection at once:
"...The stories and verses in these pages vary greatly in mood, style, and impact, but for best effect, they ought to be consumed like chocolate marshmallow fudge: a little at a time.
"For best results, take one or two just before bedtime, preferably on the stroke of twelve and with the rain slashing at the panes, the lightning splitting the firmament, and soft music on the FM interrupted by storm reports that all nearby bridges have been washed out...."
The contents provide a range of classic ghost stories, including some of my favorites:
A. M. Burrage's "Smee," a classic tale set in an English country house at Christmastime and featuring a game that goes... wrong.
"The Lady of Finnegan's Hearth" by Parke Godwin is a touching, funny, sometimes wrenching spin on the story of Isolde, whose "great love" got her into so much trouble. I love the twists that this tale took.
Oscar Wilde's "The Canterville Ghost" is a marvelous ghost story, wry and funny - and surprisingly touching. (It's inspired several screen adaptations, though none have struck me as quite right.)
"Blind Man's Buff" by H. R. Wakefield is short and sharp, and thoroughly unnerving.
E. F. Benson's "How Fear Departed from the Long Gallery" is among my favorite ghost stories of all time; it mixes past horrors (and horrific they are) with an English country house setting, wry, dry humor, nail-biting dread - and a lovely denouement.
And there's much more!
---