Feeding My Mother: Comfort and Laughter in the Kitchen as My Mom Lives with Memory Loss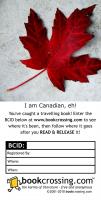 Registered by

fracula
of
Calgary
,
Alberta
Canada on 4/24/2019
6 journalers for this copy...

Based on her hugely popular Facebook posts and Instagram photos, Feeding My Mother is a frank, funny, inspirational and piercingly honest account of the transformation in Jann Arden's life that has turned her into the primary "parent" to her mom, who is in the grip of Alzheimer's.

Jann Arden moved in to a house just across the way from her parents in rural Alberta to be close to them but also so they could be her refuge from the demands of the music business and a performing career. Funny how time works. Since her dad died in 2015, Jann cooks for her mom five or six times a week. Her mom finds comfort in her daughter's kitchen, not just in the delicious food but also just sitting with her as she cooks. And Jann finds some peace in caring for her mom, even as her mom slowly becomes a stranger. "If you told me two years ago that I'd be here," Jann writes, "I wouldn't have believed it. And yet we still fall into so much laughter, feel so much insane gladness and joy. It's such a contrast from one minute to the next and it teaches me constantly: it makes me stronger and more humble and more empathetic and caring and kind."
The many people who are dealing with a loved one who is losing it will find inspiration and strength in Jann's wholehearted, loving response and her totally Jann take on the upside-down world of a daughter mothering her mother. Feeding My Mother is one heck of an affirmation that life just keeps on keeping on, and a wonderful example of how you have to roll with it.
---

Taken to the May meet-up of Calgary BookCrossers, held at Cravings Market Restaurant.
---
---
This is a delightful book whose title is misleading and doesn't do it justice. There are laugh out loud moments involving can openers and coffee pots. I especially appreciate the section on "living in gratitude" described in the journal entry for September 28, 2016.


---
I just picked this book up at the last meeting and I can hardly wait to read it.
---
I really enjoyed this book. I love the way she writes that grabs the reader. It is has lots of humor ( I laughed out loud in many parts of the book) and she describes living with her mother who has Alzheimers. Feeding My Mother is an affirmation that life keeps on and how you just have to roll with it. The recipes in the book are great too-I've made a few of them and they all turned out great.
---

Journal Entry
7
by
crossingguardma
at
Calgary, Alberta Canada on Thursday, April 29, 2021
L-Marie is moving so a bunch of books landed on my doorstep to transport to crossing-guard so they can be added to book boxes that are going around the group.

This one caught my eye so will take a peek at it before it gets delivered!
---

Journal Entry
8
by
crossingguardma
at
Calgary, Alberta Canada on Sunday, May 30, 2021
Adding to the book box. Our way of keeping in touch and sharing books during covid.
---

Journal Entry
9
by
megami-no-ushi
at
Calgary, Alberta Canada on Sunday, June 13, 2021
Picked out of book box 1
---