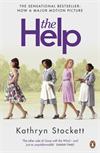 The Help
Registered by
sota48

of
Hokksund
,
Buskerud fylke
Norway on 3/24/2017
4 journalers for this copy...
Journal Entry
1
by
sota48

from
Hokksund
,
Buskerud fylke
Norway on Friday, March 24, 2017
"Enter a vanished world: Jackson, Mississippi, 1962. Where black maids raise white children, but aren't trusted to not steal the silver...

There's Aibileen, raising her seventeenth white child and nursing the hurt caused by her own son's tragic death; Minny, whose cooking is nearly as sassy as her tongue; and white Miss Skeeter, home from college, who wants to know why her beloved maid has disappeared.

Skeeter, Aibileen and Minny. No one else would believe they'd be friends; fewer still would tolerate it. But as each woman finds the courage to cross boundaries, they come to depend and rely upon one another. Each is in search of a truth. And together they have an extraordinary story to tell... ".

This book is donated to BookCrossing by a friend.
---
I read this some time ago. OK, but I'm not a huge fan.
---
Journal Entry
3
by
sota48

at
Bookcrossing Convention Oslo 2017 in St. Hanshaugen bydel, Oslo fylke Norway on Friday, March 24, 2017
Released 3 yrs ago (4/21/2017 UTC) at Bookcrossing Convention Oslo 2017 in St. Hanshaugen bydel, Oslo fylke Norway
WILD RELEASE NOTES:
For the book buffet at the Convention in Oslo 2017.
---

Journal Entry
4
by
melydia

at
Somewhere in Oslo in -- wild release somewhere in Oslo, Oslo fylke Norway on Tuesday, April 25, 2017
Released 3 yrs ago (4/23/2017 UTC) at Somewhere in Oslo in -- wild release somewhere in Oslo, Oslo fylke Norway
WILD RELEASE NOTES:
I picked this up from the book buffet at the 2017 BookCrossing Convention in Oslo specifically for release during the Sunday release walk from the convention venue to Vigeland Park (or from there to the Ibsen Museum, where I went afterward). I read another copy of this a few years ago and this is what I had to say then:

---
Aibileen and Minny are housemaids in 1960s Jackson, Mississippi, who work for old friends of Skeeter (whose real name is Eugenia, but pretty much no one calls her that). Skeeter is the only one of her friends who didn't drop out of college to get married, and is now back home after graduation, trying to figure out what to do with herself. She longs to be a writer, and with a little encouragement from a woman at a large New York publishing firm, she decides to write a book. She's unsure of a topic until her friend Hilly's "Home Help Bathroom Initiative," encouraging all white families to get a separate "colored" bathroom installed in their homes for the help. According to Hilly, African Americans are genetically different from whites and carry special diseases. The idea that the very same person who cooks your food and cleans your bathroom would be so dirty as to require their own little stall out in the garage just baffles my mind. The double standard doesn't end there, though. The white ladies of the Junior League regularly raise money to help "the poor colored children of Africa" and yet turn their noses up at the idea of helping the poor colored kids of Jackson. In secret, Skeeter and Aibileen write a book about life from the point of view of the help, conducting interviews with numerous maids around the city, all the while knowing about the very real danger if the wrong people find out. Meanwhile, Minny is dealing with a tarnished reputation due to her lying former boss (Hilly), an abusive husband, and the strange secretiveness of her new employer, Celia. This book is touching, maddening, hilarious, sad, and ultimately uplifting. Now I want a sequel. I want to know what happens to Minny, Aibileen, and Skeeter. I want to know how Mae Mobley turns out when she grows up. In short, this was an excellent book and completely unforgettable. Highly recommended.
---

Anyway, I hope it's enjoyed by whomever finds it!
---
Welcome to BookCrossing!
Thank you so much for picking up this book. Please make a journal entry here on this page if you haven't already done so to let me know that this book has found a good home. You may choose to remain anonymous or to join (it is entirely free). If you choose to join, please consider using any previous reader of this book, or me, melydia, as the member who referred you.
I really hope you enjoy the book you found! When you're done reading it, you can make another journal entry with your comments here to let me know what you thought of it. You can keep the book forever and ever or pass it on to someone else. If you're giving it to someone directly, make another journal entry saying so. If you choose to leave it somewhere "in the wild" for anyone to catch, make release notes that indicate where you left it. If you register, you will be alerted by e-mail each time someone makes another journal entry. It's all confidential (you're known only by your screen name and no one is ever given your e-mail address), free, and spam-free. Then you can track this book as it goes on its journey!
---

Journal Entry
5
by

AnonymousFinder

at
Frogner bydel, Oslo fylke Norway on Saturday, June 10, 2017
I brought the book on to my trip to Thailand, where it will be released today (10.06.2017).
---
Despues de una larga caminata al view point en phi phi island, de vuelta a recoger las maletas y bajando las ecaleras hasta el puerto me encontre el libro, asi que me lo llevo de camino a chiang mai y bangkok para llegar a asturias la semana que viene.
---