Kääbik, ehk, Sinna ja tagasi
Registered by

Tarna

of
Tampere
,
Pirkanmaa / Birkaland
Finland on 2/23/2017

This Book is Currently in the Wild!
3 journalers for this copy...
Journal Entry
1
by

Tarna

from
Tampere
,
Pirkanmaa / Birkaland
Finland on Thursday, February 23, 2017

Originaalteos
The Hobbit, or There and Back Again
(1937). Tõlkinud Lia Rajandi. (Varasemad väljaanded: Eesti Raamat 1977 ja Kupar 1995.) Tallinn : Tiritamm 2002. 279-leheküljeline, kõvakaaneline raamat.
Tutvustus
Apollos
:
Lugu väikese kääbiku isand Bilbo Bagginsi suurest seiklusest, mille raskustest ja ohtudest ta siiski auga välja tuli ja mille käigus ta õppis hindama kodusest mugavusest hoopis tähtsamaid asju, näiteks vaprust, abivalmidust ja suuremeelsust.
Kuna John Ronald Reuel Tolkien uuris ja armastas anglosaksi eepost "Beowulf" ja kuningas Arturiga seotud rüütlilugusid, on ka tema enda raamatud täis lohesid, haldjaid, päkapikke ja muid sääraseid tegelasi.
"Kääbik" ilmus oma sünnimaal esmakordselt 1937. a ja talle sai kohe osaks suur lugejahuvi. Nüüdseks on "Kääbikust" ilmunud juba mitu kordustrükki ja seda on tõlgitud paljudesse keeltesse. Selle raamatu menu pani Tolkieni taas sulge haarama ja juba üsna pea järgnes, osalt samade tegelastega, kuulus triloogia "Sõrmuste isand".
Deskriptsioon
kriso.ee
s:
Bilbo Baggins on kääbik, kes armastab lihtsat ja mugavat elu ega ole eriti palju oma kääbiku-uru sahvrist kaugemale rännanud. Kuid ühel päeval saabuvad tema koju võlur Gandalf ja kolmteist päkapikku ning keeravad kääbiku sündmustevaese elu pea peale, meelitades ta retkele "sinna ja tagasi".
Päkapikkudel on plaan minna retkele suure ja väga ohtliku lohe Smaugi aaretekambrisse ning algab seiklus, mis paneb Bagginsi tegema ja ütlema täiesti ootamatuid asju...
"Kääbik" on "Sõrmuste Isanda" eellugu ning seda on pärast 1937. aasta esmatrükki müüdud miljoneid eksemplare. Kääbikut peetakse kahekümnenda sajandi üheks kõige armastatumaks ja mõjukamaks teoseks.
J. R. R. Tolkien
Vikipeedias
Kääbik, ehk sinna ja tagasi
Vikipeedias
---
Journal Entry
2
by

Tarna

at
Pääkirjasto Metso, vaihtohylly/ book swap in Tampere, Pirkanmaa / Birkaland Finland on Friday, February 24, 2017
Released 2 yrs ago (2/24/2017 UTC) at Pääkirjasto Metso, vaihtohylly/ book swap in Tampere, Pirkanmaa / Birkaland Finland
WILD RELEASE NOTES:
LÖYTÄJÄLLE: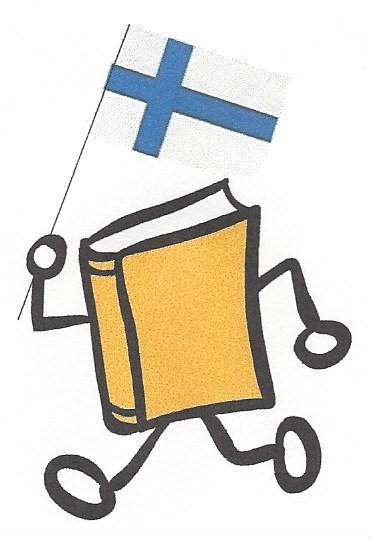 Kiitos, että nappasit tämän kirjan mukaasi ja tulit vielä vilkaisemaan sen matkapäiväkirjaa!
Tieto siitä, että kirja on hyvissä käsissä, on minulle tärkeä. Siksi pyydän sinua kertomaan, että se on sinulla. Toivon myös, että luettuasi kirjan poikkeat täällä uudestaan ja kirjoitat mietteitäsi lukemastasi. Sinun mielipiteesi kiinnostaa minua. :) Samalla voit myös kertoa mahdollisista jatkosuunnitelmistasi kirjan varalle.
Jää ihmeessä vielä hetkeksi ja tutustu BookCrossingiin. Sivustolla on useita kielivaihtoehtoja, mm. suomi. Kielen voit vaihtaa vihreässä yläpalkissa keltaisen Go-nappulan oikealla puolella olevan pudotusvalikon avulla.
Jos olet kiinnostunut BookCrossingista, ja haluaisit tutustua siihen suomen kielellä, kurkkaapa myös näiden linkkien taakse:
* suomenkielinen keskustelufoorumi
http://www.bookcrossing.com/forum/30
* suomalainen Wikipedia-artikkeli BookCrossingista osoitteessa
http://fi.wikipedia.org/wiki/Bookcrossing
Jos harrastuksemme kiinnostaa sinua, liity toki jäseneksi. Olet tervetullut mukaan joukkoomme nyt tai myöhemmin.
LUKUILOA!!!
---
Metso raamatukogust, vabastatakse Eestis.
Aitäh Tarna!
---

At the village entrance by the info sign.
----
Onneksi olkoon, olet löytänyt BookCrossing-kirjan! Toivottavasti pidät kirjasta ja ilmaisesta BookCrossing-sivustosta. Ole kiltti ja tee merkintä, jossa kerrot, mistä löysit kirjan. Jos luet sen, olisi myös kiva kuulla, mitä pidit kirjasta. Luettuasi kirjan voit joko pitää sen omassa hyllyssäsi tai antaa sen jatkaa matkaa. Jos päätät liittyä BookCrossing-sivustolle, pääset myös itse seuraamaan kirjan matkaa ja lukemaan uusien lukijoiden ajatuksia tästä kirjasta.
Hyviä lukuhetkiä!
PS. Jos et ole aikaisemmin tutustunut BookCrossingiin ja englanninkielinen sivusto tuntuu hankalalta lähestyä, niin seuraavat linkit ovat avuksesi.
* Bookcrossingista suomeksi:
http://bookcrossingfinland.net/wiki/
* Suomenkielinen keskustelufoorumi:
http://www.bookcrossing.com/forum/30
---
First bookcrossing book I've ever found. I'm super happy
---
Journal Entry
6
by
gretatt
at
-- Somewhere in Tallinn in Tallinn, Harjumaa Estonia on Wednesday, August 09, 2017
Released 2 yrs ago (8/9/2017 UTC) at -- Somewhere in Tallinn in Tallinn, Harjumaa Estonia
WILD RELEASE NOTES:
Tallinn Port D terminal near the departure gate.
Tallinna sadama D terminalis 3.korrusel laeva värava juures
---