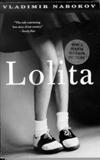 Lolita
2 journalers for this copy...

Amazing, read years ago; to be released.
---

Journal Entry
2
by
haahaahaa98
at
Watertown, Massachusetts USA on Tuesday, December 27, 2016
Given away!
---

Journal Entry
3
by
haahaahaa98
at
Tatte - Harvard Square in Cambridge, Massachusetts USA on Tuesday, March 21, 2017
Released 2 yrs ago (3/21/2017 UTC) at Tatte - Harvard Square in Cambridge, Massachusetts USA
WILD RELEASE NOTES:
To be released at local bookcrossing meeting.
---
Caught at March Sat. 2017 meet-up, on reading list for many years. While it's a modern classic--introducing the yes like it or not -- iconic terms Lolita and to a lesser extent: Nyphette into popular culture--this was difficult book for me. Spoilers from here follow.

Perhaps it was shocking when it first was published and the author's note included reflected up the difficulty he faced re: refusals, suggested edits and comparisons to pornography -- today (2017) when there remains a strong human trafficking industry -- it's sort of hard to read a novel like this and root for a pedophile although the girl Dolores/Lo/Lolita was in her early teens now called "tween" years when most of it took place.

On a literary note the form is experimental as you follow a journal of a madman or a man mad with lust with for his Lolita and per the Author's notes -- most of the sexual liaisons take place off the page. The backstory traces to his own "tween" years when he was unable to fulfill love and lust via consumption of sex with a then same aged girlfriend -- it was like his libido stalled for all girls this age.

However, the narrator/main character does refer to Lolita as not just a nymphette but "his little concubine." The main character narrator raises all kinds of "thou those protest too much" type of defenses of child brides in different cultures. His awareness in his possession of Lolita and their two (2) road trips across the U.S. are noted in part with these definitions as well as legal cases and allusions/references.

Their "road trips" across middle America including motor courts, roadside fast food and it's all a pretty accurate feeling of his recording of Post WWII America.

Their relationship is debatable--the definition of Lolita is a young girl of "tween" years sexual aware and manipulative--do they exist/or is it fiction?

Personally think they exist b/c --I grew up with one between 10-12 she began a rapid sexual escalation that was coldly mechanical about manipulating both boys and men of all ages. These days she is a cougar--I thought that was an urban legend as well, perpetuated by reruns of the TV Show Sex & the City until I realized I knew one. And because the truth is stranger than fiction -- on the contrary, I think she was the instigator--in the sense/distinction, that she clearly put herself and her sexuality out there. However, I'm not sure that is the attraction of the main/character narrator he seemed to like unaware nymphettes frozen in time and unaware of certain things--relishing a role of the possessor, etc.

In this novel, the narrator tries to say that his Lolita seduced him -- but his marriage to her mother, abduction under false story and framing leaves a lot to be desired--she seems to surrender--long term only because her mother is deceased. He explains a lot of pacifying her with gifts and trying to constantly maintain their relationship give/and take. The main character also worries Lolita is trying to flee and the 2nd road trip is quite tedious in his worry she will flee and/they are being followed by private detectives, that will ultimately kidnap her back, etc.

The part about Lolita leaving his possession is murky, their reunion follows and his obsession to kill the guy that "rescued" her is the cause of his arrest/imprisonment is pretty obtuse. While the "intercourse" and other activities was artfully done as the author attests it was weird as the "mad" narrator often plead directly to both the readers, and the members of the jury, usually the women on the jury. It's a little creepy/unsettling as you read on luring you further into the narrative which ultimately is flat.

When Lolita does her line about what was the name of the inn/motor inn where you raped me--it's murky at best if the narrator hears her or chooses not to hear her--which is just a dark undercurrent all through this book.
---
---
Week of 7/31/17--Released community bookcase, cafeteria, lower level One Ashburton Place, Boston, MA 02108
---