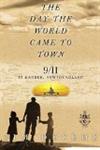 THE DAY THE WORLD CAME TO TOWN: 9/11 in Gander, Newfoundland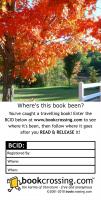 Registered by

GoryDetails

of
Nashua
,
New Hampshire
USA on 1/17/2017
2 journalers for this copy...

Journal Entry
1
by

GoryDetails

from
Nashua
,
New Hampshire
USA on Tuesday, January 17, 2017
I found this fair-condition hardcover at a local Savers thrift shop, and nabbed it for another release copy. It's about the many planes that were forced to land in Gander, Newfoundland on 9/11 when US airspace was shut down, and about the effect this had on the local people who had to deal with the near-doubling of their town's population.

I remember that day, of course; at my workplace, everything stopped while we gathered around a TV in increasing horror. (This wasn't far from Boston, and since two of the planes had taken off from there it added an unnerving connection.) But I hadn't given much thought to the fates of the people in the air when the entire US airspace was closed, and this book showed that aspect of the tragedy. Some 38 jets were diverted to the small town of Gander, with some 6,500 passengers and crew - most of whom had to spend additional hours (some as long as *24 hours*) in the planes on the ground while waiting for security checks on everyone and everything.

The book focuses on a number of passengers from different flights and different countries, some with much more pressing needs than others, and on many of the locals who immediately leaped in to help: people offered rides, opened their homes to give rest (or even just access to a hot shower) to increasingly-stressed and exhausted passengers, and in some cases formed their own little communities of refugees.

There are lots of heart-warming anecdotes here - and some funny ones: one man, returning home late, crawled into bed in the dark only to find an elderly woman there, one of the many "guests" who'd been given shelter in private homes. Oh, and there's a very touching account of the people who were concerned for the animals on the planes - a number of pets, some in need of regular medication, and an exotic or two; I was happy to see how well they were all cared for.

Not everything went smoothly, of course - there were communications glitches regarding the departing flights, especially some of the international ones, where pilots had clearance to fly back to their own countries well before the US airspace was open and had to decide whether to take everyone back or wait longer and hope to continue to their original destination. In some cases flights took the first available US airport even if it was hundreds of miles from their original destination, and there's at least one report of a pilot deliberately misleading the passengers into thinking they were proceeding to the US destination when they were actually returning to Germany.

Overall, though, the impression is of people pulling together to get through a difficult time - and it makes me want to visit Newfoundland even more than I already did (though not, I hope, under such extreme circumstances!).
---

Journal Entry
2
by

GoryDetails

at
UMass Lowell, North Campus in Lowell, Massachusetts USA on Wednesday, February 01, 2017
Released 2 yrs ago (2/1/2017 UTC) at UMass Lowell, North Campus in Lowell, Massachusetts USA
WILD RELEASE NOTES:

I left this book, bagged against the elements, on a bench in the Wilder St. parking lot across from O'Leary Library at around 4; hope the finder enjoys it!
[See other recent releases in MA
here
.]
*** Released for the
2017 Great Backyard Bird Count
release challenge; see the GBBC page
here
. ***
---

Journal Entry
3
by

AnonymousFinder

at
Lowell, Massachusetts USA on Saturday, September 15, 2018
I found this book on a bench on South Campus of UMass Lowell and was instantly drawn to its subject. Being someone who was young during the catastrophe of 9.11 but old enough to understand something terrible had happened. This brought me back to that time and those memories I had. To be able to hear the stories of the folks who spent that a week in Newfoundland was special. I highly recommend this book. It will be one you won't be able to put down!
---