Opening Pandora's Box: Phrases Borrowed from the Classics and the Stories Behind Them
3 journalers for this copy...
I purchased this at a bookstore near the Abbey Hotel in Bath, England this weekend during the Jane Austen Festival.
---
Journal Entry
2
by
elizardbreath
at
Bella Vista, Arkansas USA on Thursday, January 12, 2017
I wanted to enjoy this book but most of the phrases were totally foreign to me. When it's talking "classics" it's talking classical classics. Ha!!

It's still so surprising to me that even though British and American language and culture appear to be so similar, there really are vast differences.

One neat thing I learned is that the origin of our word, mentor (that's now even become somewhat of a root word) was taken from a character named Mentor.

I'll be setting this one aside for a bookbox.
---
Journal Entry
3
by
elizardbreath
at
A Fellow Bookcrosser in Controlled Release, A Bookcrossing member -- Controlled Releases on Sunday, January 29, 2017
Released 3 yrs ago (1/28/2017 UTC) at A Fellow Bookcrosser in Controlled Release, A Bookcrossing member -- Controlled Releases
WILD RELEASE NOTES:
Releasing into the Biographies of Things bookbox.
---

Taking from the Biographies of Things bookbox. Thanks for sharing!
---

I enjoyed learning about the origin of all these expressions, most of which I didn't know. Most of them I'd heard, and some of them I knew the meaning of, but in most cases not the origin. Fascinating! I've never studied or read anything about Greek and Roman mythology, and have always felt like I was missing something. :-) This book provided an overview without excessive detail to complicate matters.

Loved the handy chart of names for the Greek and Roman Gods. That's always been confusing to me - two names for each god!

I'll probably look for a keeper copy of this to keep as a reference, but in the meantime will let this one go - preferably as a RABCK.

Thanks for sharing this, elizardbreath!

Amazon:
Are you known to strike like a thunderbolt when things don't go your way?
Are you fortunate enough to have the Midas touch?
Have you ever been struck by Cupid's arrow?

Classically derived expressions are commonly used in our everyday language, yet many of us have little knowledge of the Greek and Roman influences that inspired them. With Opening Pandora's Box you'll discover the fascinating stories behind familiar phrases like Achilles' Heel, a Nemesis, To Fly too Close to the Sun, and more. For example, did you know that...

The lifesaving operation known as the Caesarean section is so named because Julius Caesar was delivered by being cut out of his mother's womb?
The original labyrinth was built on the orders of King Minos of Crete after Aphrodite cursed his wife to fall in love with a bull and produce a monstrous baby? The king locked the baby in a maze so complicated and tangled that, once in, he would never emerge.
The word cereal is derived from the Italian corn goddess Ceres?

Pry open the lid of the English language to find the secrets behind classical phrases we use every day.


---

On its way to Spatial, who replied to my RABCK offer. Hope you like it!
Released for
zbird's Clean Start for the New Year challenge
hosted by BOOKWORMINUSALL, for the embedded "and".
Released for
Keep Them Moving Challenge
hosted by booklady331.
Released for
January 2018 Ultimate Challenge
hosted by jumpingin, for "box". This month's theme is Home, and moving requires boxes.
DEAR FINDER,
Welcome to BookCrossing!
Please make a journal entry so we know this book has found a new home.You don't need to join BookCrossing and you can remain completely anonymous. However, we encourage you to join so that you can follow this book's future travels. (You'll receive an email anytime someone makes a journal entry). It's fun, free, and confidential. If you decide to join, consider listing eponine38 as referring you.
Take your time reading the book, and after you finish, please make another journal entry to record your thoughts about it. This book is now yours, and you can keep it if you choose, though we would love for you to share it. If you pass it along, please make a release note to let others know where you left it "in the wild", or a journal entry if you gave/sent it to a known person.
I hope you enjoy the book!
---

Thank you so much, eponine38! I look forward to reading about the meanings of many commonly used phrases and those not-so-common!
---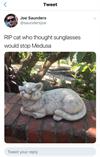 I enjoyed this collection on words and phrases and where they originated from Greek and Roman history and mythology. I also enjoyed the author's snark that he brought to the writing and the illustrations which would have been dull and tedious otherwise.
---