The Bronze Horseman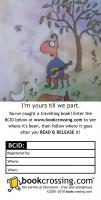 Registered by

goldenwattle

of
Canberra
,
Australian Capital Territory
Australia on 10/9/2016
2 journalers for this copy...

Journal Entry
1
by

goldenwattle

from
Canberra
,
Australian Capital Territory
Australia on Sunday, October 09, 2016
A magnificent epic of love, war and Russia from the international bestselling author of TULLY and ROAD TO PARADISE Leningrad 1941: the white nights of summer illuminate a city of fallen grandeur whose palaces and avenues speak of a different age, when Leningrad was known as St Petersburg. Two sisters, Tatiana and Dasha, share the same bed, living in one room with their brother and parents. The routine of their hard impoverished life is shattered on 22 June 1941 when Hitler invades Russia. For the Metanov family, for Leningrad and particularly for Tatiana, life will never be the same again. On that fateful day, Tatiana meets a brash young man named Alexander. The family suffers as Hitler's army advances on Leningrad, and the Russian winter closes in. With bombs falling and the city under siege, Tatiana and Alexander are drawn inexorably to each other, but theirs is a love that could tear Tatiana's family apart, and at its heart lies a secret that could mean death to anyone who hears it. Confronted on the one hand by Hitler's vast war machine, and on the other by a Soviet system determined to crush the human spirit, Tatiana and Alexander are pitted against the very tide of history, at a turning point in the century that made the modern world.

Given to me for Bookcrossing.
---

Journal Entry
2
by

goldenwattle

at
Boer War Memorial on Anzac Parade in Reid, Australian Capital Territory Australia on Monday, January 08, 2018
Released 3 yrs ago (1/8/2018 UTC) at Boer War Memorial on Anzac Parade in Reid, Australian Capital Territory Australia
WILD RELEASE NOTES:

Left at the Boer War Memorial on Anzac Parade, Reid, ACT. Spectacular bronze horses and horsemen. I thought this was a suitable place for this book.
If you take this book the previous readers would really appreciate if you could please log your find. That way we can all follow the book's journey. Bookcrossing is spam free and your details are private, or you can log the find anonymously. Thank you and enjoy the read.
To the finder, enjoy, and I hope you will write a journal entry so that previous readers will know that this book has been found (even anonymously). It is always a joy to find where it has gone. Once you've read this book, pass it on to a friend, or set it out "in the wild" for someone else to find as you did.
You can remain anonymous but if you are interested in joining please consider using -
Goldenwattle
as your referrer.
When you pass this book along, please make a release note to let others know where you left it. Thank you.
More information on BookCrossing
---

Journal Entry
3
by

AnonymousFinder

at
Canberra, Australian Capital Territory Australia on Monday, February 03, 2020
13/01/2018 Found on the wall at Boer War Memorial on Anzac Parade, Reid, ACT by the bronze full size horses picking their way down the rocky slope. Carried it to Cairns in Northern Queensland Australia to read, considered a few locations to release it but a year later took it to Wellington, New Zealand to National War Memorial Carillon of New Zealand and the The Tomb of the Unknown Warrior in the Hall of Memories. The Bronze Horseman Book was released January 2019 on the steps of the NZ National Memorial which is actually two buildings. The Tomb of the Unknown Warrior built in 1964 sits below the Carillion and contains the remains of a New Zealand soldier who died on the Western Front during the First World War, he is a symbol of remembrance for all the New Zealanders who never made the journey home. A carillon is a large instrument made of bells housed in a bell tower and this one is the national war memorial of NZ. The art deco style 50-metre steel and Putaruru stone tower with its 74 bells gifted by families of those killed in the First World War was dedicated on ANZAC Day 1932. The bells of remembrance names recall a battle or place where the person or people to whom it was dedicated had died or fought. These bells were restored in 2018 and play out again evocatively. The mood and personal stories of the characters in this novel belonged in such a place. Having lived in Central Asia with the Russian influence apparent in the buildings and the deep cold similar to Paullina Simons recollections and descriptions of Russia meant I found this a book to transport one to the setting of Russia and the trauma of war and to engage the reader so they wanted to will the lead characters on to a better time and place.
---