How To Marry A Finnish Girl: Everything You Want To Know About Finland, That Finns Wont Tell You
Registered by

Piiku

of
Parainen
,
Varsinais-Suomi / Egentliga Finland
Finland on 7/16/2015

This Book is Currently in the Wild!
3 journalers for this copy...
Journal Entry
1
by

Piiku

from
Parainen
,
Varsinais-Suomi / Egentliga Finland
Finland on Thursday, July 16, 2015
I got this book from my cousin Eeva, seems like an interesting read..
---
Journal Entry
2
by

Piiku

at
Parainen, Varsinais-Suomi / Egentliga Finland Finland on Friday, August 14, 2015
An enetertaining book, I did recognize some of the "facts" Phil wrote about Finns. Next stop Tarna.
---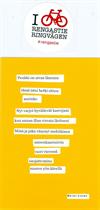 Thank you, Piiku! I returned home from a long week-end yesterday evening and found this book waiting for me. I was so happy to find out it's just a small book — but not-so-happy to realize the print is sooo small. Hmm, maybe I'll read this at my parents' place, they've got magnifying glasses lying here and there. Then I saw there was sticker and once more a wonderful & poetic postcard. Those made so glad again. Thanks!
I don't think I'll read this one too soon because I have a long-term release plan for it. That's why I'll mark this book reserved.
---
Admittedly, Phil Schwarzmann knows what he's doing. He writes a book about Finnish people and yells,
"Don't let Finns read this book!!"
— but, in fact, his target group is Finns. It's pretty smart since we Finns always want to know what non-Finns think about us. There are so many Finnish names and inside jokes non-Finns don't know. I'm Finnish and yet I had to google Markku from Finland and Kimmo Wilska 'cause I really didn't know them. (Well, perhaps I'm not good enough in being Finnish. I had no idea that George Gaynes was born in Helsinki and that I should say he's Finnish. That's what we tend to do when someone has the slightest connection to Finland.)
How to Marry a Finnish Girl
is a tongue-in-cheek book about Finns, and it is quite hilarious in part but it also is pretty outdated. For instance, Antti Rinne (the leader of the Social Democratic Party) is the only one who still talks about welfare state. Everyone else seems to have abandoned the idea long ago.
I did like this book even though there were times I was asking, "Really? Where in Finland people do/say so? And where do
you
come from, America?!" (The last one was when Schwarzmann was talking about Finnish "winter lights". I mean, really?!) But let's be honest, he often did hit the nail on the head. He does know the Finns.
Thank you for this reading experience, Piiku. It was truly fun.
---
Finland celebrates the centenary of her independence this year and I've decided to offer a few Finnish/Finland related book in greenbadger's
One book a month thread
. This witty little book is the first one, my February offer. For time being, it stays reserved.
---
ETA, on Feb. 26, that this book is now reserved for Haugtussa.
---
Released 2 yrs ago (3/7/2017 UTC) at Tampere, Pirkanmaa / Birkaland Finland
CONTROLLED RELEASE NOTES:
It's in the mail. I hope you enjoyed skiing and will also enjoy this little book.
---

The book arrived to day, thank you very much for passing it on.
---

Like the Finnish people Norwegians also love to know what people think about us! Thus I could relate to this book.
Admittedly, my knowledge about Finland is quite limited; skiing, lakes, Jukola, and the Moomins!
This was an enjoyable read, and I have further plans for the book.
---

Journal Entry
8
by

Haugtussa

at

Knarvik senter in Knarvik, Hordaland fylke Norway on Friday, August 24, 2018

Released 8 mos ago (8/24/2018 UTC) at Knarvik senter in Knarvik, Hordaland fylke Norway

WILD RELEASE NOTES:

Velkommen til BookCrossing!


Takk for at du fant boka.
Vær vennlig å skriv en kommentar på www.bookcrossing.com, så får vi vite hva som har skjedd med boka.
Du kan være anonym om du vil eller enda kjekkere: bli medlem (det er gratis).
Om du leser boka så kan du skrive hva du synes om den.
Om du slipper den fri igjen så fortell gjerne om det også.
Om du blir medlem så kan du få email som forteller hva som skjer med boka i fremtiden - spennende!

Er det noe du lurer på så sende gjerne et PM (personal message) til meg, Haugtussa, og spør.
Lykke til som bokkrysser.
---