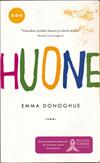 Huone
Registered by

Tarna

of
Tampere
,
Pirkanmaa / Birkaland
Finland on 4/13/2015
3 journalers for this copy...

Journal Entry
1
by

Tarna

from
Tampere
,
Pirkanmaa / Birkaland
Finland on Monday, April 13, 2015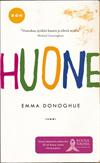 Englanninkielinen alkuteos
Room
(2010). Suomentanut Sari Karhulahti. Bon-pokkarit. Helsinki: Tammi 2012. Nidottu, 325 sivua.
Kansi: Laura Lyytinen.
Huoneelle
on sadellut palkintoja ja ehdokkuuksia kasakaupalla. Koska alkukielinen opus oli tarjolla
Palkintokaappi III
:ssa, kokosin silloin listaa kirjan saamista ehdokkuuksista:
Amazon.ca, Best Book
American Library Association Alex Award
Bloomberg's Top Novel of the year
Canadian Booksellers Association (CBA) Libris Award, Fiction Book of the Year
Canadian Young Adult Book Award (Canadian Library Association), Honour Book
Christian Science Monitor, Best Adult Books for Teens
Christian Science Monitor Best Book in Fiction
Commonwealth Writers' Prize, Best Book (Canada & Carribbean Region)
Forest of Reading Evergreen Award
Goodreads Choice Award, Fiction
Governor General's Award for Fiction
Heather's Pick (book chosen personally by CEO and chief booklover of Chapters)
Hughes & Hughes Irish Novel of the Year
Indies Choice Book Award, Adult Fiction
Indigo's Best Book
Kerry Group Irish Fiction Award
Man Booker Prize for Fiction
National Public Radio (NPR) Best Book of the year
New York Times Best Book of the Year
New Yorker Reviewers' Favorite
Orange Prize for Fiction
Rogers Writers' Trust Fiction Prize, best Canadian novel
Salon Book Award for Fiction
St. Louis Post-Dispatch, Best Books of the year
Galaxy National Book Awardr
Trillium Award / Prix Trillium
University of Canberra Book of the Year
W. H. Smith Paperback of the Year Award
Washington Post Editors' Top Ten
The Week Magazine's Top Book of the year
World Book Night UK book (Richard & Judy Book Club)
Takakansi:
POIKA, ÄITI JA KOTI
YHDESSÄ HUONEESSA
H
uone
on riipaiseva kertomus viisivuotiaasta Jackista, joka asuu lukitussa huoneessa äitinsä kanssa. Jack ei tiedä, että Huone on vankila ja että hänen äitinsä on siellä vastoin tahtoaan. Jackille se on koti.
Pienen pojan tarina vie mukanaan — vuoroin itkettää, vihastuttaa ja hymyilyttää. Järkyttävästä aiheestaan huolimatta kirja onnistuu olemaan toiveikas, hauska ja elämänmyönteinen.
—
Kansainväliseksi myynti- ja arvostelumenestykseksi noussut HUONE on Emma Donoghuen (s. 1969 Dublinissa) seitsemäs romaani. Se oli ehdolla sekä Man Booker Prizen että Orange Prizen saajaksi.
"Huone on vahvinta mitä olen pitkään aikaan lukenut. — yhtä aikaa järkyttävä ja valoisa kirja.
OLIVIA-LEHDEN KIRJABLOGI
Emma Donoghue
Kirjasammossa
Emma Donoghue
at Wikipedia
Emma Donoghue
, Homepage
Huone
Kirjasammossa
Emma Donoghue: Huone
Kirjavinkeissa
---

Journal Entry
2
by

Tarna

at
Messu- ja urheilukeskus in Tampere, Pirkanmaa / Birkaland Finland on Wednesday, February 15, 2017
Released 2 yrs ago (2/15/2017 UTC) at Messu- ja urheilukeskus in Tampere, Pirkanmaa / Birkaland Finland
WILD RELEASE NOTES: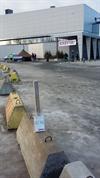 Betoniporsaan päällä Tähtiareenan/E-hallin edustalla. Siellähän on nyt
Rekrytori
.
LÖYTÄJÄLLE: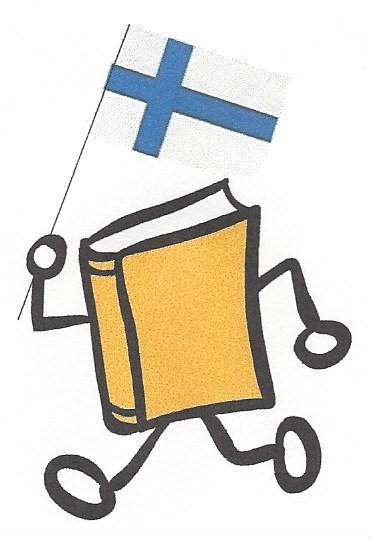 Kiitos, että nappasit tämän kirjan mukaasi ja tulit vielä vilkaisemaan sen matkapäiväkirjaa!
Tieto siitä, että kirja on hyvissä käsissä, on minulle tärkeä. Siksi pyydän sinua kertomaan, että se on sinulla. Toivon myös, että luettuasi kirjan poikkeat täällä uudestaan ja kirjoitat mietteitäsi lukemastasi. Sinun mielipiteesi kiinnostaa minua. :) Samalla voit myös kertoa mahdollisista jatkosuunnitelmistasi kirjan varalle.
Jää ihmeessä vielä hetkeksi ja tutustu BookCrossingiin. Sivustolla on useita kielivaihtoehtoja, mm. suomi. Kielen voit vaihtaa vihreässä yläpalkissa keltaisen Go-nappulan oikealla puolella olevan pudotusvalikon avulla.
Jos olet kiinnostunut BookCrossingista, ja haluaisit tutustua siihen suomen kielellä, kurkkaapa myös näiden linkkien taakse:
* suomenkielinen keskustelufoorumi
http://www.bookcrossing.com/forum/30
* suomalainen Wikipedia-artikkeli BookCrossingista osoitteessa
http://fi.wikipedia.org/wiki/Bookcrossing
Jos harrastuksemme kiinnostaa sinua, liity toki jäseneksi. Olet tervetullut mukaan joukkoomme nyt tai myöhemmin.
LUKUILOA!!!
---
Vasta löysin ja aion lukea lähitunteina.
Ensimmäinen bookcrossing-löytöni! En ole aiemmin tiennyt koko asiasta, liityn mukaan.
Kiitos kirjan jättäjälle.
---

Journal Entry
4
by

AnonymousFinder

at
Tampere, Pirkanmaa / Birkaland Finland on Thursday, December 21, 2017
Kämppikseni löysi tämän viime viikolla Tampereen yliopistolta ja antoi minulle luettavaksi kun ei itse heti kerennyt sitä lukea. Ahmin kirjan läpi lähes kertaistumalta, todella mukaansatempaava. Laitamme varmasti kirjan eteenpäin matkalle kun kämppiksenikin sen saa ensin luettua.
---