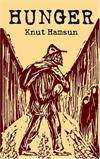 Hunger
Registered by
Askeladda

of
Skien
,
Telemark fylke
Norway on 7/26/2020
4 journalers for this copy...
Journal Entry
1
by
Askeladda

from
Skien
,
Telemark fylke
Norway on Sunday, July 26, 2020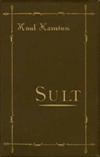 Denne boka ble registrert som en reisende bok av Askeladda. "Så lenge det fremdeles finnes bøker jeg ikke har lest, er livet verdt å leve", fritt sitert etter Göran Tunstrøm.
Hvis du finner en av bøkene mine på reise, er det hyggelig om du vil referere til at det var Askeladda, som gjorde deg oppmerksom på fenomenet BookCrossing.
From goodreads:
One of the most important and controversial writers of the 20th century, Knut Hamsun made literary history with the publication in 1890 of this powerful, autobiographical novel recounting the abject poverty, hunger and despair of a young writer struggling to achieve self-discovery and its ultimate artistic expression. The book brilliantly probes the psychodynamics of alienation, obsession, and self-destruction, painting an unforgettable portrait of a man driven by forces beyond his control to the edge of the abyss. Hamsun influenced many of the major 20th-century writers who followed him, including Kafka, Joyce and Henry Miller. Required reading in world literature courses, the highly influential, landmark novel will also find a wide audience among lovers of books that probe the "unexplored crannies in the human soul" (George Egerton).
From Wikipedia:
Hunger (Norwegian: Sult) is a novel by the Norwegian author Knut Hamsun published in 1890. ... Hunger is loosely based on the author's own impoverished life before his breakthrough in 1890. Set in late 19th-century Kristiania (now Oslo), the novel recounts the adventures of a starving young man whose sense of reality is giving way to a delusionary existence on the darker side of a modern metropolis. While he vainly tries to maintain an outer shell of respectability, his mental and physical decay are recounted in detail.
... In many ways, the protagonist of the novel displays traits reminiscent of Raskolnikov in Crime and Punishment; the author, Fyodor Dostoevsky, being one of Hamsun's main influences.[3] The influence of naturalist authors such as Émile Zola is apparent in the novel, as is his rejection of the realist tradition.
---
A bit strange to read this book in english... some of the fever and restlessness from the original language has been kept.

Im offering this book as a bookring, with the plan to returen the book, after travelling, to the little free liberary where I first found it.

Sending the book to the first person in the bookring.
Try to read the book in 4-6 weeks, and then, send forward to the next person in the ring. Last reader sendes the book back to me.
..
My plan is to, after the book have been travelling around the world, to put it back in the little free liberary, in the hope that a long distance travelled book, kan make more people interested in bookcrossing! I will therefore like everyone that participates in the ring to note their BC nick-name + Country on a list that will follow the book, so it will be easy for a reader unknown to BC, to see where the book has been travelled.

Its a thin book 134 pages. Weight: 156 grams.

Participants:
Paulanni - Finland ( prefer Europe)
JosefinJ - Sweden (prefer Europe)
iiwi - Netherlands (prefer ?)
mcsar - Canada (can ship INT, prefer US)
-
-
others?
Back to Askeladda
---

Journal Entry
3
by
Paulanni

at
Riihimäki, Kanta-Häme / Egentliga Tavastland Finland on Monday, September 14, 2020
The book is safely with me, it arrived in today's post. Thank you Askeladda! I look forward to finally reading this well-known classic.
---

Journal Entry
4
by
Paulanni

at
Riihimäki, Kanta-Häme / Egentliga Tavastland Finland on Wednesday, February 17, 2021
I am sorry it has taken me this long to read this well-known classic. It is not a difficult book, and it is short, but I have found that this type of introspective psychological writing demands a certain mind set or mood. The description of hunger and what it does to a man is remarkably written, and I am not surprised that the book has become a classic. I am glad about having had a chance to read it.
Soon the book will be travelling to its next reader.
---

Journal Entry
5
by
Paulanni

at
Riihimäki, Kanta-Häme / Egentliga Tavastland Finland on Sunday, March 14, 2021
Released 3 mos ago (3/15/2021 UTC) at Riihimäki, Kanta-Häme / Egentliga Tavastland Finland
CONTROLLED RELEASE NOTES:
The book starts its travel to Sweden. Enjoy!
---
The book has arrived! I will begin reading it after I finished my current book.
---
On its way to the Netherlands!
---
---