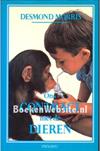 Ons contact met de dieren
Registered by

anicha

of
Sittard
,
Limburg
Netherlands on 8/31/2013

This Book is Currently in the Wild!
2 journalers for this copy...
Paperback - 143 blz.

************************************************************************
Wat leuk……………… iemand die het boek heeft gevonden !!!!

Fijn dat je ook even naar de website bent gekomen om te melden dat je het boek hebt meegenomen. Het boek is nu van jou en je kunt ermee doen wat jezelf wilt, lezen en in je eigen boekenkast zetten, of niet lezen, of weer vrijgeven zodat anderen het ook kunnen lezen. Als je het boek na lezing weer wilt vrijgeven en nieuwsgierig bent of het daarna weer door iemand anders wordt gevonden, meld je dan aan als nieuw lid van bookcrossers ( www.bookcrossing.com ).

Veel plezier met het boek.
Anicha
---
Released 6 yrs ago (9/25/2013 UTC) at
CONTROLLED RELEASE NOTES:
Dit boek wordt vrijgelaten in het kader van de septemberuitdaging om zoveel mogelijk boeken vrij te laten met in de titel of in de auteursnaam een dier.

Mijn collectie dierenboeken gaat de vrije wereld in en dit is er een van.
Een andere bookcrosser heeft aangegeven dit boekje wel te willen hebben, dus het gaat per post naar Wibaut in Groningen.

---
Journal Entry
3
by
wibaut
at
- Ergens in de provincie, Groningen Netherlands on Friday, September 27, 2013
Helemaal fijn lijkt me dit werk van Morris. Heb zo'n vermoeden dat dit na lezing op PC belandt ;-)
---
Journal Entry
4
by
wibaut
at
Sociedad Protectora de Animales y Medioambiente in Medina del Campo, Valladolid Spain on Sunday, April 05, 2015
Released 4 yrs ago (4/5/2015 UTC) at Sociedad Protectora de Animales y Medioambiente in Medina del Campo, Valladolid Spain
WILD RELEASE NOTES:
Hallo gelukkige vinder!

Gefeliciteerd, je hebt een zwerfboek gevonden!! Hopelijk vind je het een mooi iets. Je kunt het gerust weer ergens achterlaten of aan iemand anders doorgeven. In ieder geval vind ik het fijn dat je even de moeite neemt om op deze site te laten weten waar het boek uithangt! Vind je het concept van Bookcrossing ook leuk, of wil je graag dit boek blijven volgen wanneer je het weer loslaat, meld je dan (gratis) aan bij bookcrossing. Ik zou het fijn vinden als je mijn naam (Wibaut) wilt invullen als Referring Member, zodat ik kan zien dat je ook een geregistreerde bookcrosser bent geworden. Je kunt je eventueel anoniem melden.

Er is ook een ondersteunende Nederlandse website(www.bookcrossing.nl) waar je nog meer info kunt vinden, mocht je nog vragen hebben.

Veel leesplezier!!

Hola, estimado amigo que encontraste este libro,

Espero que te guste la idea y práctica del BookCrossing. También espero que hagas una entrada en el diario de este libro. Puedes elegir entre permanecer anónimo o unirte a nosotros (¡es gratis y libre de spam!). Si eliges unirte, puedes seleccionarme a mí, NAAM, como tu miembro de referencia, de forma que yo sepa que he logrado entusiasmar a alguien con BookCrossing.

Siéntete libre de tomarte tu tiempo para leer este libro, o de pasárselo a un amigo o incluso dejarlo en algún lugar "a lo salvaje" para que alguien más lo encuentre. Si eliges unirte y escribir una nota en el diario, podrás seguir el libro en su viaje. Te llegará una alerta por correo electrónico cada vez que alguien escriba alguna entrada en el diario del libro.

¡Feliz lectura!"

---