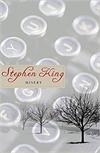 Misery
Registered by

Lamilla

of
Minsk
,
anywhere
Belarus on 2/18/2013
3 journalers for this copy...
---
reserved for now (movie sweeps)
---
Is going to the winner of the movie sweeps. Enjoy!

You've found a travelling book. Hurray!
The book's journey continues by its finder's cooperation and creativity. By making a journal entry on this book, you can add to the book's story as it travels from reader to reader around the world.
Enjoy your reading!

Привет!
Спасибо, что нашли время зайти на сайт и сделать запись в журнале! Напишите, когда и где вы нашли книгу.
Перед тем, как попасть к Вам, она побывала в других уголках света. История ее путешествий записана на сайте, и теперь к ней добавился еще один пункт. Я очень рада, что она нашла нового читателя в Вашем лице.
---

Thank you for sending me this. I always enjoy a good Stephen King. I don't remember if I have read this one, but I know I enjoyed the movie a lot. It will be a good read.

-------------------------------
Updated March 14, 2018

Wow, this one is good. I enjoyed it a lot. I would rate this as one of my most loved Stephen King novels. Even though most of the time there are only the two main characters trapped in the house, the story never gets slow and the tension is always intense.
---

Released 2 yrs ago (3/18/2018 UTC) at by post, A RABCK -- Controlled Releases
CONTROLLED RELEASE NOTES:
On its way to the winner of the Royal Flush sweepstakes. Congratulations and enjoy all your good books!
---

Journal Entry
6
by

estelle1806

at
Clonsilla, Co. Dublin Ireland on Wednesday, April 18, 2018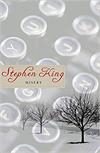 When I was young(er!), my sister used to tell me all about the Stephen King's stories and I was terrified... I never read any of them, so I guess now I am old enough to read at least one on my own :-D
Thanks for the opportunity mcsar!
---