Kill All The Lawyers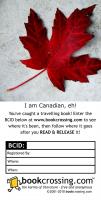 Registered by

gypsysmom

of
Winnipeg
,
Manitoba
Canada on 7/9/2012

This Book is Currently in the Wild!
2 journalers for this copy...

I've read quite a few of Deverell's mysteries but this one got away from me. When I saw it at the Millennium Library book sale I knew I had to bring it home even though Mt. TBR is huge.
---

Criminal lawyers are seen as the scummiest of the bottom feeding profession known as lawyers (or barristers and solicitors if one wants to be perfectly correct in Canada). Thus it doesn't come as much of a surprise that someone is targeting Vancouver's criminal bar. William Deverell used to practise criminal law so he has an insider's knowledge of that group. To be quite frank this book isn't going to improve the reputation lawyers have. In fact some readers may be cheering for the hit man (or woman).

It starts with the death of Arthur Besterman, a less than successful criminal lawyer, who somehow managed to win a case and got an accused murderer off. Getting bludgeoned to death in a parking lot late a night seemed to be his reward. Then Brian Pomeroy was shot at while enjoying a romantic interlude with a woman who was not his wife. Brian wasn't hurt but when his wife learned of the circumstances she sent him packing (all the way to Costa Rica). Soon other attempts, some successful, were made on other lawyers and the criminal bar got so nervous they stopped going to court. The court system was a shambles. Something had to be done.

Pomeroy is somewhat out of the fray being deep in Costa Rica and without reliable telephone contact. He is trying to write a mystery which bears a lot of resemblance to what is actually occurring in Vancouver. The local police commandante, Francisco Sierra, is a fan of the mystery genre and he and Pomeroy have many discussions about the book. Then when Pomeroy learns what is going on in Vancouver he brings Sierra in to consider who might be perpetrating the murders. It is actually Sierra who solves the case and the disclosure is straight out of an Agatha Christie novel.

Apparently Deverell spends part of every year in Costa Rica so I can understand why he would want to work that into a book but for me it seemed rather forced and the use of Sierra strained my credulity. I didn't think this was Deverell's finest work but even his less than optimum is pretty good.
---

Journal Entry
3
by

gypsysmom

at
Second Cup – Graham & Edmonton in Winnipeg, Manitoba Canada on Thursday, January 09, 2014
Released 5 yrs ago (1/9/2014 UTC) at Second Cup – Graham & Edmonton in Winnipeg, Manitoba Canada
WILD RELEASE NOTES:
I'll take this book to the meet-up tonight. If no-one wants to take it home you can find it on the bookshelves.
---

From the obcz shelf. Canadian eh. I plan to release again in the Canada Day Release Challenge.
---

Journal Entry
5
by

Pooker3

at
Little Free Library #2873 in Winnipeg, Manitoba Canada on Tuesday, July 01, 2014
Released 5 yrs ago (7/1/2014 UTC) at Little Free Library #2873 in Winnipeg, Manitoba Canada
WILD RELEASE NOTES:
I fully intended to release this book at the Law Courts building. Makes me laugh just thinking about it. But there was never enough room in my bag every time I went this week. So for now it will await a reader in the LFL, if it hangs around too long though, I know where its next adventure will take it.

To the finder of this book:
I hope you enjoy your new read. It was released for the Canada Day Release Challenge in celebration of Canadian books and authors. Happy Canada Day!

Welcome, also, to the wonderful and wacky world of BookCrossing! Here you'll find a unique and worldwide community of book lovers sharing their books. This book is now yours! Read it, enjoy it. Keep it or pass it on to someone you know, return it to any Little Free Library or even release it into the wild. It is all up to you.

If you make a journal entry (you can do it anonymously or as a BookCrossing member) all previous readers of this book will be notified by e-mail and can follow this book on its travels. BookCrossing is free to join, completely confidential (you are known only by your screen name and no one is ever given your email address) and it's a whole lot of fun!
---