May 7, 2009
[This monthly newsletter is sent to members of BookCrossing.com. See the
bottom
of this newsletter for simple removal instructions.]
---
Branding with a Purpose

Gather up your books and run 'em into the round pen! Herd them down the chute, and slap an Official BookCrossing sticker on the front (gently, of course).

Ok, so perhaps my roots are showing. But branding your books has a much bigger purpose (and impact) than stopping cattle thieves and satisfying the brand inspector; it's to let the world know that your little doggies belong to the BookCrossing herd. Don't risk the chance of readers overlooking that official label so that your favorite tome gets mixed up with a rogue herd! Once this identifying sticker is properly affixed, it proudly announces that this travelling life changer is on its mission: it's a free ranger roaming the hills and driving the BC mission-to make the world one big library.

Speaking of branding, the folks in New Zealand had a great event herding BookCrossing through another birthday on the Southern Hemisphere. Even though I was unable to make the trip, I teleported in and gave them a sneak preview of things to come. Convention attendance has its privileges in more ways than one.

Now get t'brandin'!

Bruce Pedersen
BookCrossing Co-founder/CEO


---
Official Stickers are Officially Official!


BookCrossing is proud to announce the Official BookCrossing Sticker. (Yes, we know that it's the BCID that makes a book officially a BookCrossing book, but why should book clubs and book awards have all the fun?) Let your book join the over 5.5 million official travelling books already out there, with a new way to boast on being a BookCrossing book. A sticker that identifies and labels your book as an official BookCrossing book, this 1.75" round yellow sticker with running BallyCumber is an attention-grabbing way to tell the world, "I'm tagged, and I'm officially it!" In coordination with the use of stickie notes, this permanent sticker will help ensure that your book continues to travel and make new friends long after the stickie note is gone. Used to identify the outside cover as a BookCrossed travelling book, the Official BookCrossing Sticker urges readers to "look inside" to discover the wonderful world of BookCrossing. A staple for all those wanting ensure their books travel and spread the word about BookCrossing, these handy stickers are simply another way to make a BookCrossed book the real McCoy. Get your Stickers and become officially official!
---
Announcing 29th Limited Edition Bookplates: In the Wild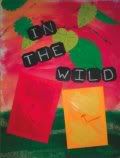 Get ready BookCrossers! Limited Edition Bookplate #29 titled In the Wild by Canadian Artist, Cindy McLean is now launched. Cindy is currently a US resident of Georgia but has a special affinity for the northwest. Cindy explains, "I love books and where they can take you. I've always had an active imagination, and I believe part of that comes from the books that have enabled me to let my imagination run wild. My hope is that my artwork will allow the fantasy to shine through and encourage viewers to allow themselves to soar above reality." Her In the Wild bookplate captures the joy of finding a travelling book and keeping it running wild. Pictured with two books meeting, this colorful and whimsical label will light up the inside of your book; a must-have for all BookCrossers! Help support BookCrossing; visit the Supply Store and make a purchase today. Your wild releases will thank you for it!
---
BookCrossing: Say it with Pictures! Say it with Words!


Would you like to be part of the BookCrossing Book?
Ideas and words have been part of the BookCrossing world for quite a while; indeed, one book project almost neared completion last year before being reconsidered for a significant reworking. We decided that a book about BookCrossing should be joyous and share the celebration, passion and genuine fun that BookCrossers have with the books they read, the people they meet and the wild releases they make. What better way to do that than with your BookCrossing pictures and stories?
We invite you to contribute to our search for the best pictures and stories. Flip through your BookCrossing photo albums and send us up to 3 digital pictures that best define what BookCrossing is for you. If you're not a photobug, write up your favorite BookCrossing tales, BC community testimonies, catch and release experiences or any other BookCrossing memory in 200 words or less. To submit your entry, visit the BC book page. We'll select from the pictures and anecdotes submitted and create our very own Celebration of BookCrossing Book. Get Snapping! Get Writing!
---
A Mall-Sized OBCZ in Malaysia

We recently heard from 1 Utama, one of the largest shopping centres in Malaysia. The fine folks there love the BookCrossing concept. They've decided to make a section of the mall an official BookCrossing Zone (OBCZ). Their aim is to both encourage the culture of reading and to increase awareness of BookCrossing among Malaysians. MPH Bookstores, is now a part of this venture, providing 50 books (new releases) to be released at the Zone complete with cozy furniture, bookcases, lamps and sofas. "We are extremely excited to be part of BookCrossing, and this is a small role on the part of MPH to support the government's continuous efforts to cultivate and promote reading habits among Malaysians," explained Dato' Ng Tieh Chuan, Chief Executive Officer of MPH Group of Companies Malaysia.
1 Utama is telling shoppers about BookCrossing via posters, flyers, emails and media announcements. Ballycumber, the BookCrossing running book logo has taken prominence in all the communication materials. Mall foot traffic has been an estimated 2.16 million visitors a month. Heather Pedersen, BookCrossing Co-Founder said about the project, "We are thrilled to grow BookCrossing's community in Malaysia. Through this partnership, BookCrossing continues to build its global vision of providing local communities with a forum and platform for book sharing. Together we can help shape a better world through literacy." And we're sure the over 2,000 BookCrossers in Malaysia will agree.
---
World Wide Gatherings in 2009


Not everyone was able to get to New Zealand for the Anniversary Convention, but it's not too late to join in the 2009 fun. There are a number of other gatherings, get-togethers and Conventions happening world-wide. For some delightful globe-trotting, head to Larisa, Greece at the end of April for the Greek Convention. Then pop on over to Maceda, Portugal May 9-10 for the first Portuguese Convention. And if you're up for it, there's the MBC de Paris 2009 May 23, followed by the German-language Bookcrossing Meetup in Vienna, Austria May 29-June 1, 2009. Edinburgh, Scotland hosts the UK UnConvention 2009 July 3-5. Kansas City rounds out the list of festivities October 23-25 with the North American UnConvention. And don't forget that there are tons of local BC related adventures happening in many communities. We hope to see you someplace! More information can always be found on our Conventions page, or in the Conventions and Meetings Forum.
---
Aotearoa: Anniversary Convention 09

BookCrossing's eighth Birthday was celebrated in style in Christchurch, New Zealand, the land of the Long Running Book, April 17-19. Festivities were chronicled in our forums, in member blogs, and other online spots members have set up through sites such as FaceBook and Flickr. BCinDC, the Washington DC BookCrossing group and future hosts of the 2011 Anniversary Convention, also arranged a stateside celebration in the Nation's capitol, which you can learn more about here or at the BCinDC bookshelf. Other local groups, such as the Cherry Tree OBCZ meet in Oxfordshire, UK joined together over the weekend, no doubt raising a glass to BallyCumber. There was even a Release Challenge happening during the time of the Convention to release books in honour of other BookCrossers, so that everyone could join in the celebratory fun. We hope you grabbed a book, hummmed a few bars of Happy Birthday, and set that volume free! See you in Amsterdam in 2010!
---
KARMA OR COINCIDENCE - WHAT DO YOU CALL IT?

by Vespa
I have an arrangement with my local charity shop that any books unsold after a certain time get boxed up and sent to me instead of being thrown away. Each month I give them a small donation and in return receive several large boxes of books. ...
[read it all at http://www.bookcrossing.com/articles/3145]
---
BOOKCROSSING ITALY AT FALACOSAGIUSTA
BookCrossers always do the right thing :)
by lizzyblack (lizzyblack)
Fa' la cosa giusta could be translated into "Do the right thing", and it point on how to avoid consumerism and find a better way of living. In a particular way it is referred on a different choice of buying products, based not on the tastes of the average people, but focusing on some particular subjects on how the product has been produced (care of the environment, ethical treatment of the employees, use of biological substances, and so on)....
[read it all at http://www.bookcrossing.com/articles/3141]
---
THE JOY OF POST

by Lyzzybee (LyzzyBee)
I was curled up in bed on a Saturday morning, reading a book about reclaiming the simple joys in life, which was extolling the virtues of the handwritten letter. Now, I'm one for the handwritten letter anyway, and have a fine collection of fountain pens and different coloured inks, but as the post thudded through the door (and I thudded down the stairs to collect it) this musing was on my mind....
[read it all at http://www.bookcrossing.com/articles/3146]
---
MAY, A GREAT MONTH FOR BOOKCROSSING IN PORTUGAL
Two Major Events
by Ana Saragoça (Marcenda)
Two great BookCrossing events are taking place in Portugal. Needless to say, we're very excited about them....
[read it all at http://www.bookcrossing.com/articles/3158]
---
THE FIRST PORTUGUESE BOOKCROSSING CONVENTION
A Primeira Convenção Portuguesa de BookCrossing
by ElHurricane
The First Portuguese Convention is this month. It's hosted in my hometown, Maceda, at the north of the country. For the Portuguese speaking, you can see all that is prepared for the Convention at the blog: http://convencaonacionalbc2009.blogspot.com/. For the others, I'm sorry but the I didn't have the time to make it in another language. We'll have three authors talking to us, opening of a new OBCZ and many other surprises. Hope you can join us!...
[read it all at http://www.bookcrossing.com/articles/3161]
---
OUT OF AFRICA: MATSIKO RELEASE DARE
Join 25 Ugandan Orphans in spreading hope, love and BookCrossing across the U.S.
by heather
Out of Africa: Matsiko Release Dare...
[read it all at http://www.bookcrossing.com/articles/3142]
---
CALL FOR WRITERS

Want to write for BookCrossing? If your article is accepted, you could see it featured here in the next newsletter. What topics do we need? Anything about books, reading, or BookCrossing — tutorials, release and catch stories, well-traveled book stories, funny BookCrossing experience stories — you get the idea. Write it up, then submit it here:

http://www.bookcrossing.com/articles/submit




---
Top 10 Countries All-Time
| | |
| --- | --- |
| USA | 307,828 (40%) |
| UNITED KINGDOM | 83,565 (11%) |
| GERMANY | 52,148 (7%) |
| CANADA | 45,671 (6%) |
| SPAIN | 37,615 (5%) |
| AUSTRALIA | 33,363 (4%) |
| ITALY | 23,226 (3%) |
| FRANCE | 16,476 (2%) |
| NETHERLANDS | 16,028 (2%) |
| PORTUGAL | 10,933 (1%) |
Top 10 Countries Last Week
| | |
| --- | --- |
| USA | 391 (22%) |
| UNITED KINGDOM | 198 (11%) |
| GERMANY | 154 (9%) |
| SPAIN | 75 (4%) |
| PORTUGAL | 62 (3%) |
| CANADA | 60 (3%) |
| NETHERLANDS | 55 (3%) |
| AUSTRALIA | 54 (3%) |
| FRANCE | 32 (2%) |
| GREECE | 27 (2%) |
---
Wild books released by our members are being caught all over the world, every day! Our site watch forum is where members post news of great wild book catches. Here are some of the best from the last few days...

"...kind of odd I guess"
It seems that AF catches a BookCrossing book when it's his/her turn to pick a book for his/her reading group. :) http://bookcrossing.com/---/7105553
Edited to add that AF writes in English
by Tarna
Shhh...
An enthusiastic finder.
http://www.bookcrossing.com/---/7102484
by CountofMonte
Great Release Notes w/ Pics for Yesterday's SSM!
April 12th is Yuri's Night "is an international celebration held on April 12 every year to commemorate two separate space exploration milestones. The first milestone was the launch of the first human into space, Yuri Gagarin on April 12, 1961. The second milestone was the launch of the first Space Shuttle, STS-1, on April 12, 1981." (Quote is from Wikipedia http://en.wikipedia.org/---/Yuri%27s_Night)
Both JessicaEby & Llednyl released great books for this SSM & photos of their wild releases!
http://www.bookcrossing.com/---/
http://bookcrossing.com/---/7077087
by FeistyPom2Love
Shall we dance?
A bit of serindipity for the catcher of rarsberry's release:
http://www.bookcrossing.com/---/6551666
by bookpatch
"like stink on skunk"
The AF who caught my release took to BC "like stink on skunk"! That's got to be one of the better journal entries I've received.
http://www.bookcrossing.com/---/7065830
by bethieb
AF writes: My husband said, Why don't you just give her the book? I replied, And have her miss the thrill of discovering it? Couldn't do that.)
this person really seemed to enjoy the experience. A lovely entry from AF
http://www.bookcrossing.com/---/7008563
by KiwiinEngland
Inspirational story from MyssCyn about the power of BC...you never know

the lives you might touch along the way. This is the story of Lydia, her children and co-workers. Read her post from another forum:
http://www.bookcrossing.com/---/6146879

by BookRecycler7
The Netherlands, Finland, India. Wow.
This short and anonymous journal entry describes a lot of traveling!
"I found the book in Hotel Bosch in Arnhem and took it to Finland with me. Almost forgot the whole thing, but then I needed reading for my trip to India. So somewhere btw Mumbai-Kochin- Munnar I finished it and left it in Varkala (Kerala, India). That was already year ago...
As a reading experience...ok, but not mind blowing. In a way native American Indians were strange thing to read about, when you are going around in Asian India."
http://www.bookcrossing.com/---/5179480
The detail that struck me most is how the finder released the book a year ago but still had the BCID somewhere and took the time to enter it on the site!
by Moem
5 years, one month, old and tatty but off to Germany (now has link)
a demonstration of how books that some consider should be pensioned off can still provide entertainment
ah yes a link, silly me:
http://bookcrossing.com/---/1312198
by newk
This book has been traveling...
http://www.bookcrossing.com/---/446064
In time and space, from Canada to Mexico.
by Bascula
Two years and a half since I released it I got a journal entry!
http://bookcrossing.com/---/4410809
It appears a whole family of readers has been passing it around: )
by Atenea-Nike
I LOVED it! (certainly a 'walk to remember'!)
A lovely journal entry from a wild release in my village- new member too: )
http://bookcrossing.com/---/6952843
Isn't it strange how often these little books find the right person...
by Molyneux
From France to Turkey to... within 8 months!
We've been already discussing this in the French forum and it's really fun, so here I am to share:
http://www.bookcrossing.com/---/6198410
by Bluemchenblatt
---
All of our newsletters, including this one, are archived on the web at http://www.bookcrossing.com/newsletterarchive.
---
This newsletter is sent only to members of BookCrossing.com. If you would prefer to not receive this newsletter in the future, you can change your newsletter preference anytime by visiting: http://www.bookcrossing.com/newsletterpref/.