March 18, 2009
[This monthly newsletter is sent to members of BookCrossing.com. See the
bottom
of this newsletter for simple removal instructions.]
---
What's So Special About a BookCrossed Book?

What is so special about a BookCrossed book? We're sure many folks could wax poetic on this, but we'd like to offer our thoughts. A BookCrossed book is an individual. It has a unique identity. Like a fingerprint and a snowflake, a BookCrossed book has a personality and history it shares with no one else. There may be others similar, but each BookCrossing book is a oner. One-of-a-kind. Unique. Singular.

Unlike the masses of unlabelled, unregistered books that lack the passport to travel, a book with a BCID has the ability to live a rich and full life. There are countless books on shelves across the world with a BCIDentity crisis. Who are these lost and lonely books? What is their purpose? Where have they been? Where are they going? And when they look back at the years gone by, the glaring question remains, "What have they done with their lives?" No one knows.

Here is BookCrossing's version of a well-known life mantra many of you may have read:

A book's life should NOT be a solo journey to the shelf with the intention of sitting clean and safe, only to be eventually stuffed in a box at an estate sale, attractive, cover intact and well-preserved, but rather to skid in sideways, corners tattered, coffee-stained and weathered with its BCID to tell the world, "WOO HOO! What a ride!"

BookCrossing strives to give an identity and future to the countless books that want to be free to tell their story. To the lost, the lonely, and the unlabelled, a BCID awaits their destiny, but they can't do it alone. They need you, the BookCrosser, to labell, love, and liberate them.

Grab the books from your shelf. Give them a fighting chance at living, at adventure. Rescue them and let them travel the world. Make them immortal. Make them BookCrossing books.

Bruce Pedersen
BookCrossing Co-founder/CEO
---
Changing the World One Book at a Time: BookCrossing and Better World Books

Here's a match made in Book Heaven: Better World Books, the socially-responsible bookseller and BookCrossing. We've teamed up for the betterment of readers, books and the world. With shared missions of finding new life for old reads and helping to increase global literacy; together, Better World Books and BookCrossing will ensure that no book is left behind. Each book purchased through Better World Books and registered by BookCrossing will be able to affect positive world change through this collaboration. The two green companies have parallel philosophies and seek to save books from landfills, recognizing that a good book is a terrible thing to waste. The partnership's congruent mission and philosophy of recycling books between readers achieves several goals with each and every book donated, gifted, purchased and tracked — the kind of impact and return that readers and environmentalists will be sure to applaud.
A purchase of a previously owned book from Better World, via our on-site links (found under the BC Store & More tab or soon to be conveniently highlighted on each book view page with a Better World Books button) provides the highest rate of financial return to BookCrossing, almost double the amount from our other affiliate relationships. Now you can continue to be a socially responsible reader, reuse and recycle books, make the world a library and support BookCrossing at the same time. Help change the world one book at a time.
---
BookCrossing: The Book

We wanted to give an update on a project that has been rattling around for a while in several different formats and incarnations: a book about BookCrossing. Yes, this is still in the works, though we've taken it back to the drawing board and editing table a time or two. Currently, we have a group of dedicated volunteers from various parts of the world, working on how best to format and proceed. BookCrossing is all about the books you read, the people you meet and the places you go — with (and through) your books. We want to capture the passion, vitality and absolute joy of the wild release, the thrill of the unexpected find, the surprise of a RABCK and the true friendships that have grown out of this site. Be patient. We will definitely bring more details and hopefully have opportunities for more of you to help and contribute to this project. And for those of you who so beautifully shared your stories and thoughts already in earlier iterations of this project, a heartfelt thank you is winging its way to you.
---
Travelling the World With BookCrossing -- For Real!

We are totally gobsmacked by Bookish-Angel, who has just completed an astounding feat. She has travelled the world and released a book on every continent! Her releases were often themed, and often were books that had already travelled from other BookCrossers, so many folks got to sort of stow away on the trips. North America was probably the first continent completed, with any one of a number of books released there as it is Bookish-Angel's home territory. Next up on the "Personally Release A Book on Each of the Seven Continents"* Quest was Europe, (Amsterdam, The Netherlands to be exact), where she released Rainy Lake at Mulligan's Irish Music Bar, Amstel 100. Then off to Antarctica where she made a great themed release: Scott of the Antarctic. The South American release was in Ushuaia, Tierro del Fuego, Argentina, where she did another themed release of Lonely Planet Argentina, Uruguay & Paraguay. Africa was the next continent conquered. A Curse of Silence: A Mystery of Ancient Egypt was released in Johannesburg, South Africa. Australian releases were in Sydney (A Little Spoonful of Chicken Soup for the Soul — 2nd Helping, Welcome to My Planet, Where English is Sometimes Spoken and Tale of the Unknown Island). The last books released for the quest were La Maravilla and The Appeal in Sihanoukville, Cambodia. The entire mission took 2 and a half years, and was completed well within the time limit Bookish-Angel had set for herself. Congratulations!
* Full list of books released, including some controlled releases and a few in international waters, is on Bookish-Angel's shelf.
---
The 25 Most Influential Books of the Past 25 Years

Looking for a great conversation-starter or just looking for a new book? Check out "The 25 Most Powerful Books of the Past 25 Years" cover story in the March/April issue from our friends at mental_floss magazine, the quirky publication that blurs the lines between education and entertainment.
Rosemary Ahern, a twenty-year veteran of the New York publishing industry, has written a compelling piece that lives up to the promise of its title and is guaranteed to get book-lovers everywhere talking. Her selections include books by brand-name authors and literary lions such as Tom Wolfe (The Bonfire of the Vanities) and Margaret Atwood (The Handmaid's Tale) to titles such as How Proust Can Change Your Life or The Wind-Up Bird Chronicle that might not immediately come to mind (unless you are a BookCrosser.)
Of David Foster Wallace's Infinite Jest (1,079 pages), Ms. Ahern writes: "It may be too soon to fully understand the full impact of Infinite Jest, but with each passing year, the world David Foster Wallace described seems more and more to be the world we are living in."
The washingtonpost.com called Ms. Ahern's article "everything you want in a list of books: quirky, daring, provocative and sometimes outrageous."
---
The Lost Book Launches Episode Two With Plenty of BookCrossing Help

Our friends at The Lost Book have been busy, thanks in part to a number of BookCrossers. You may recall the collaborative literary adventure we told you about in January. Well, the story is off and running, and there's still time for you to be a part of it all. There are already more than a few BookCrossers in the credits of The Lost Book — from libertine101 who invented a secret society of bibliophiles, to KiwiinEngland who came up with the perfect name for a character. And there are Bookrays and Bookrings and even a Release Challenge going on. For more information, please see the Member Article here.
---
The Reader Forum -- A Name Change

Recently, we created a forum where readers could talk about The Reader, an award-winning book turned into an award-winning movie. Books become movies all the time, and it seems BookCrossers liked the chance to talk about books turned into movies (and in a few cases, movies turned into books). So, based on comments from our members, we're altering The Reader Forum to be more encompassing. The name will soon change to "Based on the Book: Books to Movies". Here's a spot for you to talk about all those books that became movies or are in the works. (And as a kindness to other readers, if you started thread when the forum in question was limited to a single film, please consider going back in to edit your thread title so that the movie is clearly distinguished from other movies in new threads. Thanks.) Lights! Camera! Read 'em!
For information on the winners of our The Reader Contest and The Reader Release Challenge, please check here and here. Thanks to all who participated!
---
BookCrossing was Part of a Research Study of Online Communities

The Italian research center Scienter recently contacted BookCrossing regarding a study on how learning takes place in online communities. It was part of a broader study on Pedagogical Innovation in New Learning Communities. After taking time to look around and get to know BookCrossing, Vanja Ivosevic also spoke with Bruce Pedersen, BookCrossing's Co-founder. Then, Ivosevic gathered input from our global community to help give a fuller picture of BookCrossing for a research project and article for Scienter. Many thanks to all who took part in this online survey. It helped the fine folks at Scienter out with their research. We look forward to the publication of their study.
---
BOOKCROSSING READS AND RELEASES THE READER
What a Challenge!
by BCNewsletter
Back in December, BookCrossing raised a challenge to our members. The Weinstein Company and Vintage Books (a division of Random House) were in touch with us to see if we could help promote the award-winning movie The Reader, based on Bernhard Schlink's award-winning book. Members were asked to release as many books possible that were themed around The Reader between January 1 and the 2009 Oscar Awards Ceremony (which took place in Los Angeles, California) on February 22. And wow! Did BookCrossers respond!...
[read it all at http://www.bookcrossing.com/articles/3123]
---
LOOK WHERE WE'RE TAKING BOOKCROSSING!
BookCrossing tags along on a mother-daughter adventure
by heather
Of all the things that BookCrossing and parenting have brought to me, I never thought it would be a trip to Uganda with our 13-year-old daughter, Rio. We are off on a mother/daughter trip, of all places, to a village outside of Kampala, Uganda to help bring the Matsiko Children's Choir 2 back to the U.S. and of course, we're taking BookCrossing with us. We'll be wild releasing books as we travel, but our big hope is to deliver and distribute books donated by this wonderful BookCrossing community to some definitely deserving kids in East Africa....
[read it all at http://www.bookcrossing.com/articles/3126]
---
THE LOST BOOK LAUNCHES EPISODE TWO
With Plenty of BookCrossing Help
by TheLostBook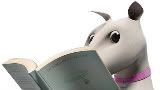 The Lost Book is an animated series with a difference: the story is written by you, me and everyone who wants to get involved. Episode two will launch online on Friday March 6, written by visitors to the website during February 2009. Where the story goes next is up to all of us - it's a collaborative adventure! ...
[read it all at http://www.bookcrossing.com/articles/3128]
---
FLYING BOOK
Winging Its Way Around the World
by Slik-Bic
I love the anticipation when releasing a book in the wild, the pleasure of discovery when finding someone else's released book, the thrill when someone finds one of your releases… But nothing beats the excitement of finding out your book has taken flight!...
[read it all at http://www.bookcrossing.com/articles/3115]
---
BOOKS ARE GOOD!
Books-A-Plenty in Akron, Ohio
by chubsiewhubsie
I am fresh back from Akron Ohio and the Family Reading Fest and wanted to share my thoughts. From elderly grannies to teetering tots, fun was had by all. There were author book signings, food and face painting. There was Clifford The Big Red Dog, games and The Rubber City Book Posse. The RCBP is a group of local BookCrossers in Ohio and proudly, there was no shortage of love or books at the Family Reading Fest. We, the RCBP, had 3,288 registered BookCrossing books on hand. Quite a few of the books came from generous BCers around the globe. People visiting the fest walked up in surprise and said, "What's the catch?" We exclaimed over and over, "No catch, these books are free!" Some gingerly took one book but some took box fulls. Little children were perched on the floor digging through books and then proudly showing their new treasure. Grown-ups stood eagerly scanning books on tables for a favorite author. Some adults even left with a new found author and genre. I can tell you this for certain, all left our RCBP tables smiling. ...
[read it all at http://www.bookcrossing.com/articles/3116]
---
RELEASE #75, WHAT TO DO…

by harper415sc
Last summer, I decided to join BookCrossing so I could find new homes for many of my books. Like many other newbies to the site, I care about my books, but was also excited about someone else reading them. ...
[read it all at http://www.bookcrossing.com/articles/3130]
---
A WALK WITH GRASSHOPPER
Or: Helping a Newbie Wild Releaser Spread Her Wings
by bookczuk
I remember my very first wild release. I had lurked the BookCrossing site for over a year and finally decided to join. I registered a handful of books and one fateful day in January, I went out and released a half dozen books around Charleston. The first, a copy of Atonement given to me by a friend, was toted down to a local coffee shop, where I quietly left it by some comfy chairs. It was caught within days of the release. Atonement was caught and caught a new member. BookCrossing had caught me like a Bass and reeled me in. (In fact, of those original 6, three were caught within a few weeks, journalled and brought in new members.) "This is easy!" I thought, and registered a few hundred books or so. "You get rid of your books, but they write home to tell you how they are. What a great concept!." I was hooked, no doubt about it....
[read it all at http://www.bookcrossing.com/articles/3132]
---
CALL FOR WRITERS

Want to write for BookCrossing? If your article is accepted, you could see it featured here in the next newsletter. What topics do we need? Anything about books, reading, or BookCrossing — tutorials, release and catch stories, well-traveled book stories, funny BookCrossing experience stories — you get the idea. Write it up, then submit it here:

http://www.bookcrossing.com/articles/submit




---
Top 10 Countries All-Time
| | |
| --- | --- |
| USA | 304,880 (40%) |
| UNITED KINGDOM | 82,039 (11%) |
| GERMANY | 50,972 (7%) |
| CANADA | 45,244 (6%) |
| SPAIN | 36,884 (5%) |
| AUSTRALIA | 32,869 (4%) |
| ITALY | 22,917 (3%) |
| FRANCE | 16,251 (2%) |
| NETHERLANDS | 15,661 (2%) |
| PORTUGAL | 10,754 (1%) |
Top 10 Countries Last Week
| | |
| --- | --- |
| USA | 463 (27%) |
| UNITED KINGDOM | 233 (14%) |
| GERMANY | 176 (10%) |
| ITALY | 68 (4%) |
| NETHERLANDS | 57 (3%) |
| IRELAND | 51 (3%) |
| AUSTRALIA | 51 (3%) |
| SPAIN | 49 (3%) |
| CANADA | 47 (3%) |
| FRANCE | 36 (2%) |
---
Wild books released by our members are being caught all over the world, every day! Our site watch forum is where members post news of great wild book catches. Here are some of the best from the last few days...

Yowza - 6 years and 9 months!
Queen-Kitty has released three books thus far, all of them in June 2002. One of them just got a journal entry: http://www.bookcrossing.com/---/117946
by jblueafterglow
"I saw this lonely book staring straight at me...": a lovely catch for lille-gnom:
http://www.bookcrossing.com/---/6937184
by GoryDetails
A book I released...
made it from Iowa, U.S.A. to France on its own!
http://www.bookcrossing.com/---/5347728
by momofap
Loved this Translink catch; the railway journey "...became very short":
http://www.bookcrossing.com/---/6943549
Pointer to the Translink "time to read" program( http://www.translink.co.uk/tlnirbookclub.asp?---) . I'd love to see a program like that at other railways and subways!
by GoryDetails
Six years, and almost five months...
Not my release/catch, just something I saw in the sidebar.
http://bookcrossing.com/---/214000
Unfortunately, it doesn't seem to have done any travelling, as it's still in the same spot it was wild released!
by tqd
Zookeeper loves the idea of BC!
Just got a great JE, had to share it!
http://bookcrossing.com/---/6968954
by Jare
book phones home - haha
check this out so funny!!!!!
http://www.bookcrossing.com/---/6961344
by nud
I found a BC book on vacation...
Here I was at Mike grandfather's retirement home, looking through shelves of books they had there while they played pool. I found this book that I was interested in reading and opened the front cover. What do I find?? A BCID number... What?? Is this possible??? It can't be! So I check, and check again... Okay, I have to take this book... But what if the other books are BC books?? (I had a crazy idea that they might all be marked thusly, I'd get to find another Bcer) So I check... Nope this is the only one in the vicinity that has a bcid number! So I finally get back to the laptop and enter it in... It was started by someone I know! How cool is that! What are the chances?? Very cool indeed!!!
http://www.bookcrossing.com/---/2484635
by Tribefan
"how sad! Someone left their book!"
I love the journal entry for this catch!
http://bookcrossing.com/---/6734494
by ResQgeek
Wonderful JE for trilbycat
http://www.bookcrossing.com/---/6866459
Talk about serendipity in action. ..! !: -)
by LeishaCamden
A catch and a car accident...
The finder sounds really excited about finding the book, and seems surprisingly calm about her car being crashed into.
Maybe finding a book put her in such a good mood she could cope with anything: )
http://www.bookcrossing.com/---/4568094
by KiwiinEngland
Woohoo! I released my first two books on Sat and just got my first catch!
Here's the JE- the finder has joined and is "really looking forward to passing books on":
http://www.bookcrossing.com/---/6903317
BookCrossing is great fun!
by AileenAdler
This would have to be a record for the time between release and the catch
http://www.bookcrossing.com/---/
Was released 2002 and caught 2009 but didn't move very far in that time
by lytteltonwitch
---
All of our newsletters, including this one, are archived on the web at http://www.bookcrossing.com/newsletterarchive.
---
This newsletter is sent only to members of BookCrossing.com. If you would prefer to not receive this newsletter in the future, you can change your newsletter preference anytime by visiting: http://www.bookcrossing.com/newsletterpref/.