September 4, 2007
[This occasional newsletter is sent to members of BookCrossing.com. See the
bottom
of this newsletter for simple removal instructions.]
---
CEO's Corner: Interested in new BookCrossing International Sites?

BookCrossing would not have enjoyed its global and explosive growth in the past 6 years without the tremendous local support of its members. As you see from the list above, many of those members have rallied together and helped to build out many support and mirror sites around the world. These members have accomplished this with their hard work, in their spare time, from their day jobs and at their own expense. To all of you involved with these and the many other efforts in support of BookCrossing, I want to express my many thanks. In the recent months, there has been a tremendous amount of interest, by many additional countries, to create more local support and mirror sites. I'm pleased to announce that we have partnered with a global web hosting and design firm that will make it extremely easy and very cost effective to launch a local website in less than a week! We are putting the finishing touches on this in September and will be in a position to launch our next set of local support and mirror sites soon thereafter. If you are BookCrossing member and have always thought about putting together a local BookCrossing site, send us an email at bcwebdev_at_bookcrossing.com and we'll make sure to respond back! Thanks again for all your continued support of BookCrossing.

Best Regards,
Scott
"Redsoxbookguy"

---
How do you say ... "How do you say?"?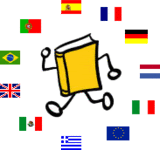 Are you a professional linguist or translator? Passionate about BookCrossing? Interested in helping BookCrossing out as part of our fabulous volunteer support group? If the answer is yes, then consider being part of our Official BC Translation Team, which is forming now. As BookCrossing grows, so does our need for linguistically correct products in our Supply Store, in occasional articles in our newsletter, and if our Support Team needs help understanding/translating an issue from a non-English speaking member. While our volunteers who have helped us out in the past have been fabulous, we've decided to take the burden off their shoulders and seek professional assistance. So if you're willing to work for wings, please send your resume or qualifications (and preferred contact email) to translator AT bookcrossing DOT com. We'll keep a list and be in touch when we need text reviewed. The job is pretty simple — translating our English into your language so that it conveys the information in a flowing and easy style (and is something that would actually be said in your language). If you've helped us out in the past and want to continue, by all means let us know!
---
Winging Our Way to New Features


There's a whole lotta flyin' going on these days. We've enhanced our wings program so you'll get more bang for your dollar/lira/pound/euro/yen. Current features can always be found here, but as our beta users have found out, we've had lots of new features in the pipeline that are ready to launch on the regular site. Perhaps the one folks are having most fun with is our "custom wings": a way for you to pick your wing style, color and image, and see what date your wings actually expire. (And if the flurry of bats, and books and brilliant wings is too distracting, any member, winged or not, has the option to turn their view back to our basic standard wings with a simple click on their profile page.)
So, in a nutshell, wings'll get you:
Custom Wings: Express yourself with our selection of fun and colorful custom wings. Bats, horns, angels and more are available. (and we're creating up to 5 new wings styles a week based on your feedback!*)
Advanced Member Search Results: Search for BC members or friends quickly, effectively and easily. Your search results will display the number of books registered and released by each searched member, which can then be further sorted by the Books Registered count.
Sort Options for Book Lists: Sort bookshelves and view book search results by Journaler Count, Average Rating and Most Recently Journaled.
Fewer and Less Intrusive Advertisements See far fewer and less intrusive advertisements on the website. Absolutely NO banner ads for winged users!
Access to Beta Website: Access the beta site and see what items are in development before they reach the main website. Get the inside scoop!
Individual Book Release Map: Keep track of your wild releases visually as they travel the world through the book map on the book journal page.
More to come! We're working on many more "Wings-Feature" perks. If you have good ideas to share, please let us know. Remember, your ideas and feedback are our best source for new features. Wings are our little thank you for making a purchase at our Supply Store, or when you make a donation to BookCrossing. As always, we thank you for your support. May all your books be 'Crossed!

* If you have an absolutely brilliant idea for wings, post it in this thread in our Beta forum and we'll consider adding it.
---
What's Black and White (and yellow) and Read All Over? The New BookCrossing Home Page

"I like it." "I hate it." "I miss the 'Woo Hoo.'" BookCrossers haven't been shy to say what they think about the new home page (which is still undergoing revisions). The feature getting most raves, though, is that there are now two different views of the home page: one to welcome back returning members and a different one for folks who are new visitors (or maybe just forgot to log in.) If you are not logged in at the site, the home page gives some of the basics about BookCrossing as well as an easy opportunity to join. This seems to be a hit, because since switching to the simpler and more welcoming look on our home page, the new member conversion rate has jumped over 50% a day! In other words, 50% more people just stopping by are staying around to join us. Keep your eyes open for further site updating, redesign and "housecleaning". If you miss some of the little bits and pieces of information that were on the old home page, rest assured they have all found a new location elsewhere on the site. And for those who don't remember the answer to the riddle many learned in grade school: What's black and white and red all over? Answer (in the version of the riddle we like): A Newspaper!
---
You Asked; We Listened: New Free Features

"Wazzup?" we hear a lot of you ask. Well, if you haven't been to BookCrossing lately (and even if you have), you may have missed some of the new free features available right now to help make BookCrossing even better for you. These are the things you have been asking for in the the forums and in the mail you send our way. Every single new feature came directly from member requests and has been fine-tuned and honed by member feedback from our beta users.

NEW Site Improvements for ALL Members

the ability to release a second (or third or fourth) book to the same location
a filter to show books in your possession
enhanced queries for faster bookshelf sorting and filtering
a preview for journal entries to make sure it looks the way you want it to look and that your html code is hunky dory
a feature to turn off the ability to see the fun and funky new wings styles which will soon be available to our winged users (but are admittedly a little busy).

But Wait! There's more!

enhanced site speed
key site links such as our (newly updated) frequent questions/FAQs, News, privacy policy, how to contact us and how to link to us are now at the bottom of each and every page
a page for BookCrossing-related videos
revised Management Team page
added a spot for our CEO to have his say (if we let him)
a link to a page recounting the history of BookCrossing
updated Media Kit available on our Press and Media page
created an archive of old media articles and put up some of the more recent articles on BookCrossing
wings dates now "stack", so that new purchases or wings gifts don't overwrite wings expiration dates, but rather extend them by adding on to existing days left
---
Giveline Gets It Right! (and Gets You Wings)

It hasn't even been a month since we introduced you to Giveline and WOW! The response has been really, really positive! Everything — from the ease of ordering through the selection and prices has gotten a major thumbs up from U.S. BookCrossers.
"My book got here really quickly and I got to help BookCrossing, too! Plus I got wings for it — which is something the "big guy" sites never gave me."
"Very easy for me to use, and that says a lot, since registering a book taxes my computer skills. I didn't have to get my grandson to help me make an order. Nice."
"I was shopping in the middle of the night, had a question and they got back to me immediately. Their customer service was impressive."
"I loved shopping with Giveline. It was very easy, no confusion during the order process at all. Even the ability to give BC your discount is easy as one click. Prices are very competitive, shipping rates were decent and the items shipped in no time."
So, be sure to check out Giveline. As great as the prices are on books, Giveline has a ton of other products for your home and office. Give 'em a try! And don't forget, Giveline has offered a discount coupon to anyone with a purchase of $25 or more who chooses BookCrossing as their cause. At checkout, enter the code "BCTEN" which takes an extra 10% off ALL products on Giveline (which ends up being about 35% off most books totals). Hurry though — this offer expires August 31, 2007. The direct link is www.giveline.com/bookcrossing. Thank you!
---
Our sincere appreciation to the BookCrossers who provided the above feedback. You may find that you're flying a little longer as our way of saying thanks!


---
FIRST FREEDOM
The first is always the best
by Slik-Bic
The hunt was on. Not to find a book already wild but to send a tame one out into the great unknown. The decision to attempt this foolhardy release was fraught with questions: would someone find it, what if it rained, what if I hid it too well, don't want it found too easily either though, would someone read it, would anyone journal an entry? Where shall I put it? Should it be somewhere related to the book itself or its story? ...
[read it all at http://www.bookcrossing.com/articles/2717]
---
THE VERY FIRST BOOKCROSSING MEETUP IN HONG KONG!
New friends, young and old
by azuki
History was made as a group of BookCrossers met on June 13, 2007 for the very first BookCrossing Meetup in Hong Kong. Present were Macaufan, ktp28, Azuki, Wandering-B and her daughters Meghan and Caitlyn (a fine example indeed for her young daughters about the fun of seeing strangers met online). ...
[read it all at http://www.bookcrossing.com/articles/2727]
---
THE LONGEST BOOKCROSSING MEETING OF THE WORLD?
German BookCrossers hold a countrywide travelling meeting
by delfinnetti/hoefi (delfinnetti)
No – we didn't intend to sit together for more than four days – we intended to meet for more than 2000 km (and that´s only the three main routes)!...
[read it all at http://www.bookcrossing.com/articles/2728]
---
"THE PRETENDER" ANNIVERSARY CHALLENGE
Release Pretender-themed books on the 11th anniversary of The Pretender
by missparkr
September 19, 2007 is the 11th anniversary of the premiere of the TV show "The Pretender". The challenge is to release into the wild books in accordance with a "Pretender" theme on this year's anniversary of the show's premiere. ...
[read it all at http://www.bookcrossing.com/articles/2737]
---
BOOKCROSSED BOOK NOW HELPS VISUALLY IMPAIRED CHILDREN

by anathema-device
Nine months ago, I went to a BookCrossers' meetup in our OBCZ at a local Irish Pub. As usual, I had some books with me to swap with other BookCrossers and to set free on our shelf there. That time, there was a detective story in large print among my handful of ballycumbers that I'd got from my grandmother who'd explicitly said that she wanted me to set the book free, so others would appreciate it too. And I bet they will!...
[read it all at http://www.bookcrossing.com/articles/2739]
---
BOOKCROSSING (MAY HAVE) SAVED OUR LIVES!
Never leave home without a book to release!
by Kathy Bennett (KrazyKatLaydee)
BookCrossing (may have) saved our lives! I'm probably being a tad over-dramatic, but --...
[read it all at http://www.bookcrossing.com/articles/2742]
---
BOOKCROSSING GOES TO THE FAIR
Books and Cotton Candy -- what's not to love?
by KarenBC
Who doesn't love a small country fair? Cotton candy, corn on the cob, pony rides…and books. Books? Okay, so the books are a new addition to the fair scene, but they were a perfect match....
[read it all at http://www.bookcrossing.com/articles/2749]
---
CALL FOR WRITERS

Want to write for BookCrossing? If your article is accepted, you could see it featured here in the next newsletter. What topics do we need? Anything about books, reading, or BookCrossing — tutorials, release and catch stories, well-traveled book stories, funny BookCrossing experience stories — you get the idea. Write it up, then submit it here:

http://www.bookcrossing.com/articles/submit




---
Top 10 Countries All-Time
| | |
| --- | --- |
| USA | 249,459 (43%) |
| UNITED KINGDOM | 62,281 (11%) |
| GERMANY | 39,341 (7%) |
| CANADA | 38,446 (7%) |
| SPAIN | 31,037 (5%) |
| AUSTRALIA | 26,445 (5%) |
| ITALY | 18,580 (3%) |
| FRANCE | 12,997 (2%) |
| NETHERLANDS | 10,798 (2%) |
| PORTUGAL | 7,685 (1%) |
Top 10 Countries Last Week
| | |
| --- | --- |
| USA | 686 (27%) |
| N/A | 313 (12%) |
| UNITED KINGDOM | 305 (12%) |
| GERMANY | 150 (6%) |
| SPAIN | 141 (6%) |
| INDIA | 138 (5%) |
| CANADA | 113 (4%) |
| TURKEY | 87 (3%) |
| AUSTRALIA | 70 (3%) |
| FRANCE | 67 (3%) |
---
Wild books released by our members are being caught all over the world, every day! Our site watch forum is where members post news of great wild book catches. Here are some of the best from the last few days...

Another 4 year release to catch gap
On my bookshelf, I decided to click on the 'All books' then 'Most recently journalled' and found I have two recent catches which I hadn't received emails about. One is for a book which I released 4 years ago and the other has two completely wild hops. http://www.bookcrossing.com/---/871520 and http://www.bookcrossing.com/---/4949051

by swan-scot
This one just keeps going...and going...!
From all these journalers, you'd think this one was part of an organized bookring! I love watching the sidebar!
http://www.bookcrossing.com/---/4537264
by Kyrissaean
Released over two years ago...caught by a hospital patient
http://www.bookcrossing.com/---/2227992
The book made its way from a tennis court to the hospital!
by scavok
3 months to get from the Czech Republic to Spain
... and just in time for AF, too! Good catch for soffitta1
http://www.bookcrossing.com/---/5138169

by Jare
First book released takes over 3-1/2 years to surface!
http://www.bookcrossing.com/---/1114619
Was it in the locker the whole time?
by grubsneerg
What a great journey this book has been on!
http://www.bookcrossing.com/---/5146562
Sometimes I'd like to be a traveling book.
by Dusties
2 years 8 months later
Anonymous finder says they were looking for a book like this.
http://www.bookcrossing.com/---/1023102
by llama-mama205
Great catch in subway!
http://bookcrossing.com/---/5405521
And a new member who has possibly ALREADY recruited another! This is a fantastic catch for doodleali!
by yogie
From Australia to Japan or London!
An unjournaled catch and re-release... and now a trip overseas!
http://bookcrossing.com/---/4529724
by bflybabe
Just under 5 years..
These long ago releases really are starting to roll in all the sudden. I spotted this one on the side bar.
http://bookcrossing.com/---/391783
by Dusties
5 yrs. 1 month catch
http://bookcrossing.com/---/164107
Our books really are out there, some traveling, some not so much ;)
by MaryZee
Don't give up hope! Two years later....
This book stayed on the shelf at the little hotel in Sabah for all that time before it was caught by the ubiquitous anon and taken to Korea. I'm a bit ambivalent about its being used as an exchange in a bookshop.
http://www.bookcrossing.com/---/J_8961120
by Sujie
Another 3 1/2 year catch, for me!
Everyone always wonders where are good places to release. I'd often wondered whatever happened to this book, and it finally checked in. A one-off release, at a ski lodge where I went to pick up lift tickets for some friends.
http://bookcrossing.com/---/1212555
by MaryZee
nice journal Vienna - Berlin - London - Istanbul
wow, this book traveled from Vienna to Berlin, a London bookcrosser found it in Berlin, took it home and is going to release it in Istanbul!
http://www.bookcrossing.com/---/4421558
by allbookedup
Yippie! I am a book fairy ...
I regularly leave books but I had no idea the staff called me that!
http://bookcrossing.com/---/5368537
by aliaskris29
---
All of our newsletters, including this one, are archived on the web at http://www.bookcrossing.com/newsletterarchive.
---
This newsletter is sent only to members of BookCrossing.com. If you would prefer to not receive this newsletter in the future, you can change your newsletter preference anytime by visiting: http://www.bookcrossing.com/newsletterpref/.