Encontre su livro. Perca-se na su imaginação
Students at a Brazilian University promote BookCrossing with Imagination and Flair
by
Ballycumber
January 8, 2010
---
The talented and creative students at the Brazilian University
ESAMC
have found a fabulous way to tie in BookCrossing with a social communication course which focuses on design, public relations and publicity.
Their final project assignment was to promote an event -- and, one student, who is a BookCrossing member in the class, suggested BookCrossing. The group readily agreed. They did some marketing research and promotional pieces including pamphlets, T-shirts, bookmarks, direct marketing and the 3 billboards below, all to promote BookCrossing in Uberlândia City and the nearby region. The students have planned a release event at
Casa de Cultura
on April 23rd, 2011, which is World Book Day. There will be a chat with a professor, a student, a publisher, a writer and an active Brazillian BookCrosser. 150-200 people are anticipated to attend.
Victorias
, who helps run the Brazilian
mirror site
, manages 3 OBCZs and has already distributed more than 2,550 books is working with the students for a successful event.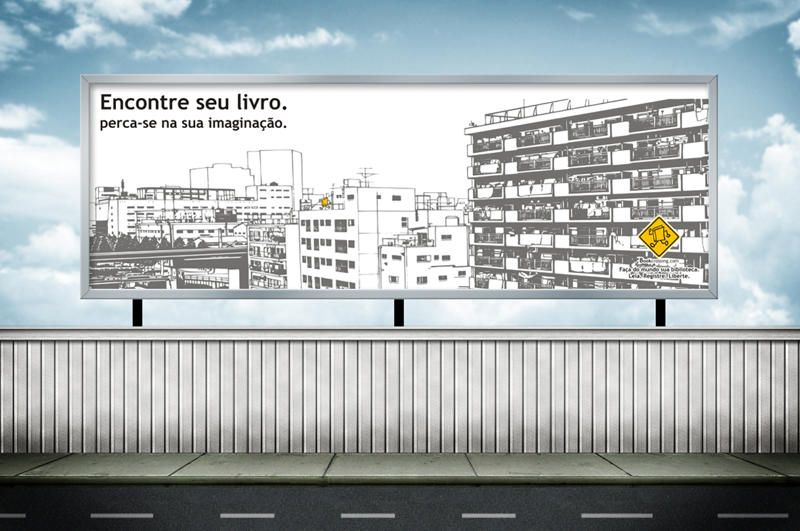 Title: Find a book. Lose yourself in your imagination.
Title: What´s he doing? Go to www.bookcrossing.com and find out.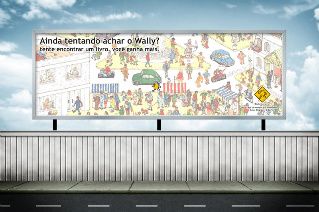 Title: Looking for Wally? Try to find out in a BookCrossing book.
Last, but definitely
not
least is the a well-crafted video which captures the international flavor of BookCrossing. Many thanks to all those involved, including Felipe Teodoro e Rodrigo Carvalho (Director), Júlio (Editor), Francielly, Ana Paula, Gabriela, Luiz Fernando, Iara, Marianne, Marlon, Felipe, Rodrigo, Jéssica, Pedro, Laura (Actors and the Production Company Solarium Comunicação Integrada.